Forecast for the
Uintas Area Mountains
Issued by Craig Gordon for
Wednesday, March 16, 2022
CONSIDERABLE avalanche danger exists today. Dangerously deep, human triggered avalanches remain likely on all slopes (even well below treeline) facing NW, N, NE, and E, especially those with recent deposits of wind drifted snow. Any avalanche that breaks to old snow has the potential to deliver a devastating curve ball to your day.
A different avalanche dragon is found on slopes facing west and south near and above treeline where recent storm snow and shallow wind drifts may react to our additional weight. MODERATE avalanche danger is found on steep slopes where human triggered avalanches are POSSIBLE.
Looking for LOW avalanche danger? Well, then you've got plenty of options. Simply steer towards mid and lower elevation sunny slopes or choose a big, open meadow with no steep slopes above or adjacent to where you're riding.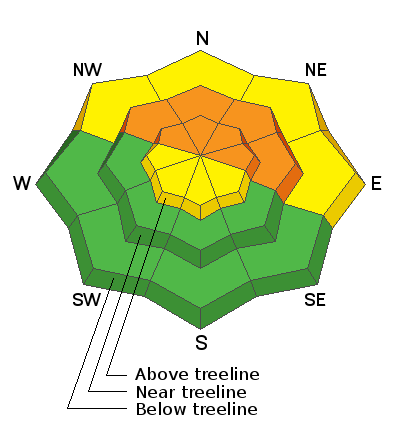 Learn how to read the forecast
here