Forecast for the
Uintas Area Mountains
Issued by Craig Gordon for
Saturday, December 1, 2018 - 3:07am
In the wind zone at and above treeline, especially on slopes facing the north half of the compass the avalanche danger is HIGH. Human triggered avalanches are VERY LIKELY on any wind drifted slope harboring old snow near the ground.
Steep, mid elevation terrain facing the north half of the compass offers CONSIDERABLE avalanche danger and human triggered avalanches are LIKELY.
In either case- dangerous avalanche conditions exist and any slide triggered could have severe consequences.
Lose the old snow... you lose the problem and the avalanche danger drops dramatically.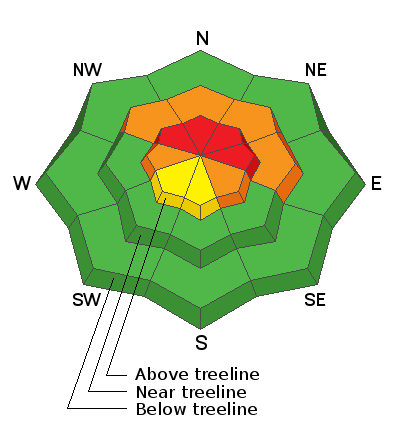 Learn how to read the forecast
here