Forecast for the
Salt Lake Area Mountains

Issued by Greg Gagne for
Friday, March 27, 2020
The avalanche danger is MODERATE at the upper elevations where avalanches involving new snow are possible. These avalanches may be triggered remotely, break down 1-2' deep, and over 100' wide. The avalanche danger is Low at the low and mid-elevations. The safest option is to travel on slopes less steep than 30 degrees.
---
The wildcard for today is the effect from the sun. If skies remain clear, the danger may rise to MODERATE where you can expect wet avalanche activity on any slope facing east, south, and west.
---
Conditions can change very quickly this time of year, so be prepared to adjust your plans accordingly.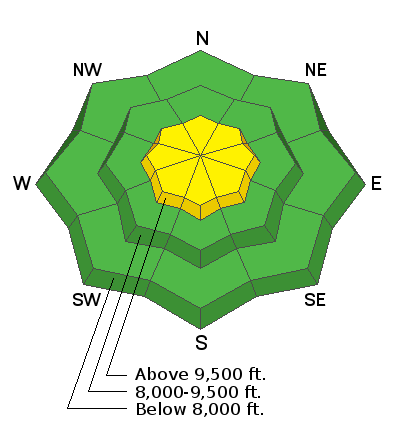 Learn how to read the forecast
here