Forecast for the
Provo Area Mountains

Issued by Nikki Champion for
Wednesday, March 15, 2023
Due to heavy rainfall and natural wet-loose avalanche activity, the avalanche danger is currently HIGH at low elevations. At mid and upper elevations the avalanche danger is CONSIDERABLE but may spike to HIGH during periods of heavy snowfall this morning. High winds, warm temperatures, and heavy precipitation have created dangerous avalanche conditions. Both loose snow and slab avalanches may be possible within the wet snow at lower elevations, and new snow at mid and upper elevations. The elevated winds will continue to create unstable slabs of wind-drifted snow at all mid and upper elevations.
Today is not the day to spend on, or underneath any steep slopes at the lower elevation bands.
---
With strong winds, and overnight rainfall cornices and roof avalanches will be increasingly dangerous today.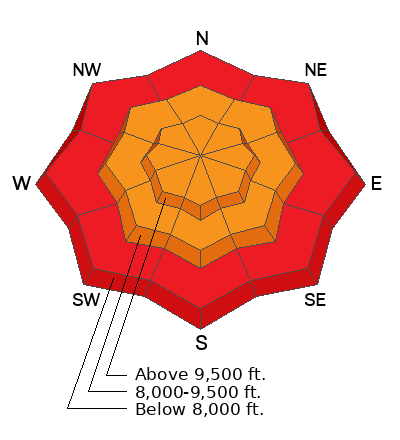 Learn how to read the forecast
here