Forecast for the
Provo Area Mountains

Issued by Trent Meisenheimer for
Saturday, December 10, 2022
The avalanche danger is CONSIDERABLE on mid and upper elevation aspects facing northwest through north and east, where human-triggered avalanches may break down 1-3' deep and over 200' wide, failing on a persistent weak layer of faceted snow.
These avalanches can be triggered from a distance, so make sure there are no steep slopes above you.
Continue to avoid being on slopes steeper than 30˚ degrees.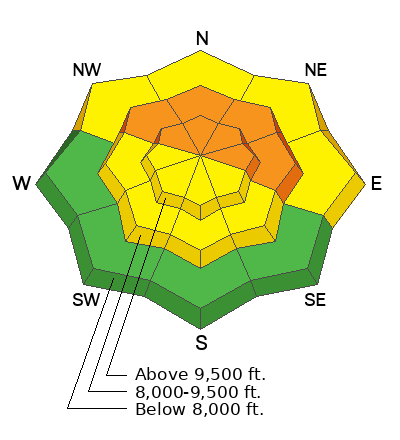 Learn how to read the forecast
here