Forecast for the
Provo Area Mountains

Issued by Mark Staples for
Thursday, December 1, 2022
It's all about the wind today.
Very strong winds from the south blew all day yesterday transporting snow and forming hard slabs of wind drifted snow. These winds have created dangerous avalanche conditions at upper elevations where the danger is
CONSIDERABLE
.
---
Mid elevations have been affected by strong winds as well and have a
MODERATE
avalanche danger with heightened avalanche conditions on slopes loaded by the south winds.
---
Low elevations have also gotten raked by winds but just have less snow and the danger is LOW
---
HEADS UP - It is time to step back. There is a widespread persistent weak layer buried under Tuesday's new snow. Winds have been relentless. There is another major storm coming tonight, and more snow likely on Sunday/Monday.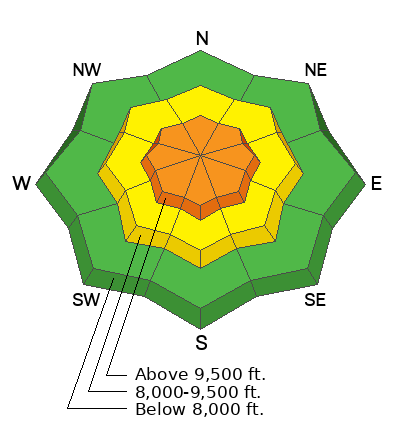 Learn how to read the forecast
here