Forecast for the
Provo Area Mountains

Issued by Nikki Champion for
Thursday, January 26, 2023
The avalanche danger is generally LOW, but areas of MODERATE danger exist at upper elevations where freshly formed wind drifts are the primary concern. While these slabs of wind-drifted snow will be generally shallow, how dangerous they are will be determined by the terrain you're in.
Small, long-running sluffs are also possible in steep, sustained terrain.
---
Cornices continue to grow in size. Avoid traveling below or along corniced ridgelines as they can break further back than you might expect.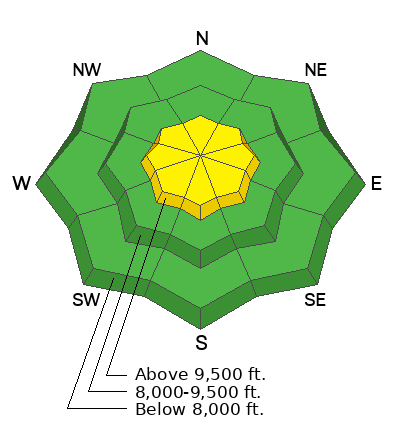 Learn how to read the forecast
here