Forecast for the
Ogden Area Mountains

Issued by Trent Meisenheimer for
Sunday, April 23, 2023
Today, Sunday April 23 is our last morning forecast.
We'll do updates through May 7th but with no danger ratings or problems. What a season!
Thanks everyone for everything!
---
The avalanche danger is MODERATE on all aspects at the mid and upper elevations for Wind-Drifted Snow (wind slabs, soft or hard) avalanches that can break 1-2 feet deep.
---
There is also a
MODERATE
avalanche danger for Wet Snow (wet-loose avalanches) on all aspects and elevations. However, Wet Loose avalanches will be more pronounced on slopes facing east, southeast, south, southwest, and west as the sun quickly heats the cold, dry snow.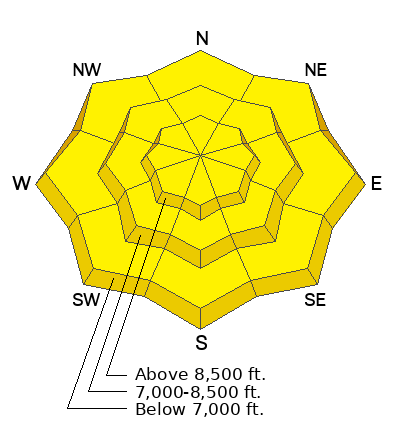 Learn how to read the forecast
here