Observer Name
Mark Johnston / Vic Heilweil
Observation Date
Avalanche Date
Region
Salt Lake » Big Cottonwood Canyon » Wolverine Bowl
Location Name or Route
Wolverine Bowl
Elevation
10,300'
Aspect
Northeast
Slope Angle
35°
Trigger
Skier
Trigger: additional info
Unintentionally Triggered
Avalanche Type
Soft Slab
Avalanche Problem
Wind Drifted Snow
Weak Layer
New Snow/Old Snow Interface
Depth
6"
Width
175'
Carried
1
Caught
1
Comments
The avalanche occurred at 10:20 AM on ENE facing terrain while skiing the lower section of Wolverine Bowl in poor visibility. We had discussed the rollover, skiers left of the main chute in the bottom of Wolverine bowl. We were skiing one at a time. The snow surface appeared to be wind affected but was uniform and not uneven or pillowy and we had not seen signs of instability higher on the run, though the angle there was less than 30 degrees. We measured the slope of the starting zone at 35 degrees. When the first skier hit the rollover, the storm snow shattered and the skier was knocked off of his feet and carried about 150' on top of the sliding snow. The carried skier extricated himself and the second skier descended farther to the left avoiding the steepest part of the rollover. The issue appears to have been the slope angle and the fact that the storm snow was not well-adhered to the dust-covered crust from before the storm.
What We Did Right
We discussed the steeper rollover and knew we were entering a steeper portion of the slope;
We skied the slope one at a time and the second skier kept an eye on the skier who was caught and carried.
What We Could Have Done Differently
Although we were not seeing evidence of instability such as cracking, the first skier could have put a ski cut at the top of the steeper rollover, but the terrain is such that it may have been difficult to put in a ski cut without committing yourself to the slope.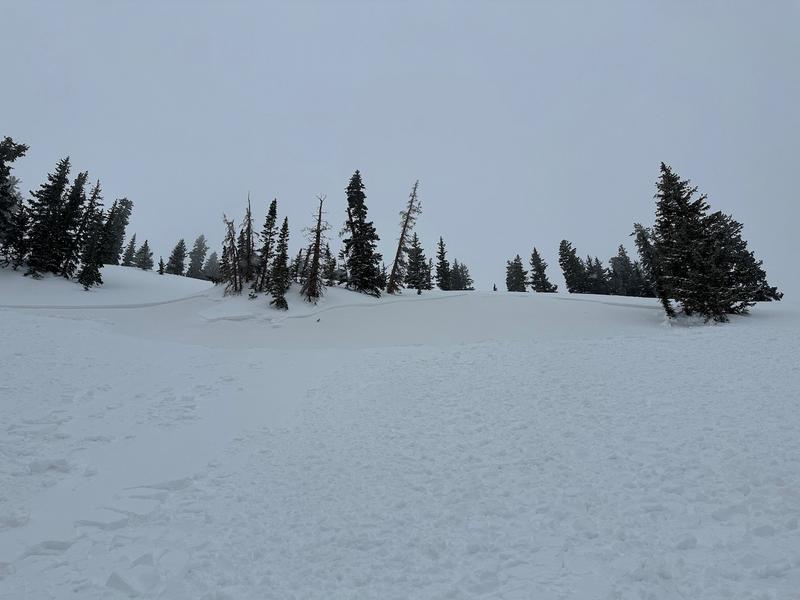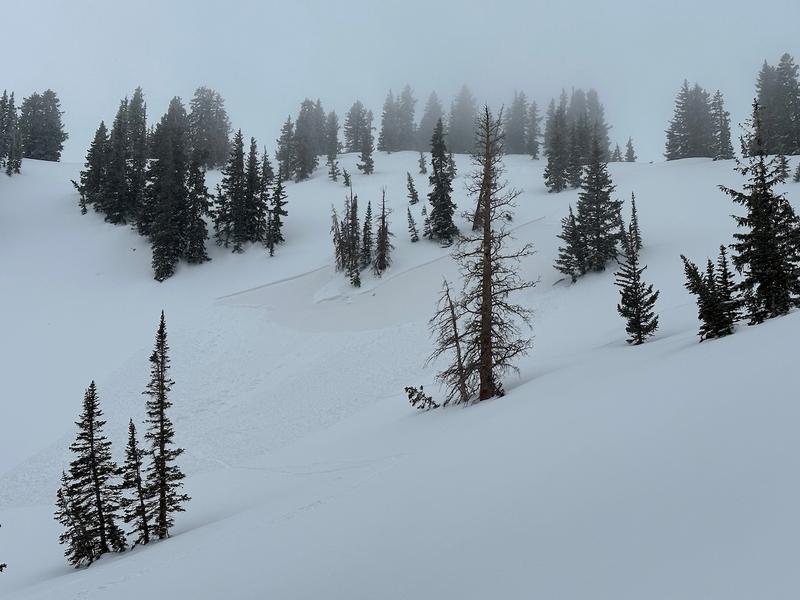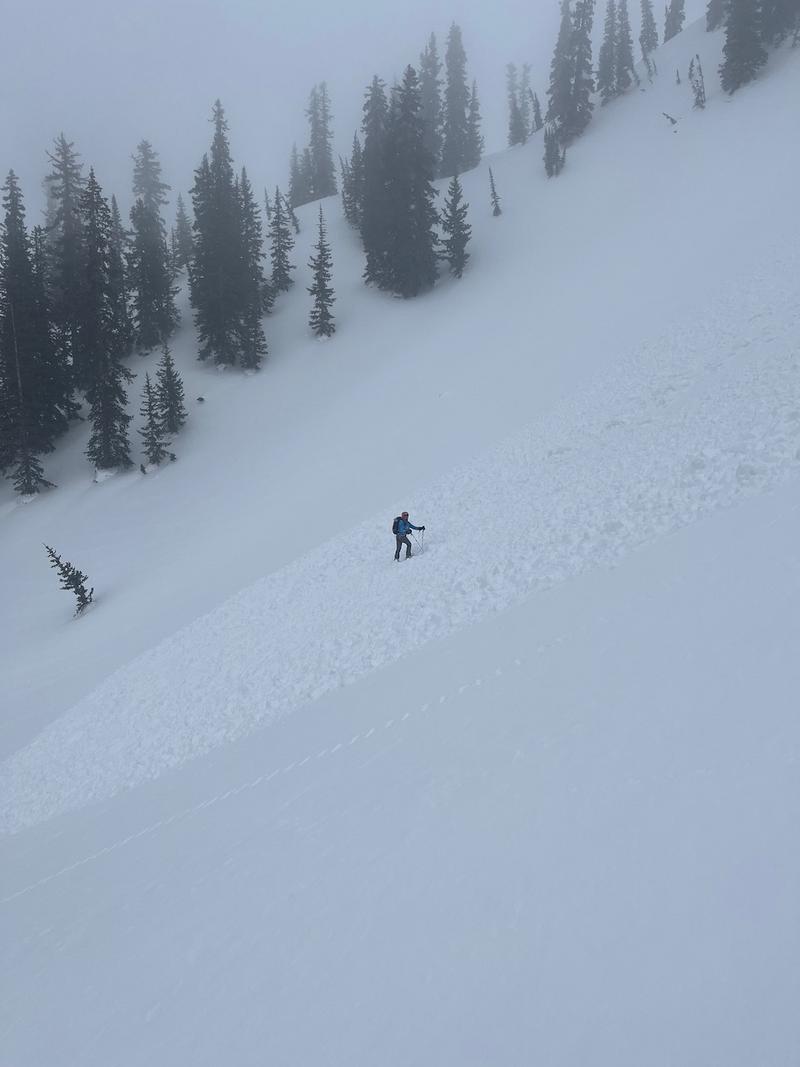 Coordinates