Forecast for the
Ogden Area Mountains

Issued by Nikki Champion for
Thursday, March 31, 2022
Today, there is a MODERATE avalanche danger on steep slopes facing northwest to north to east at upper elevations where a buried persistent weak layer of faceted snow from January and February exists. This layer has gotten wet and since gained strength as it cooled and refroze, but the snow structure is still weak and it continues to deserve evaluation.
Also, look for and avoid any areas with obvious signs of wind drifted snow on all upper elevation slopes.
Pay attention to changing conditions. The cooler temperatures and cloudy skies should help keep the snow from heating up too much, but some wet loose avalanches could begin to happen if the sun comes out and the sun surface begins to heat up.
---
The remaining aspects and elevations have a LOW avalanche danger.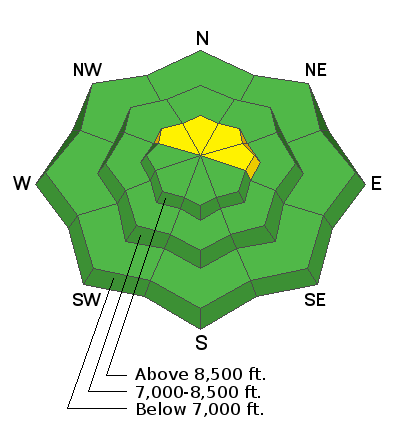 Learn how to read the forecast
here