Forecast for the
Ogden Area Mountains

Issued by Nikki Champion for
Thursday, March 24, 2022
A
MODERATE
avalanche danger exists on steep northwest to the north to east facing aspects at all elevations. Here, you can trigger avalanches 1-3' deep that fail on a persistent weak layer of faceted snow.
---
On all steep west and southerly facing terrain, and low elevation northerly terrain the avalanche danger will rise to MODERATE for wet-loose avalanches as strong sunshine and warm temperatures begin to heat the snow surface throughout the day.
---
Timing will be the name of the game over the next few days - once the snow surface becomes wet and unconsolidated it is time to move off of and out from underneath any steep slopes.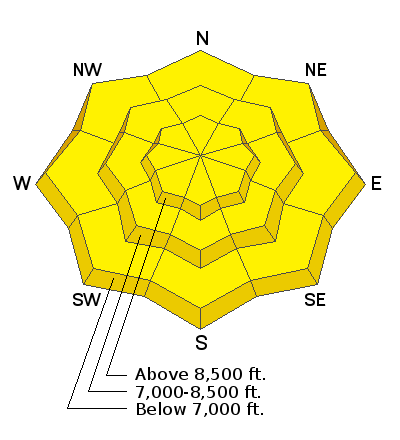 Learn how to read the forecast
here