Forecast for the
Ogden Area Mountains

Issued by Greg Gagne for
Saturday, March 18, 2023
The avalanche danger is mostly LOW with areas of MODERATE at the upper elevations where you can trigger avalanches failing in dense slabs of recent storm snow and wind-drifted snow.
Sunshine today will increase the risk of wet, loose avalanches on steep slopes facing southeast through west.
---
Roof-a-lanches are a hazard this season in our mountain communities. Do not let children play in the snow underneath steep roofs loaded with snow.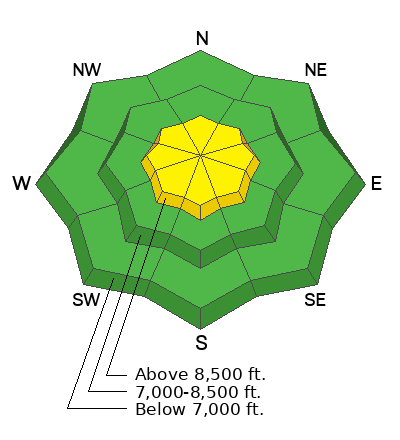 Learn how to read the forecast
here