Forecast for the
Moab Area Mountains

Issued by Dave Garcia for
Wednesday, January 18, 2023
The storm rages on and dangerous avalanche conditions have developed in the mountains. Heavy snowfall and strong winds have created a CONSIDERABLE danger for triggering an avalanche in wind drifted snow on all aspects above treeline and on slopes that face NW-N-NE-E near treeline. Human triggered avalanches are LIKELY in these areas.
---
All other slopes have a MODERATE danger, where human triggered wind drifts as well as avalanches running in the new snow, are POSSIBLE.
---
Careful snowpack evaluation, cautious route-finding, and conservative decision making are essential for backcountry travel today.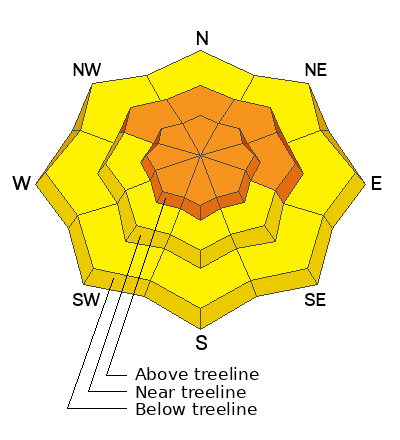 Learn how to read the forecast
here