Forecast for the
Logan Area Mountains
Issued by Toby Weed for
Wednesday, December 5, 2018 - 7:19am
MODERATE: Heightened avalanche conditions exist and dangerous human triggered avalanches are possible on shady upper elevation slopes that had snow before Thanksgiving. Triggered avalanches involving wind drifted snow are also possible at upper elevations. The snow is much more stable and there are very nice powder conditions elsewhere.
Evaluate snow and terrain carefully, use safe travel protocols.
Be sure everyone in your party has working safety equipment, and practice avalanche rescue techniques with your partners.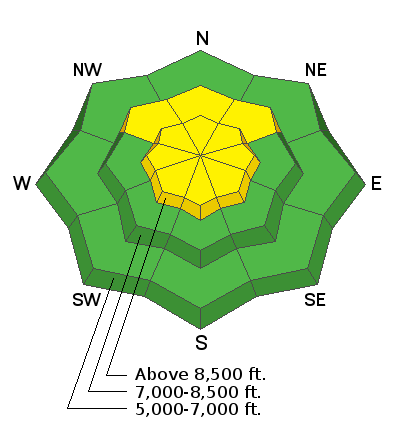 Learn how to read the forecast
here