Forecast for the
Logan Area Mountains

Issued by Paige Pagnucco for
Thursday, January 19, 2023
There is MODERATE danger in upper elevation terrain as human-triggered avalanches of wind-drifted snow are possible.
The snowpack is generally stable at mid and lower elevations and the avalanche danger is LOW.
---
Keep an eye on your partners, travel one at a time in avalanche terrain, and have a plan if an avalanche were to happen.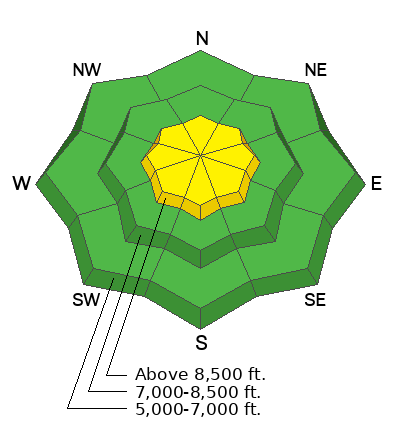 Learn how to read the forecast
here