The danger roses for the Salt Lake mountains from Friday, February 4 through Thursday, February 10:

Summary: Generally clear throughout the past week with a few passing clouds and a few periods of moderate to strong winds from the northwest.
A few general observations:
- Shady slopes continue to develop facets at the surface which will likely be a weak layer with any additional storms;
- exposed terrain in the alpine has a variety of old wind crusts with pockets of faceted snow;
- sunny slopes are melting out.
Drew Hardesty had a couple of interesting graphics in the
February 10 forecast
: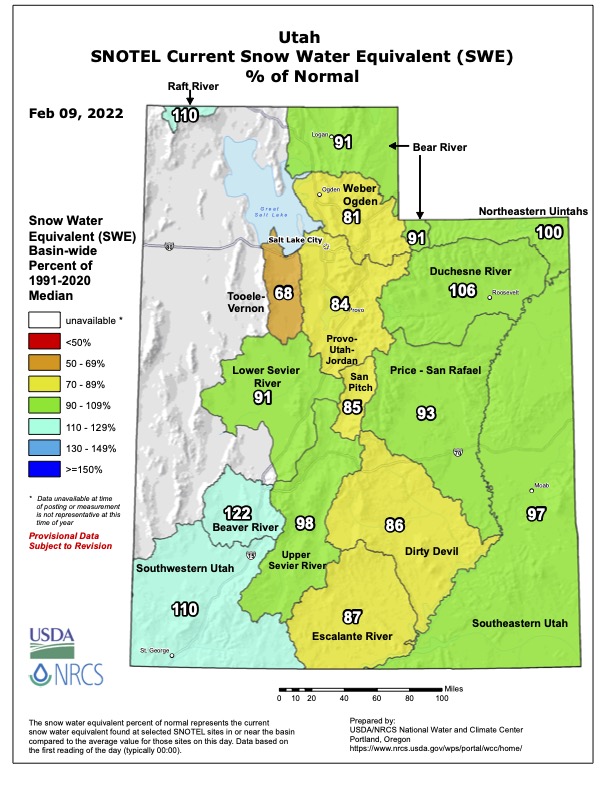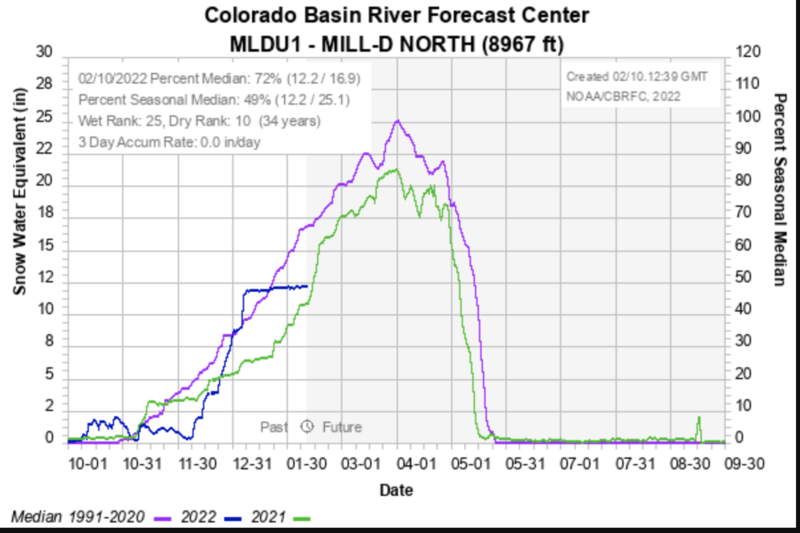 This second graph highlights how winter effectively stopped after the beginning of January.