---
---
Onthe inaugural episode of the Utah Avalanche Center podcast, UAC forecaster Drew Hardesty and Alta Snow Safety Director Dave Richardsrevisit the fateful events of November 13, 2011, the Day of Madness in Little Cottonwood Canyon.

It was an early-season powder day in the Wasatch before the ski resorts had opened, and people's lust for epic snowencountered the dangerous realities of Considerable avalanche danger. Unfortunately, the day ended in tragedy. Eighteen unintentionalavalanches were triggered.Six people were caught in separate avalanches. A yard-sale worth ofgear was lost. One skier suffered a broken femur. And world-famous free-skier Jamie Pierre perished in an avalanche.
Hardesty and Richards discuss: the events of that fateful day in November 2011; human factors that compoundsnow problems; typical hazards of early-season snow; the science, challenges, and potentially deadly resultsofdepth hoar; tips for backcountry recreationiststo improve their margins of safety andmake smart choices in the early season.
A link to the avalanche forecast for November 13, 2011, can be foundhere.The accident report can be found here.Previous essays on the event by Hardesty, Richards, and retired UAC forecaster Tom Kimbrough, published in The Avalanche Review February 2012, are below.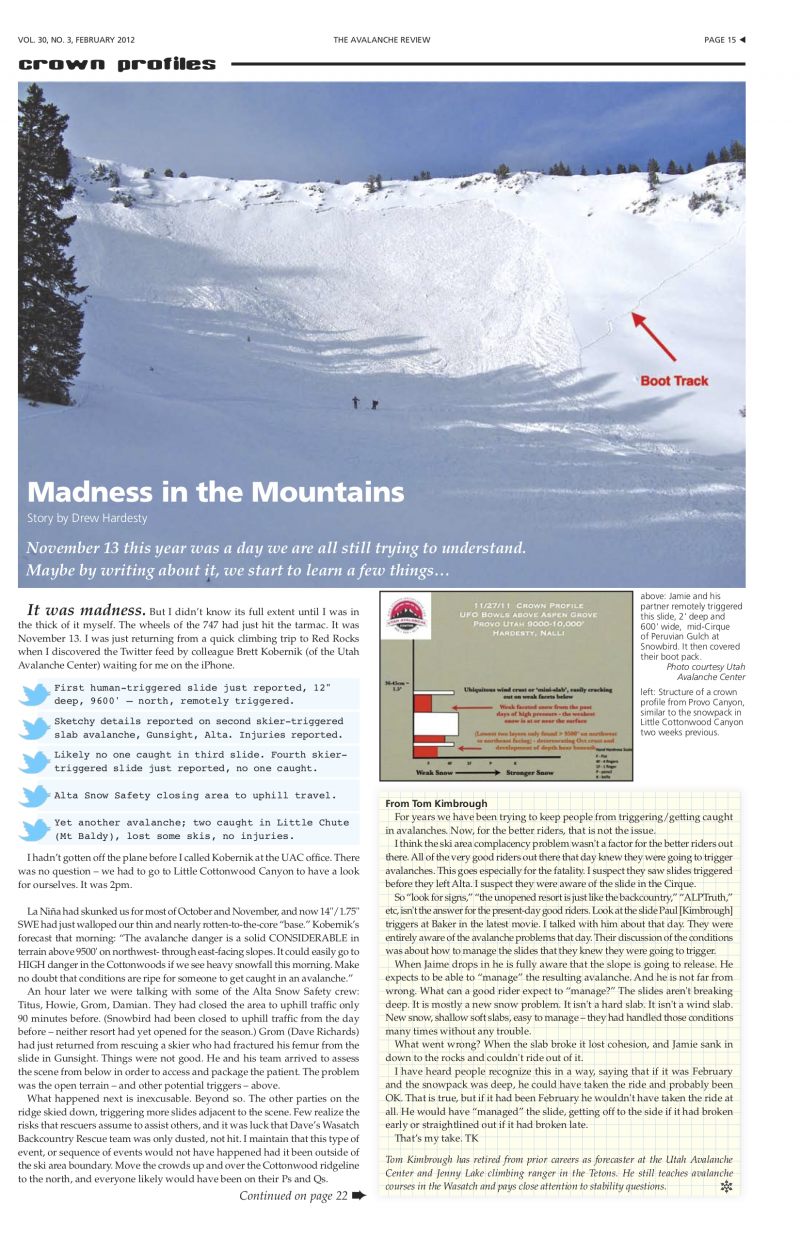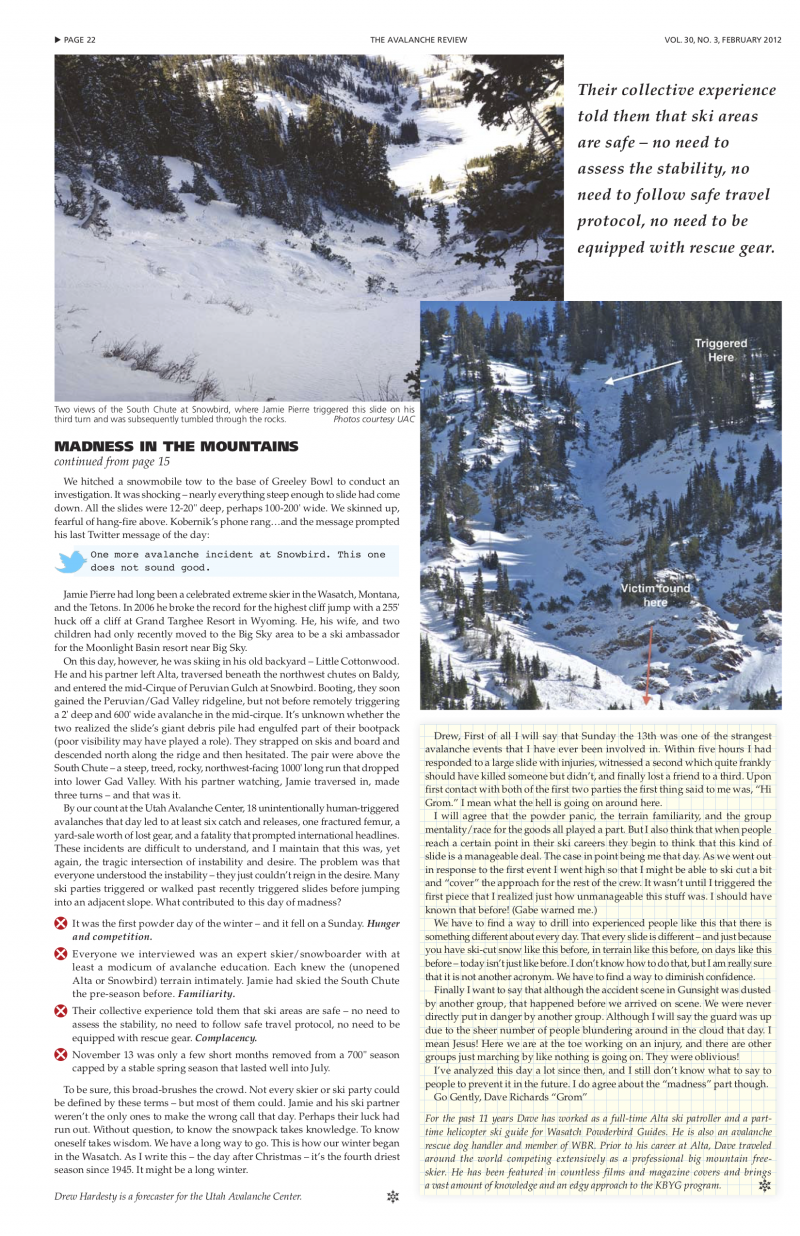 ---
---
---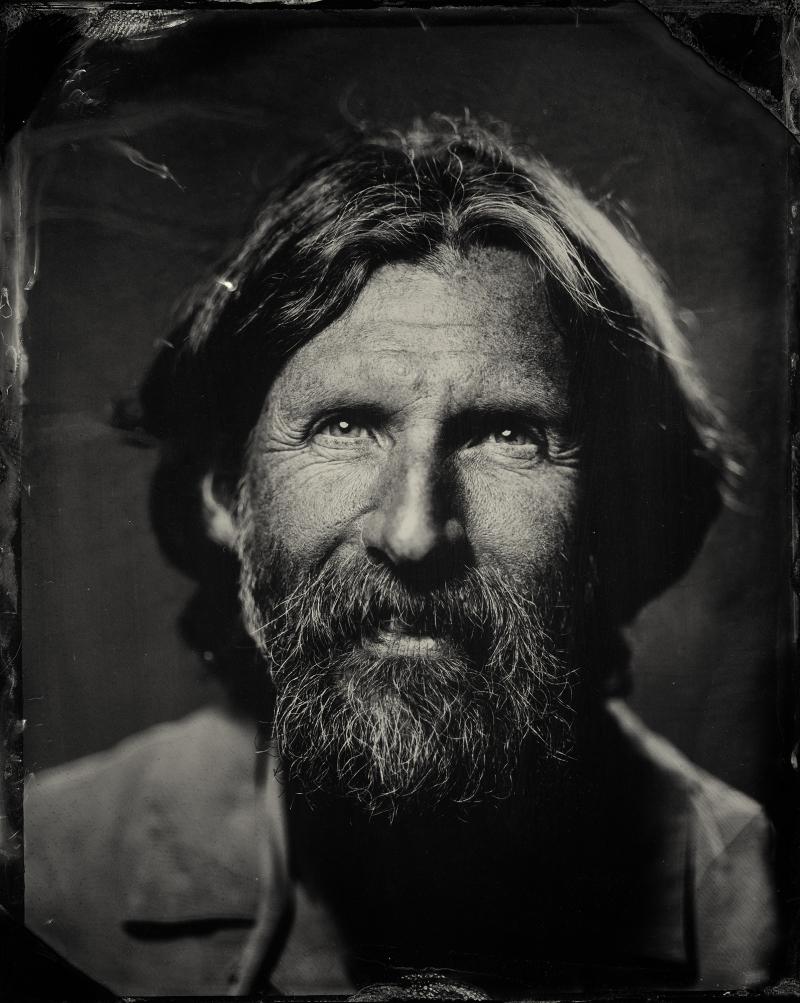 DrewHardestyhas been a forecaster for the Utah Avalanche Center since 1999/2000 and spends his summers as a climbing ranger in Grand Teton National Park.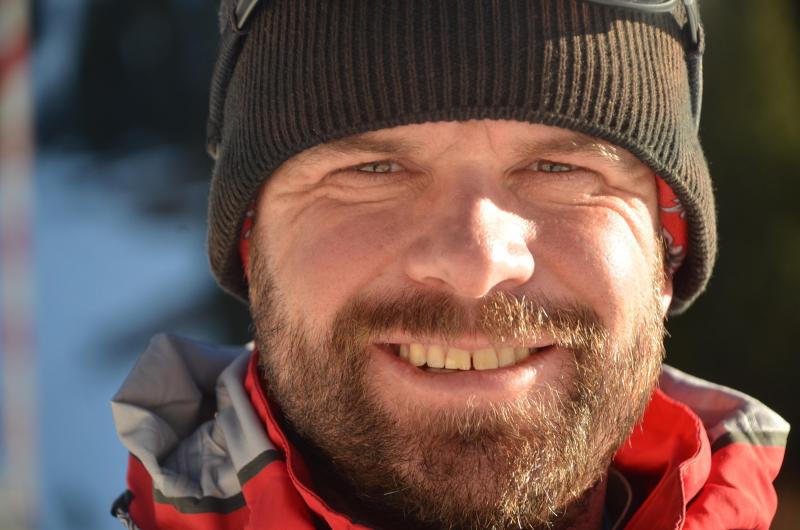 Dave Richards is the head of the Avalanche Program at Alta Ski Area. He has worked for Alta for 17 years and has worked as a rescue dog handler and helicopter ski guide. He wishes that people would stop traversing Superior.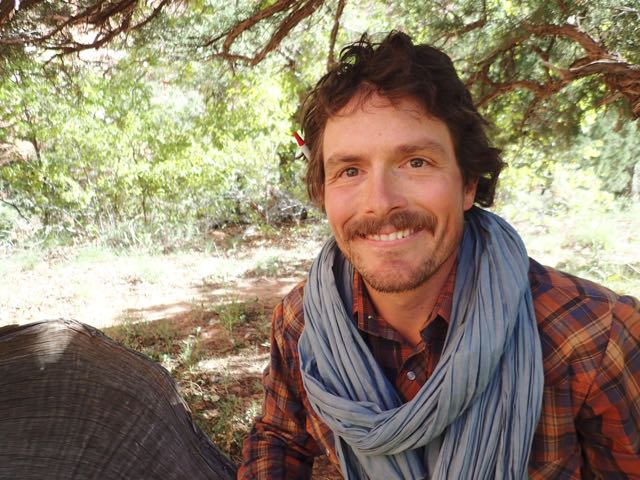 Benjamin Bombard is the executive producer of the podcast. He's also a producer ofRadioWestonKUER 90.1.