Drew Hardesty
Blog: Week in Review: Monday Nov 28 - Friday Dec 02
Below, you'll see the trends of the danger rose from Monday through Friday.  An Avalanche Watch was issued Sunday afternoon.  This evolved into a Special Avalanche Advisory by Monday morning along with a HIGH avalanche danger.  
Weather synopsis:
A three-tiered storm arrived from the northwest last Saturday night, lasting through early Tuesday, more than doubling the amount of snow on the ground at that time.  Winds have remained generally light to moderate out of the northwest and continued to veer to the northeast as the most recent storm moved through and dived south.  Temps have remained in the single digits and low teens.  
Storm totals for this time period:
Little Cottonwood: 40"/2.74" with 47" on the ground.
Big Cottonwood: 33"/2.43" - 46"/3.29" with 40" on the ground.
PC ridgeline: 35"/2.30" with 38" on the ground.
Ogden mountains: 21"/20" - 28"/2.59" with 33" on the ground (at 8000' and 8500')
Provo mountains: 25"/2.05" with 22" on the ground (at 7500').
Snow conditions:  
Cold temps, reasonable winds, and little to no sun has preserved the backcountry skiing and riding conditions with only a bit of sun-damage on the steep south to southwest facing aspects from Friday.  A foot of snow exists at many trailheads while the upper elevations harbor 2-3' of settled snow. Snow conditions profile below by Mark White.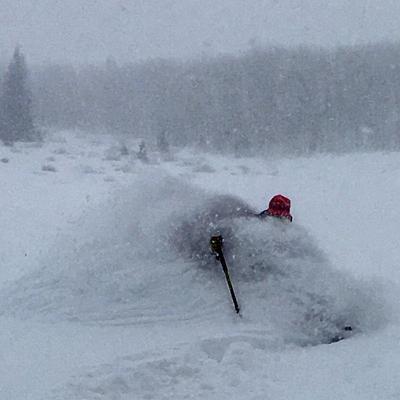 Snow Structure: 
Many areas have 2-3' of right-side-up snow conditions capping 1-3" of various sizes and hardness of facets and depth hoar left over from early season.  Greg Gagne profile below: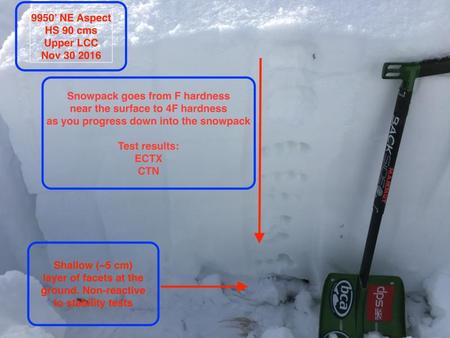 Monday through Friday danger rose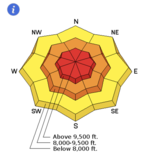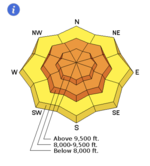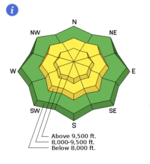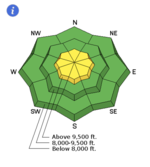 Avalanche conditions:
A natural avalanche cycle within the storm snow on many aspects and deeper releases into the old faceted snow from early season occurred Sunday night into Monday.  The old snow avalanches occurred in the upper elevation terrain on north to northeast facing aspects.  Naturals reported across the range from the Park City ridgeline to the upper Cottonwoods.
On Tuesday in upper Little Cottonwood Canyon (LCC), explosive work triggered several avalanches 2-4 feet deep mostly on high elevation, north aspects. These slides broke on facets at the ground. Additionally there was one natural avalanche observed by ski patrollers on a north facing slope at 10,700 feet which also broke on facets near the ground and likely occurred Monday night or early Tuesday morning.   Mark and Evelyn felt a loud collapse of the basal layers in upper elevation Little Cottonwood.  
Wednesday: a skier was caught and carried in a 2' deep and 45' wide avalanche that stepped to the ground into old faceted snow on a very steep and rocky north facing slope at 9800' in the East Bowl of Silver Fork of BCC.  He was uninjured.  Photo below: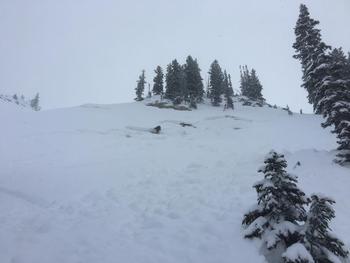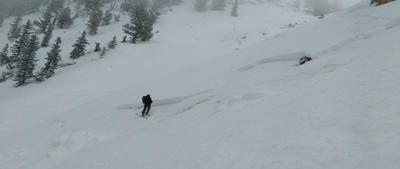 Thursday:  Mountain resorts still finding isolated wind slabs and storm snow avalanches with ski cuts and explosives though none reported from the backcountry.  
Friday: Mountain resorts still finding the rogue wind drift in high exposed terrain.  Nothing reported from the backcountry.
Logan area mountains:
The final storm of November dumped 2" of SWE and a couple feet of snow on upper elevation terrain  and at last there's some snow cover in the Logan Area Mountains. The storm spawned a few natural avalanches on north facing slopes with smooth ground  surfaces like this one in east Miller Bowl near Tony Grove Lake.
11/28/2016 Logan Miller Bowl, East Natural 2' 40 North 8700 New Snow/Old Snow Interface
Detai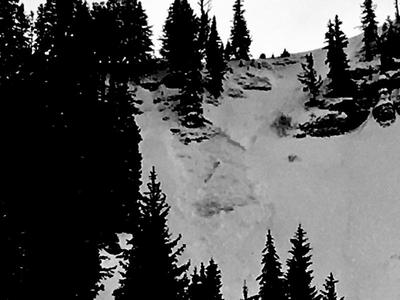 Uinta mountains:
Not much going on... couple pics. Mirror Lake Hwy closure, small pocket on Double Hill, Weber Canyon coverage, current snowpack setup.
Storm totals of 24" on the North Slope, with half that from Trial Lake southward.
Designer snowpack with much of our storm snow falling on warm, bare ground.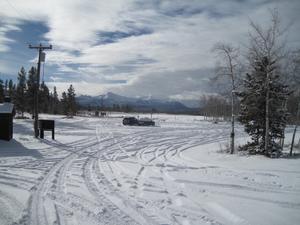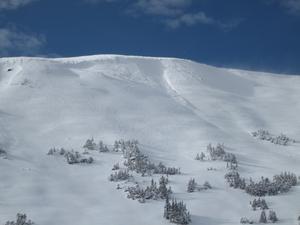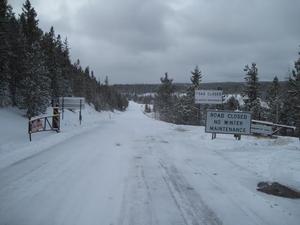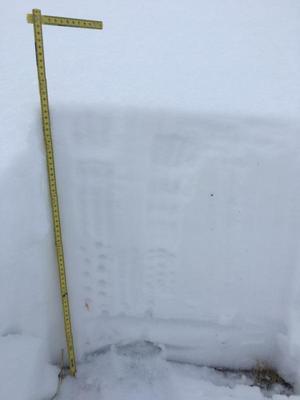 Manti Skyline:
The Skyline didn't get left out of the action.  Storm totals were around 30" and most areas (@9000') are holding 2 to 3 foot total snow depths.  The snowpack structure is currently good with a mostly LOW danger.  There have been no natural avalanches observed and no one has triggered anything that we know of.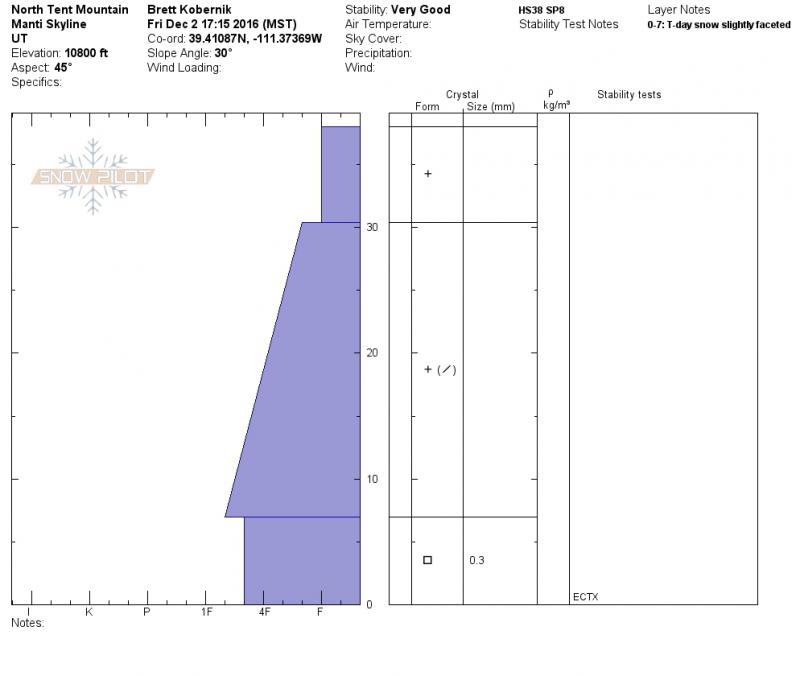 You can find all this and more under Detailed Information off our main menu at the top of the page to look at recent observations and avalanches from your neck of the woods.  As always, your information and observations help save lives.  If you trigger a slide or find interesting conditions, please submit a report.  Thanks -