Observer Name
UAC Staff
Observation Date
Wednesday, December 14, 2022
Avalanche Date
Wednesday, December 14, 2022
Region
Salt Lake » Neffs » Thomas Fork
Location Name or Route
Thomas Fork Neffs Canyon
Elevation
7,200'
Aspect
Northwest
Slope Angle
35°
Trigger
Skier
Trigger: additional info
Unintentionally Triggered
Avalanche Type
Soft Slab
Avalanche Problem
Persistent Weak Layer
Weak Layer
Facets
Depth
2'
Width
200'
Vertical
250'
Carried
1
Caught
1
Buried - Partly
1
Injured
1
Accident and Rescue Summary
A solo skier was caught, carried, and partially buried in the Thomas Fork drainage in Neff's Canyon. The victim reported they had skied a run in Thomas Fork and began ascending the slope for a second run. As they approached the top of the slope, they traversed skiers-left (south) towards a ridgeline and triggered an avalanche which fractured above them and carried them down the slope. They came to a stop and were pinned against a tree with their head facing downhill and buried in avalanche debris up to their chest. Because of their position, injuries, and dense avalanche debris, they were unable to extricate themselves. They began yelling for help.
A second solo skier was traveling up the bottom of Neff's Canyon when he heard yelling and traveled up to where he found the first skier buried chest-deep in debris. The first skier had been buried for approximately 45 minutes when he was reached. The second person called 911 and began to extract the first skier.
Rescuers from Salt Lake County Search and Rescue, Wasatch Backcountry Rescue, and DPS responded and were able to transport the injured skier by toboggan downhill to the Neff's summer trail. A snowmobile then carried the injured skier to the Neffs Canyon trailhead and a waiting ambulance.
A UAC forecaster was able to interview the injured skier two days after the accident and they commented they had skied this area "probably a hundred times" and have several years of experience with "zero avalanche involvements". These comments speak to the tricky nature of persistent weak layers (PWL) and how experienced backcountry travelers who know the terrain well can still get caught in avalanches involving a PWL.
Images courtesy Salt Lake County Search and Rescue, DPS and the UAC.
---
Annotated avalanche location from above (N. Champion)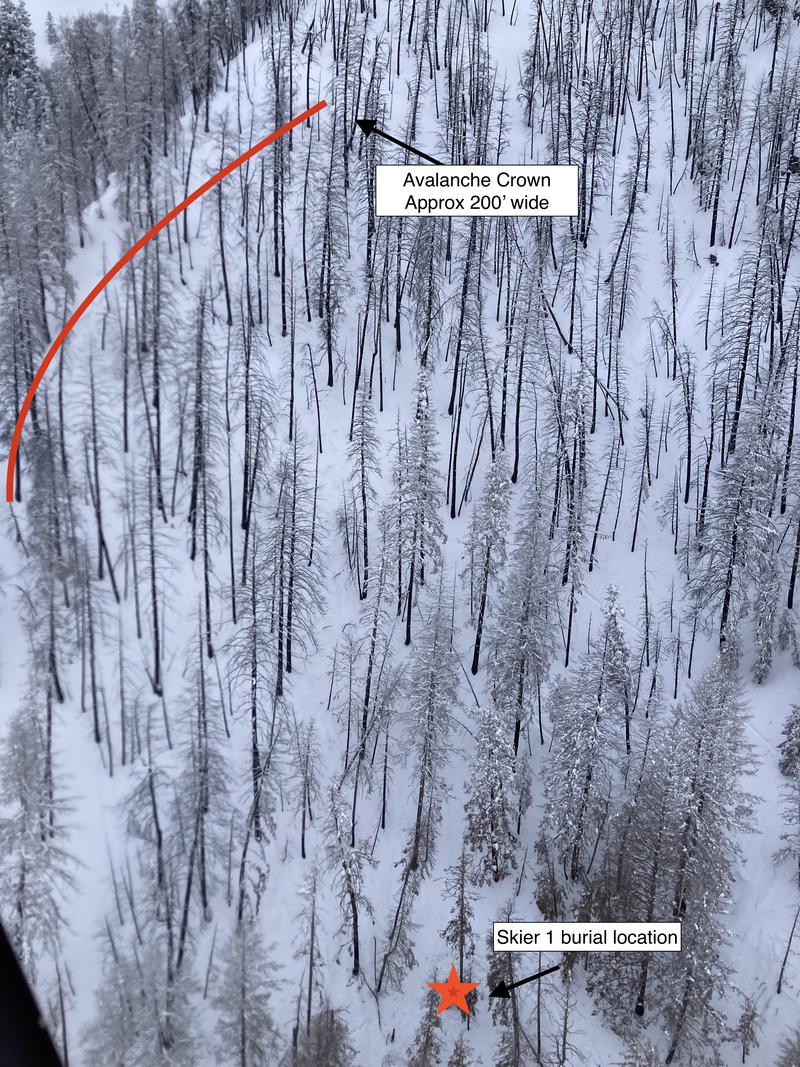 Looking up slide path through trees. (M. Finger)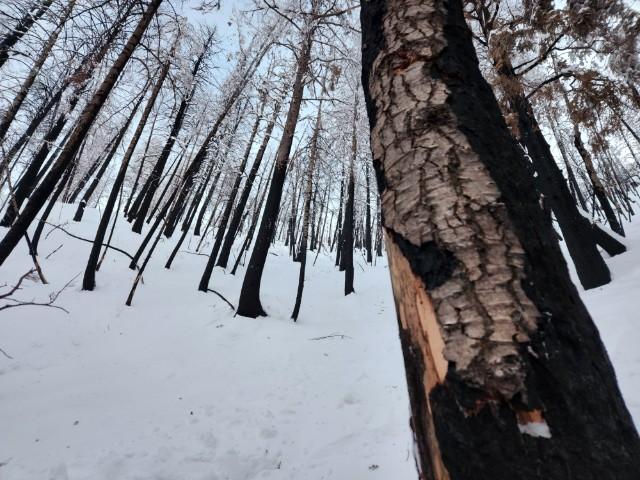 Looking up slide path through trees/debris. (M. Finger)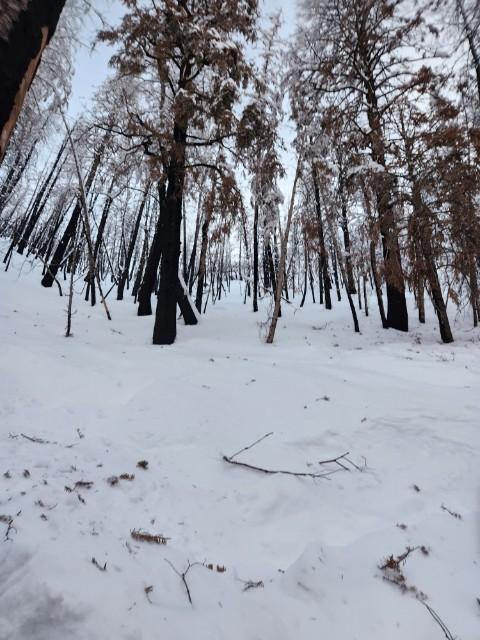 Burial location from slide path (M. Finger)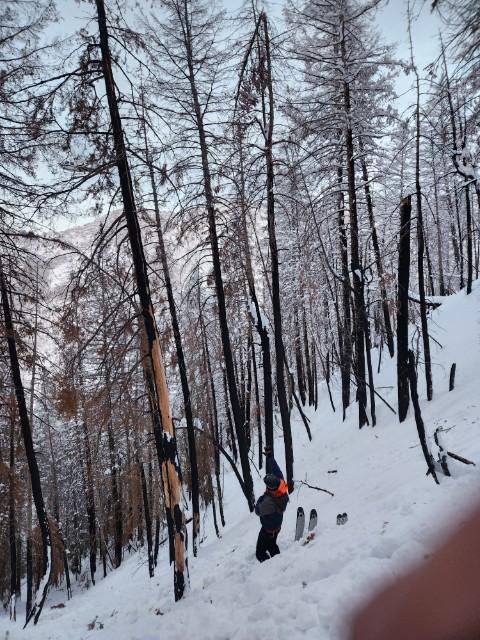 Rescuers on scene with patient (M. Finger)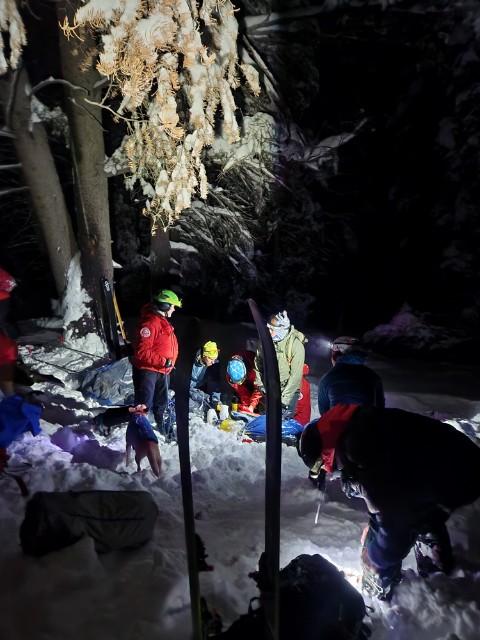 Terrain Summary
Thomas Fork is a steep side drainage in Neffs Canyon. The avalanche occurred on a steep, northerly facing slope at 7,200'.
The pit profile is on an adjacent slope with the same aspect and elevation as the accident site. The pit profile was taken on 12/18; four days after the avalanche occurrence.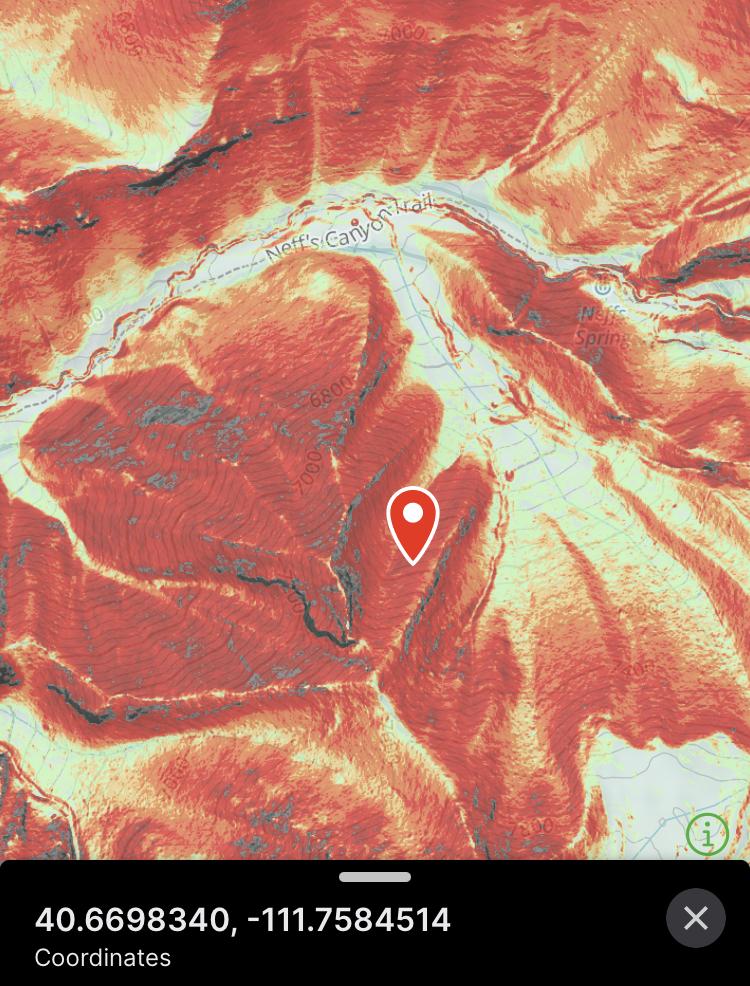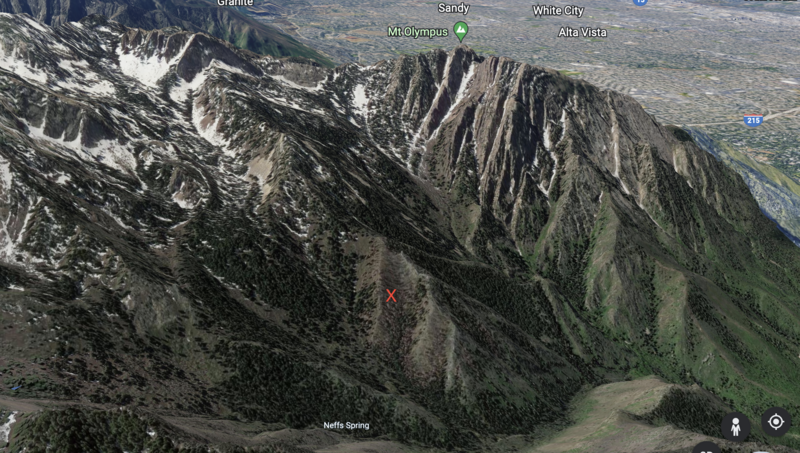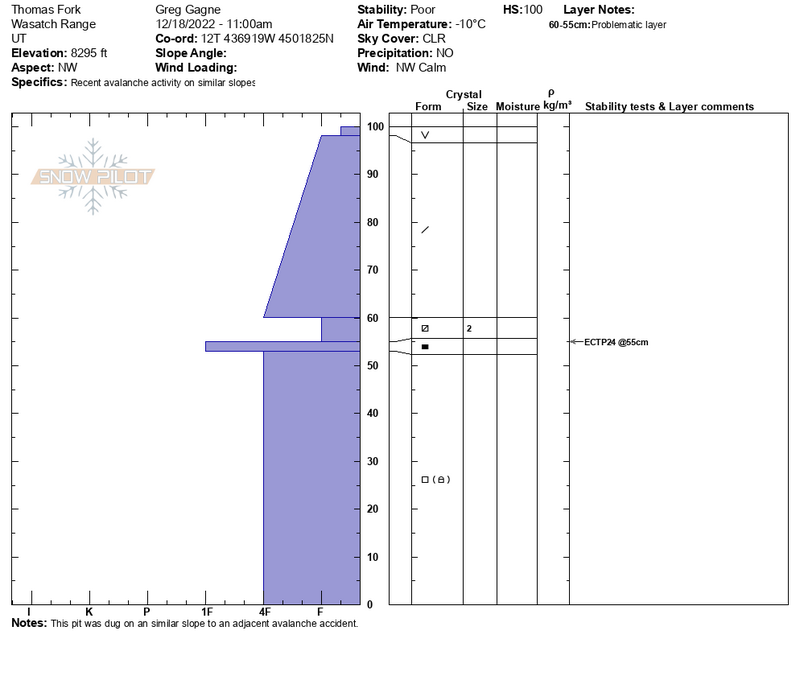 Weather Conditions and History
Snowfall in October and early November turned into a weak layer of faceted snow (a Persistent Weak Layer, or PWL) during a two-week dry spell in mid-November. This PWL was buried on or around November 27th and has been the weak layer in numerous large avalanches occurring throughout the Wasatch mountains. The nearest automated weather station is The Spruces in Big Cottonwood Canyon which reported 24" of snow (containing 1.28" of water) during the storm.
A Weather and Snow Summary
HERE
.
Collins snowfall and wind data for December 2022.
Coordinates