Description:
The avalanche conditions are straight-forward and in general the snowpack has adjusted to last weeks big storm and it's comfortable in its own skin. However, the Uinta's are a big place and if you wanted to trigger a slide I bet you could find a connected piece of snow on a high elevation, shady, north facing slope. Remember... these are the same types of slopes that held snow from September and October which became faceted. Once triggered an avalanche will reveal rocks, stumps, and other natural obstacles under the early season, shallow snowpack. 
Current Conditions:
High clouds are drifting into the region ahead of a weak storm slated to slide through the area early Friday. In the mean time, temperatures are balmy and in the mid to upper 30's and winds are blowing from the west and south 15-25 mph along the high peaks.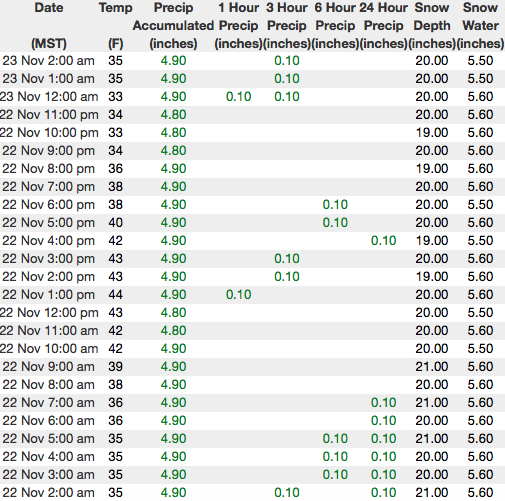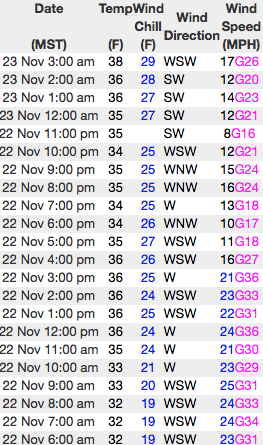 Above are 24 hour temperatures and snow depth from Trial Lake and winds from Windy Peak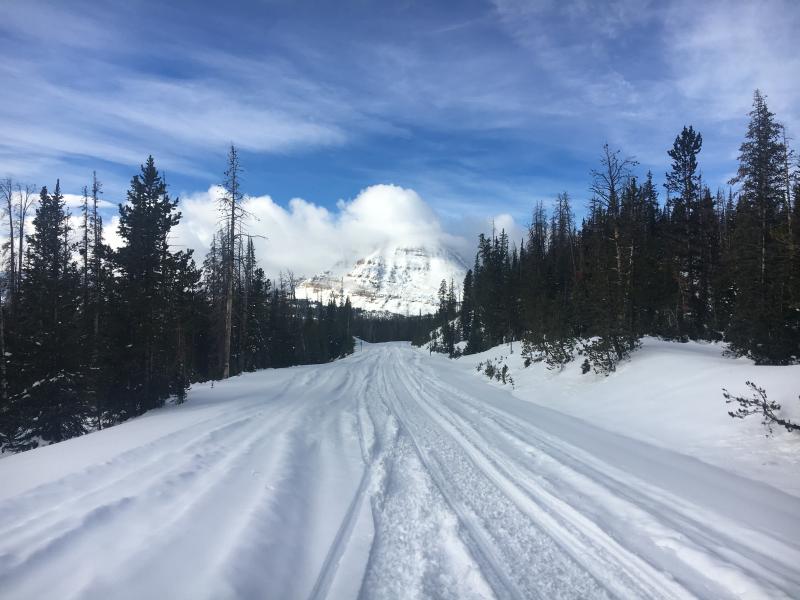 With only two feet of snow on the North half of the range and about 1/2 that amount south of Bald Mountain Pass, road rides and low angle grassy slopes are the only game in town.
Last Friday's storm delivered warm dense snow that seems to have favored the northern half of the western Uinta Mountains. The storm ended Friday night and the sun came out for the weekend. Friday storm totals are:
At Trial Lake SNOTEL (10,000 ft) near the Mirror Lake highway, 20 inches of snow fell (2.5 inches of water).
Chalk Creek near upper Weber Canyon got 16 inches of snow (2.5 inches of water).
Further south near Strawberry Reservoir at lower elevations, a mix of rain and snow delivered an inch of water but it only got 4 inches of snow.
Mark poked around in the snow near Wolf Creek Pass earlier this week and generally found snow about a foot deep that was a mix of old weak snow near the ground and some lighter newer snow on top. See photo below.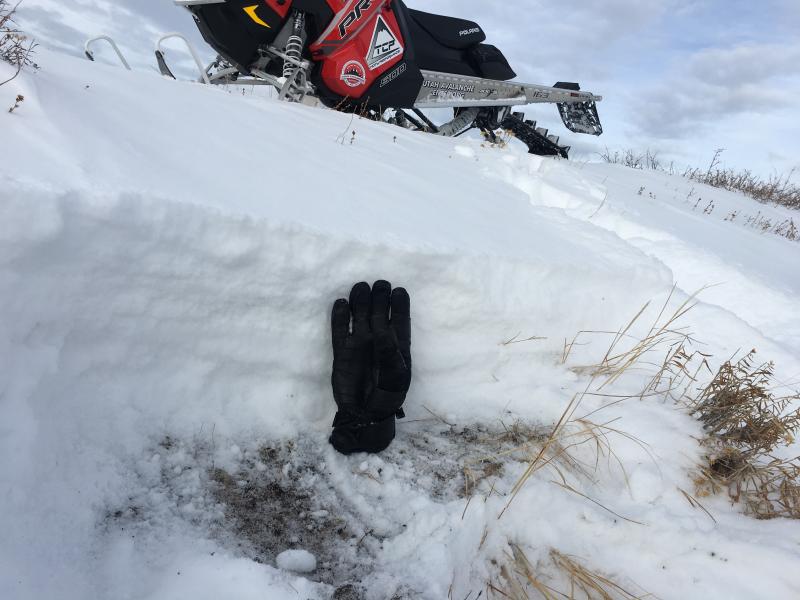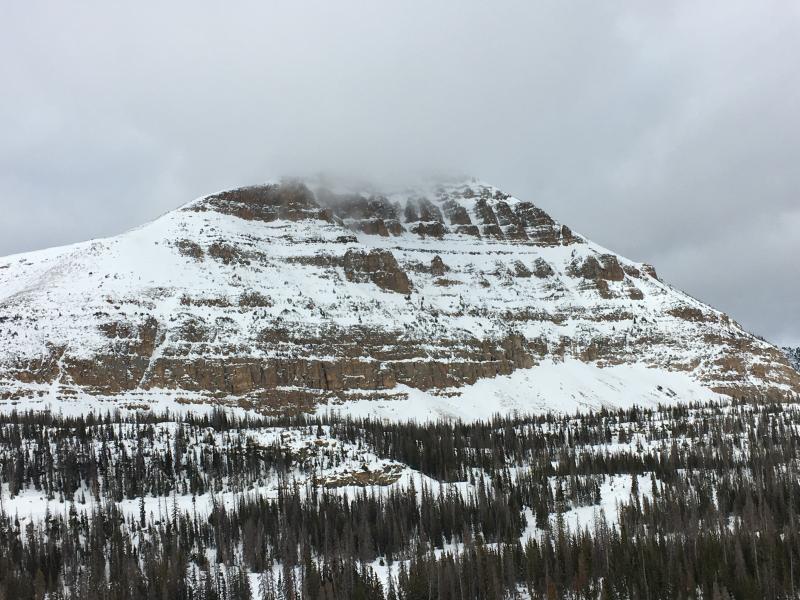 Ted and I were on the north half of the range and found a deeper snowpack. In general we're off to a good start and my video... click here to view... explains the setup.
Recent Activity: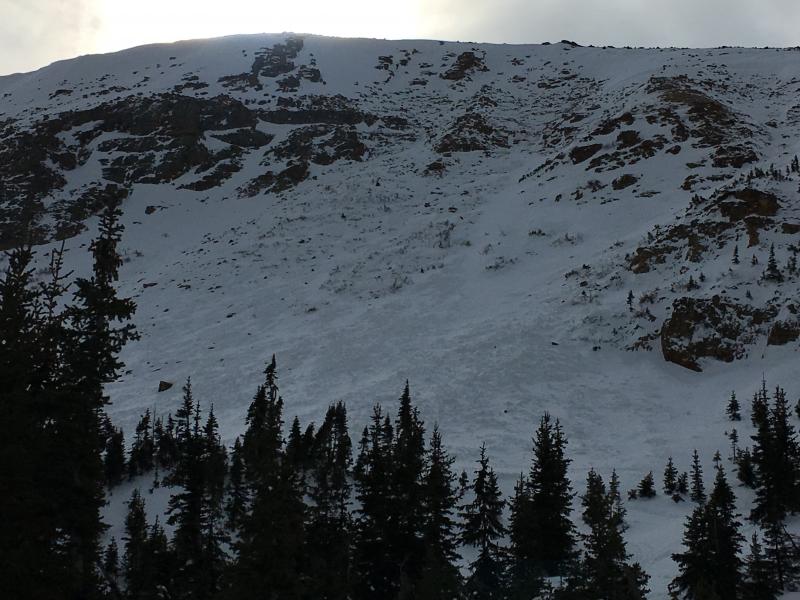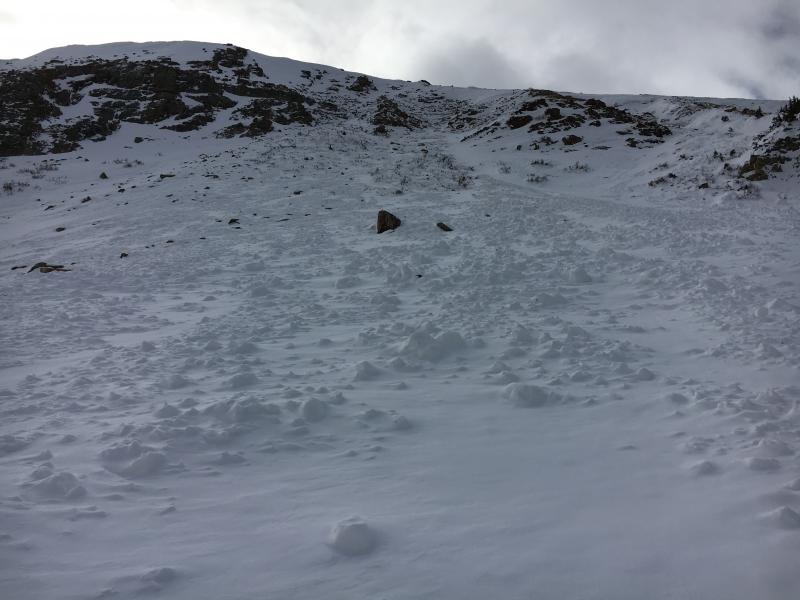 Ted and I found a sizeable natural avalanche on the steep, north facing bowl of Murdock Peak, just of the Mirror Lake Highway. Most likely running during last Thursday nights big storm, this slide was 3-4' feet, 400' wide, and broke to weak facets near the ground. Click here for a viddy descriptor explaining this avalanche.
Mountain Weather: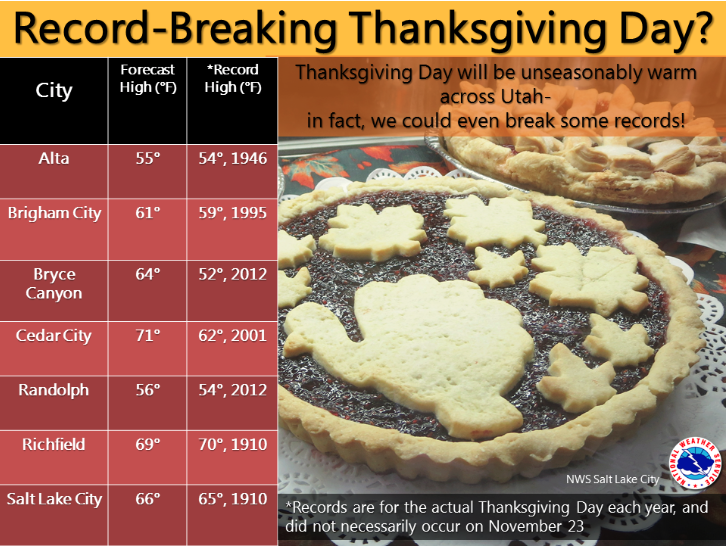 A dry cool front will slide south late today into Friday, cooling temperatures a bit. Any showers that develop in the mountains Thursday are expected to remain as rain through early Friday, before more cooling takes place. High pressure quickly builds back in from the west through the weekend, again bringing warming temperatures.
Bottom Line:
There are plenty of other hazards besides avalanches with such thin snow cover. While more the exception than the rule, upper elevation north facing slopes with good coverage are the types of slopes most likely to produce a slide and the avalanche danger in this terrain is MODERATE. Play it safe and find a low angle grassy meadow where you can avoid both rocks and avalanches.
General Announcements:
I'll be issuing regularly scheduled advisories once the snow starts flying in earnest. In the meantime, if you're getting out and about, please let me know what you're seeing especially if you see or trigger and avalanche. I can be reached at craig@utahavalanchecenter.org or 801-231-2170
It's also a good time to set up one of our very popular avalanche awareness classes. Reach out to me and I'll make it happen.
Date:
Thursday, November 23, 2017
Rose: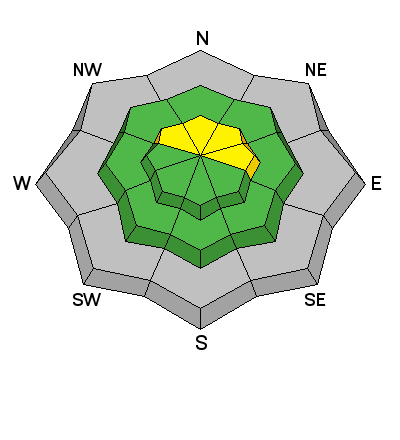 Rose: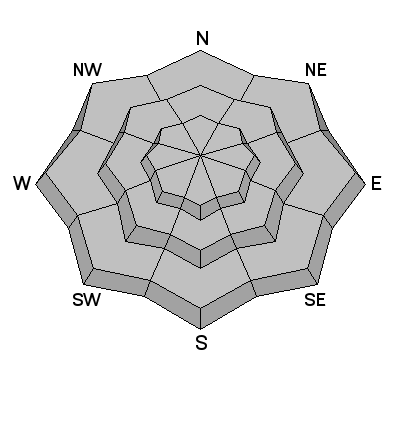 Rose: