Comments:
Many slopes are snow covered now. While barely enough to ski in places and not enough to go riding, the take home point is that this snow can weaken and facet during dry weather ahead. Because so many slopes are snow covered, this snow can become a weak layer that produces avalanches. Certainly this will be the case on northerly facing slopes which will remain cold. South and West aspects may get enough sun to melt the snow enough to prevent it from becoming faceted. Time will tell.
Regardless, most snow is weak and shallow as you can see in the photo. If we got a huge storm soon, this would be an issue. At 9700 feet average snow depth ranged from 6" to 18". It was 2 feet deep in a wind drifted spot.
I dug into a wind drift on a ENE facing slope hoping to find a stiff slab on top of old weak snow from Sept/Oct. The old snow wasn't too weak. Other slopes had much weaker snow, but no slab. I think you could find the right combination at higher elevations that got more snow in Sept/Oct, has weaker snow near the ground, and got more wind during the last storm.
Looking ahead - North aspects will likely become very faceted and should be a problem when we get more snow. South and West aspects may get enough sun to melt the snow and prevent facet formation. We'll have to keep an eye on things and see how it pans out.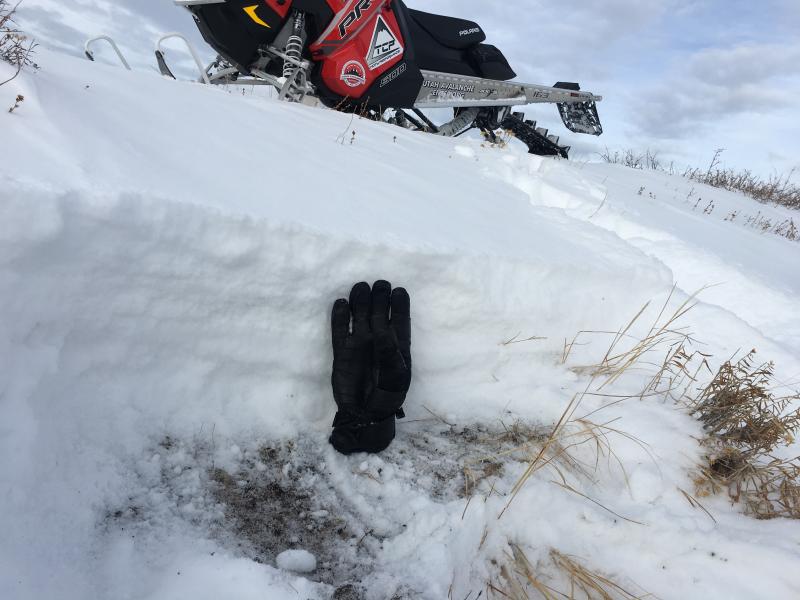 Snow Profile Coordinates: