Location Name or Route:
Room of Doom, Mineral Fork
Comments:
Finally made it into the Room of Doom, better late than never. On the way there we traveled up Cardiac Ridge and I noted one shallow avalanche from yesterday it was about 25 feet wide, ran about 900ft and took out the new snow from yesterday. Today sluffs were not running very far even in steeper terrain and the new snow seemed well behaved. The bottom was felt in N facing Cardifff and on the Ridge, you could also feel it in the Room but the underlying snow was softer. Skiing down No Mongo was a slolom cours through frozen wet avalanche debris, and snow amounts dropped rapidly with elevation loss, basically running out of snow about a mile and a half from the trail head. We did not note any wet activity but we were done skiing by 1:30pm, I would think high N would still be dry in the AM but all other aspects will be crusted.
Photos: shallow avalanche from yesterday, high and dry N in the Room of Doom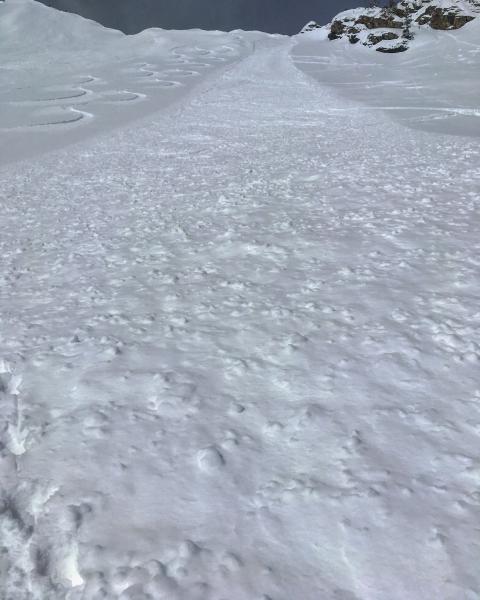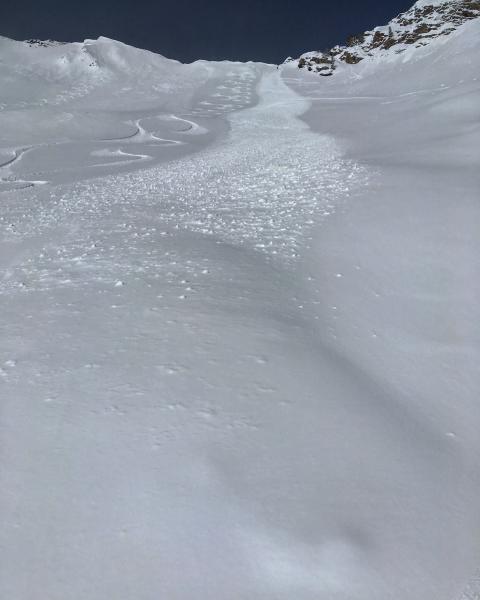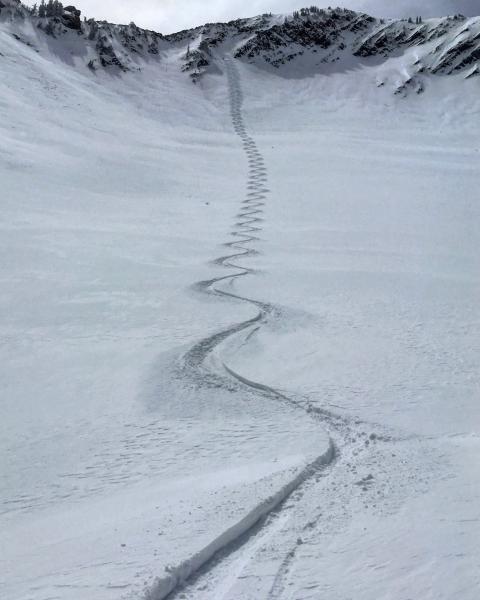 Snow Profile Coordinates: