Comments:
I'll make this ob short and sweet. TWO FEET OF SNOW, WINDY, AND GOOD STABILITY, three thing that I haven't been able to use in the same sentence all year. I didn't head up the canyon until around 10:00am to give the new snow some time to settle out, by the time I was out on the snow things seemed fairly well bonded, dug some quick hand pit down to the old rain crust, the first couple inches on the crust seemed well bonded to the rain crust, there were a few density inversions but they were non-reactive to compression tests. Sluffing was minimal even on slopes up to 40 degrees and it was only the top 5 or so inches that were moving. I would think that tomorrow will be more problematic than today, with rapid warming and a slick bed surface waiting to be lubed up by the sun, and a large amount of light density snow that will not fair well when the sun hits it. With the advisories coming to a end I hope everyone keeps it real and we make it another year with no fatalities, and I hope some of you gleamed some good information from my observations that helped in your decision making.
Photos: what we've been waiting for all year, wind transport on the high ridge lines, deep trail breaking, not much sluffing.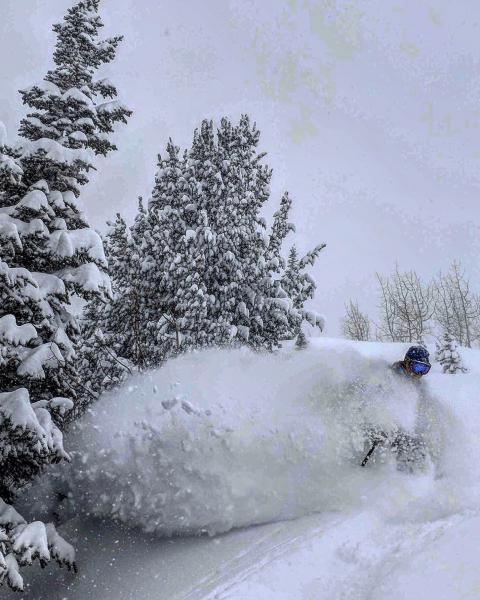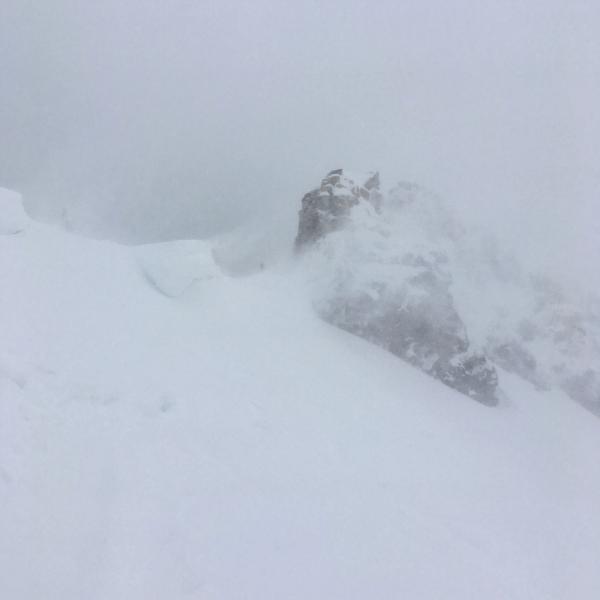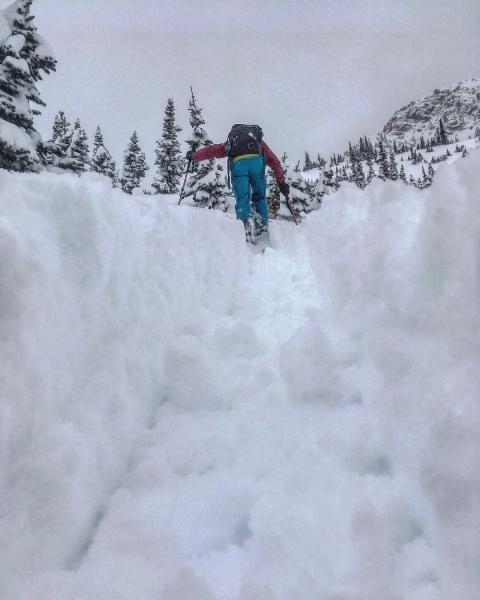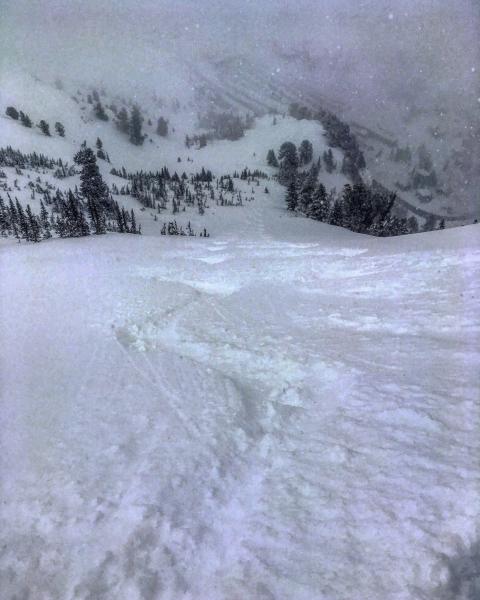 Thinking considerable tomorrow for wet activity if its blue bird and warm, especially on the steep south facing aspects.
Snow Profile Coordinates: