Comments:
The main theme of the day in the terrain covered was long running sluffs in the light density snow at the surface and sensitive wind-slabs on the leeward aspects on the high ridge lines. I had wind-slabs on the mind while hiking up the ridge to LSB, the wind was taking the new snow from the S facing and depositing it on the north facing creating sensitive wind-slabs that would break at your feet and were fairly well connected. These wind-slabs were easy to manage with ski cuts and avoidance. In the non wind affected steep N facing terrain long running sluffs could be triggered in the new light density snow on top and they would entrain a fair amount of snow, but didn't seem to be packing much of a punch. The largest wind-slab I triggered was at the top of Little Superior Buttress NE facing it was around 60ft wide and ran maybe 80ft, it was fairly obvious it was going to go and all it took was one steep out on the slope to trigger it.
Photos: The wind-slabs I triggered on LSB, And long running sluffs in wind protected terrain.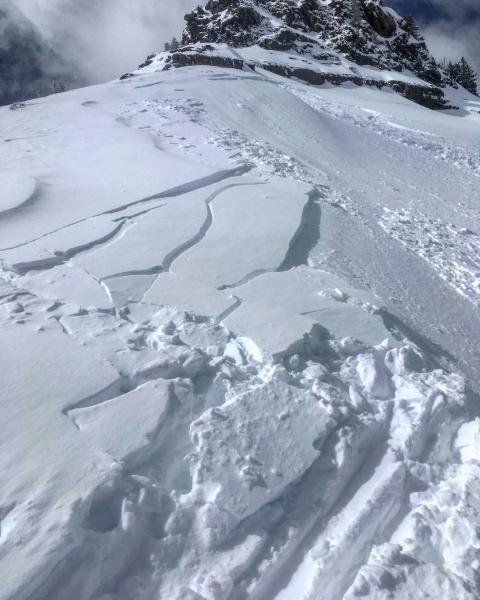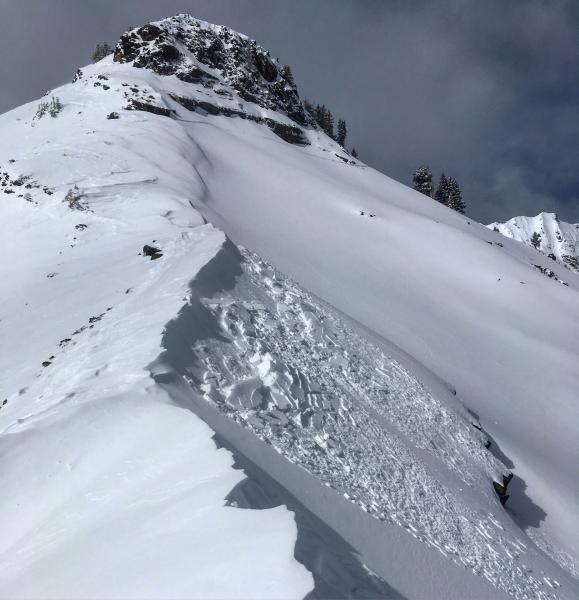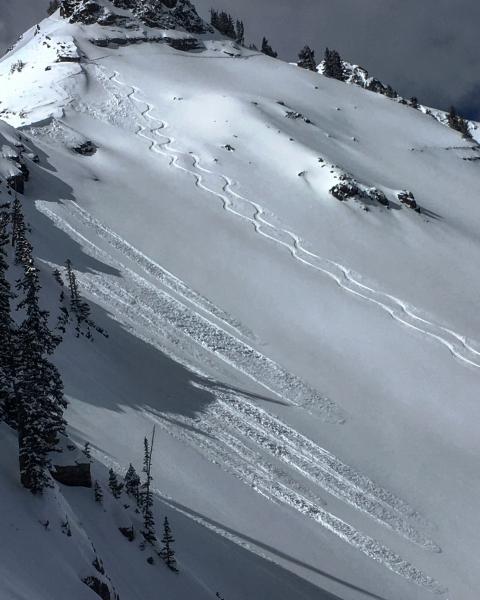 With todays wind and more snow in the forecast considerable sounds right for tomorrow.
Snow Profile Coordinates: