Location Name or Route:
Porter Fork to Neffs Canyon
Comments:
Route today was West Porter and exited Neffs. Quite a bit of spatial variability as we were finding a strong, stable snowpack in West Porter as well as the top of the divide that separates Porter from Neffs, but downcanyon in Neffs (although at similar elevations) much weaker structure with a thinner snowpack.
Photo of thinner snowpack structure with weak facets 10-15 cms (4-6") below Feb 18 dust layer. ECTP23. In several areas I have been looking over the past 7-10 days I have largely been finding this faceted layer not especially weak. In this zone it was especially weak, and easy to find this structure by probing an inverted pole in the snowpack. This layer of facets has been the weak layer in several avalanches over this past week, and it is pretty clear to me how spatially variable it is.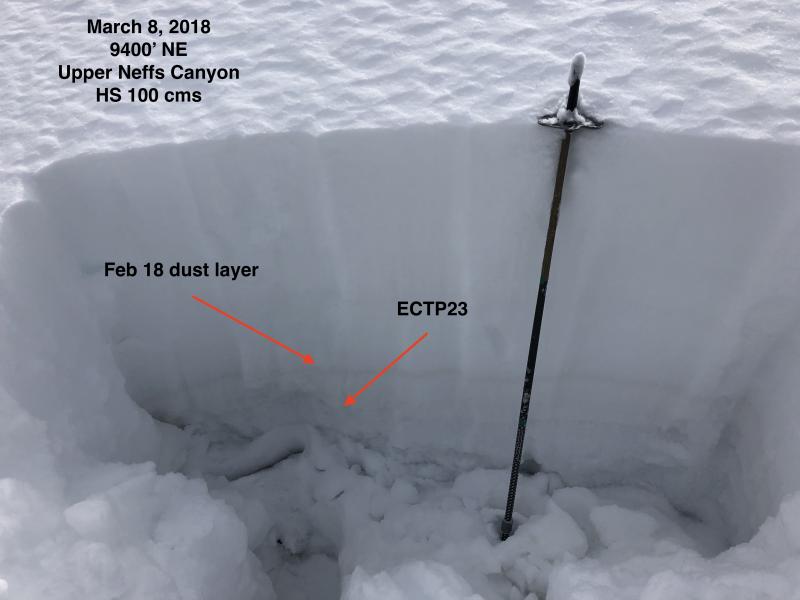 Found this natural that likely slid during the storm on Sunday. From the crown (see arrow), it had failed in the facets below the Feb 18 dust layer. N aspect at 8800'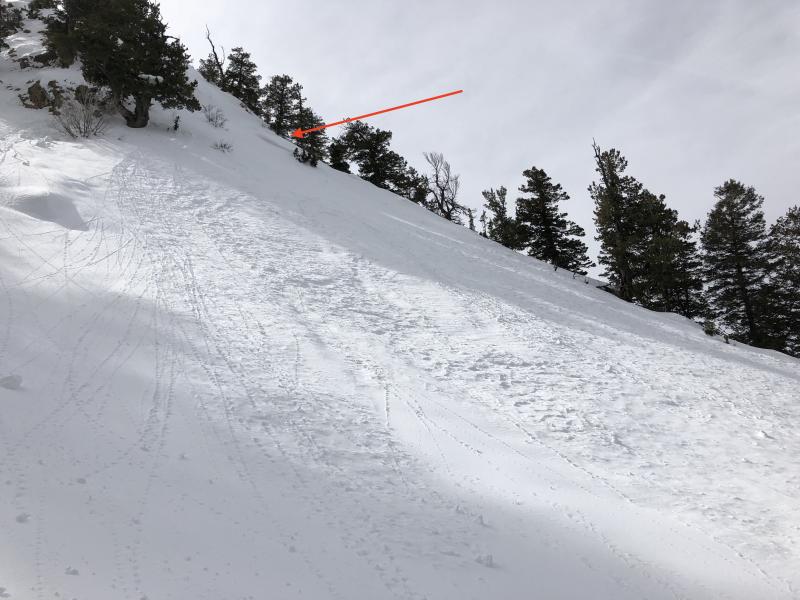 Snow Profile Coordinates: