Comments:
Skied a bunch of S-SE facing terrain on the north side across from Alta, Cardiff, East Hellgate, and Flagstaff. The main instabilities of the day were sensitive wind slabs in the new snow, also some long running sluffs. The wind slabs seemed to be mainly on slopes with a SE-E component to them and also on due S facing slopes that had been cross-loaded. These wind slabs would pull out on the stiff dense snow from the last couple storms and take all the new light density snow with them. Probably not a huge concern except in steep complicated terrain with hazardous run outs. The wind slabs were also fairly easy to identify by their pillowy appearance. The south facing at lower elevations was getting damp by my exit at 3:00pm.
Photos: I triggered around 5 wind-slabs today and these are photos of a few of them.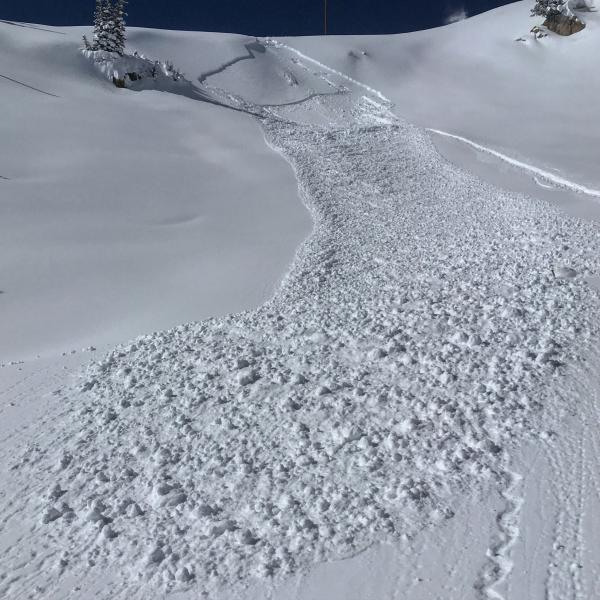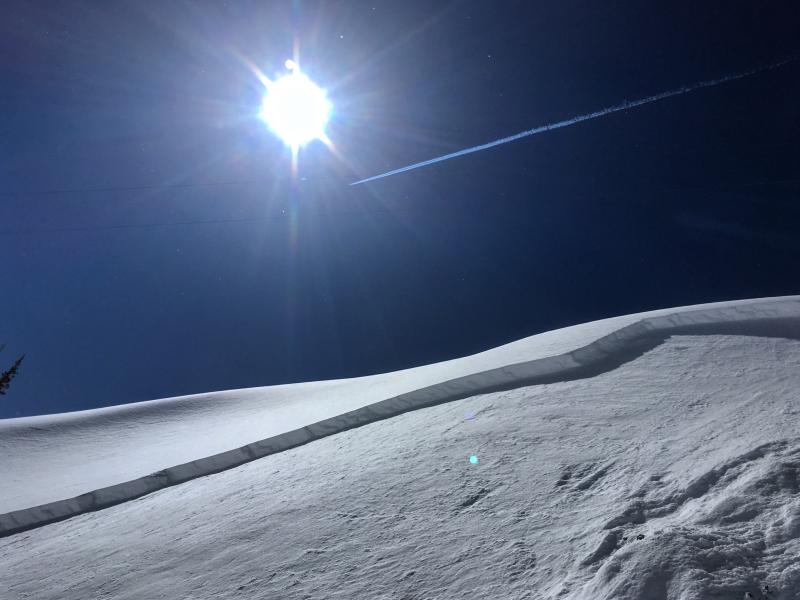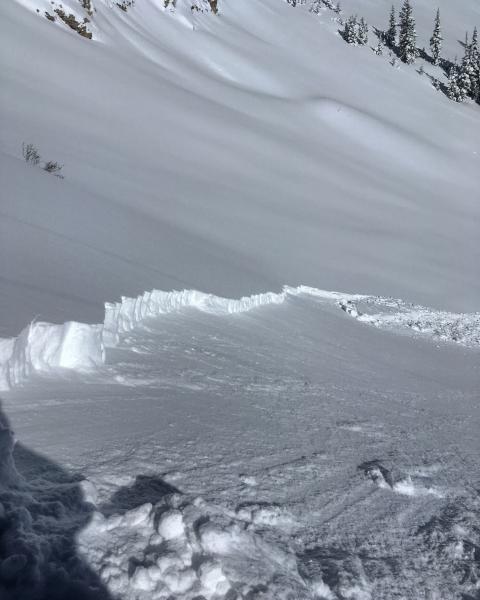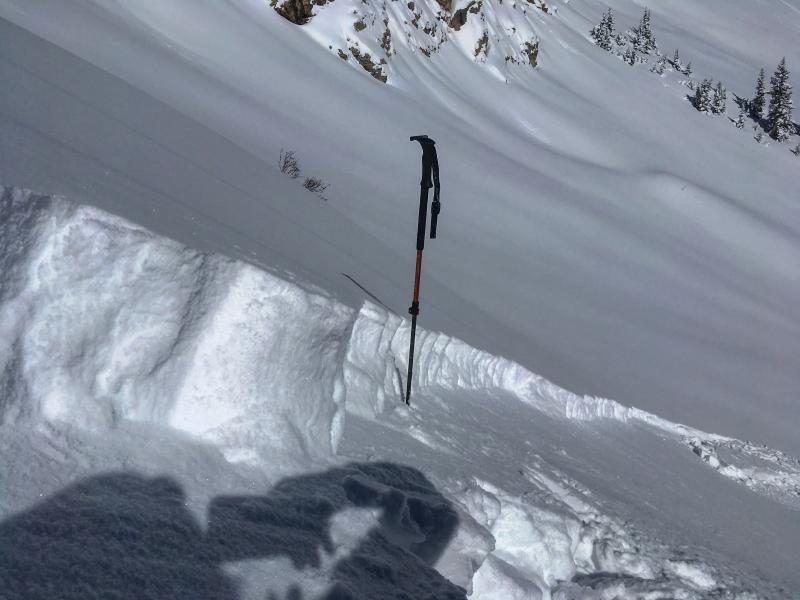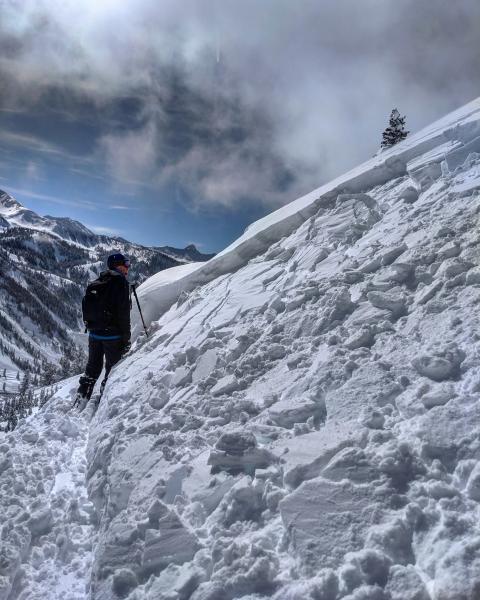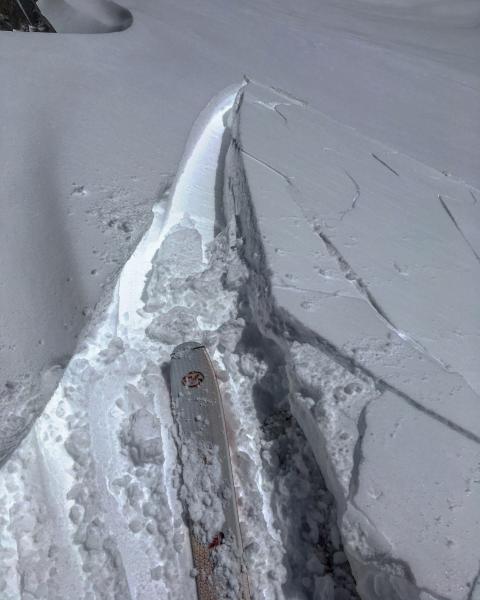 I would think the wind slabs and sluffing would settle out by tomorrow, but with such light density snow any large wind event could tip the scales again. The new snow keeps stacking up and where it's stacking up on poor snow-pack structure in thinner snow-pack regions who knows what going to happen and with continued storminess forecasted I'm keeping my cards held tight.
Snow Profile Coordinates: