Location Name or Route:
Millcreek Canyon (Mount Raymond/Gobblers Knob)
Comments:
Covered some ground today to get a better sense of snowpack on Mount Raymond and Gobblers zones. Raymond Glade, SE aspect of Raymond shoulder, up Gobblers Knob summit ridge with Cabin Run exit. General snowpack structure shows evidence of stability, but am finding mid-pack facets as well as weak snow down near the ground. Currently the snowpack has seemed to adjust to recent loading, but avalanches earlier this week on Gobblers Knob (Davis Gulch and Toot to Boot) that failed on persistent weak layers are indicators these weaknesses may become reactive again with additional loading.
The top 15 cms (6") of the existing snow surface contains very light stellars as well as DF's and am thinking this will initially be the weakest layer with additional storm snow and wind-loading.
Photo showing mid-pack faceted layer.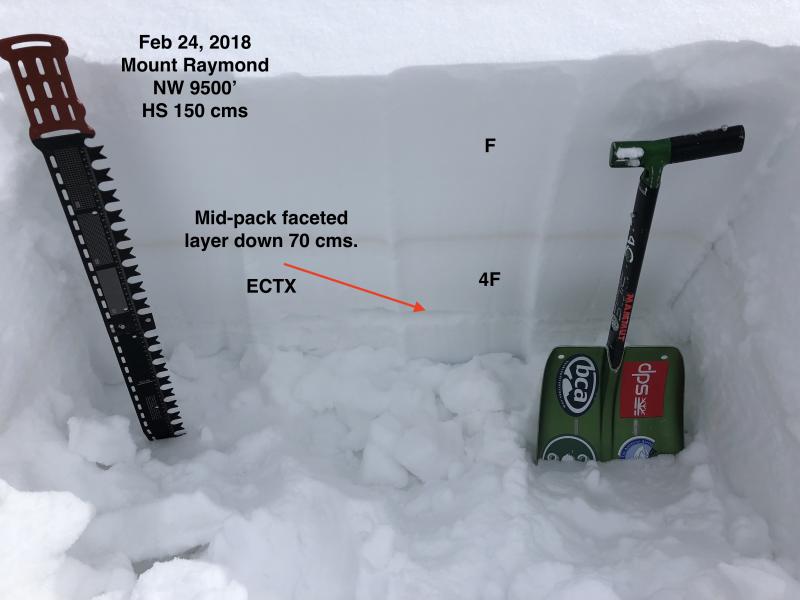 Ran into a group of boarders coming from Butler Fork and they were the apparent triggers of a slide we later saw on SE aspect on Mount Raymond. Unsure if this was a wind or storm slab.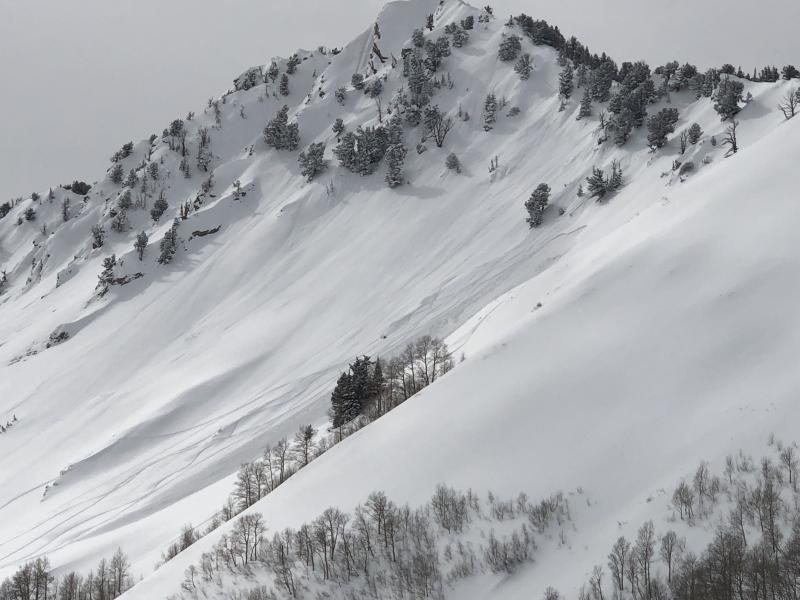 Lower exits on Gobblers are still not prime time.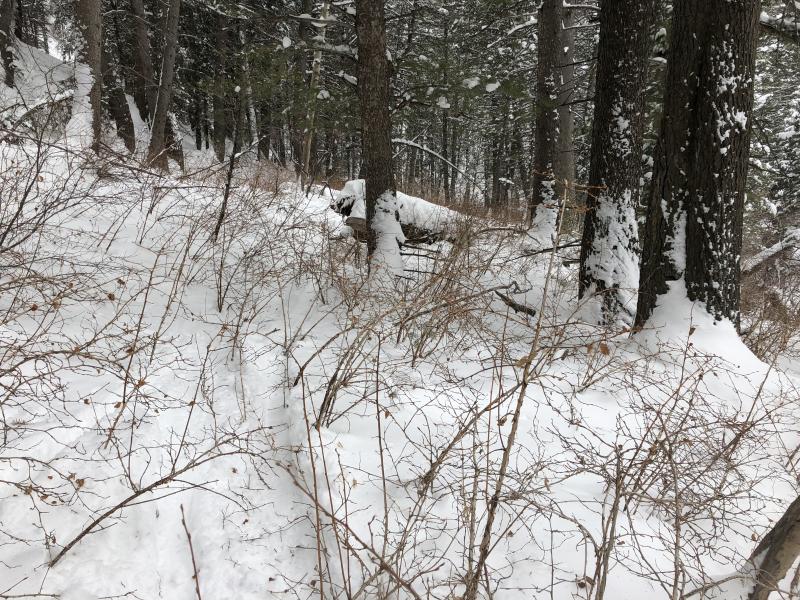 Moderate hazard today (but would not have skied several lines where there is a poor snowpack structure) and easily Considerable on Sunday with expected storm totals and wind.
Snow Profile Coordinates: