Comments:
After the SE facing persistent slab avalanche in Wilson Chutes, thought we might at least dig on a southerly aspect to look at structure. Unlike the Millcreek area, dry facets were nearly absent in this section of SE 9400' snowpack. The snow since Monday is still fist-hard. Under the pre-Monday dirt was a 1.5cm crust (barely felt it skiing) with small facets below. Below that, a 2.5" crust of seriously large grained melt forms was hard to saw through, let alone initiate a fracture through. ECTN31.
Note that in a shallower south facing location shaded by a limber pine, there were looser dry facets and a CT21; a reminder that South only acts like south if it sees solar input. If we find ourselves on a south aspect with significant terrain shading I might spend a bit more time probing.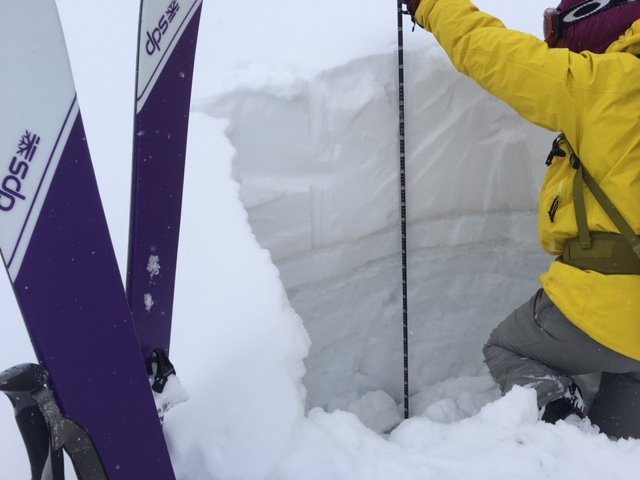 No wind loading to speak of. The weighted limbs of a ridge-top limber pine speak to basically calm conditions.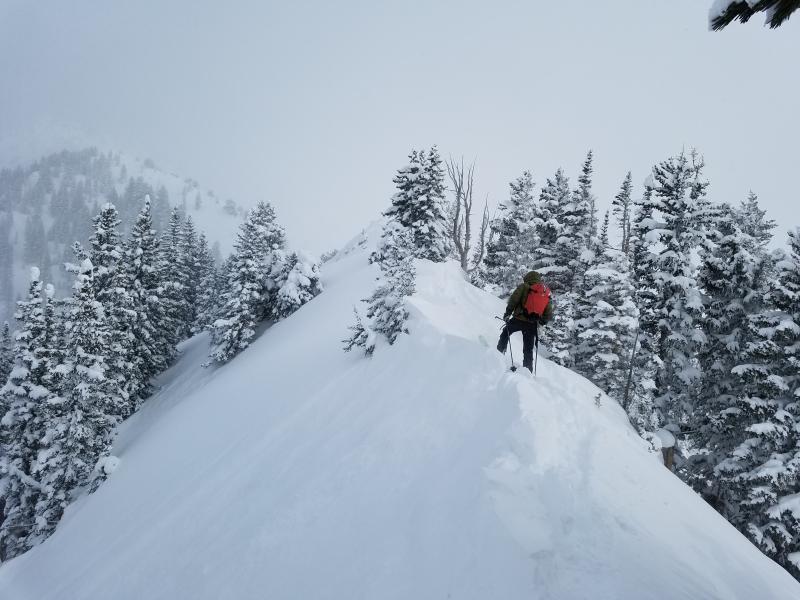 Change in crystal type, here in the Avenues at least: the final inch is fluffier and less dense, made up of long-armed stellars. Finally, something to kick through in the neighborhood streets...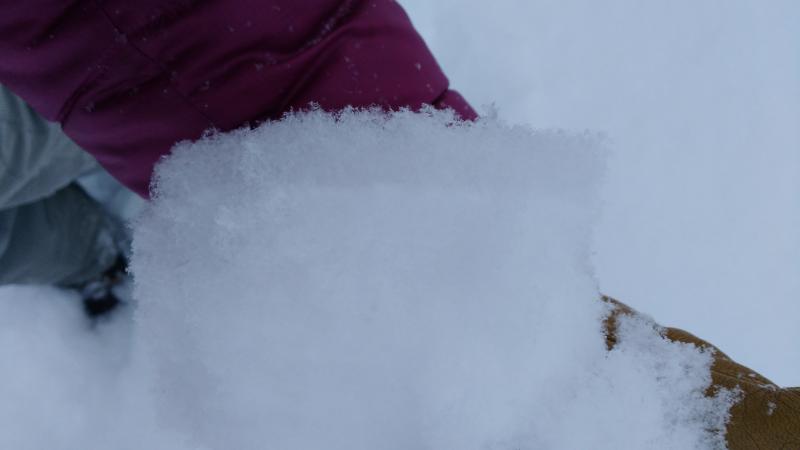 Snow Profile Coordinates: