Location Name or Route:
Mill Creek Canyon (Porter Fork)
Comments:
Let's begin with the good news. First two photos showing areas where there is a strong snowpack. (Arrow shows the dust layer from the strong pre-frontal winds on Sunday afternoon.)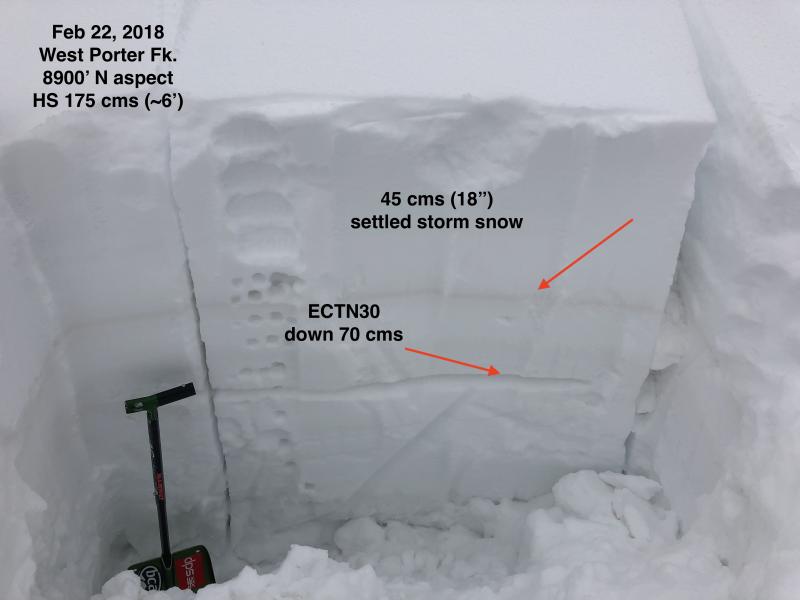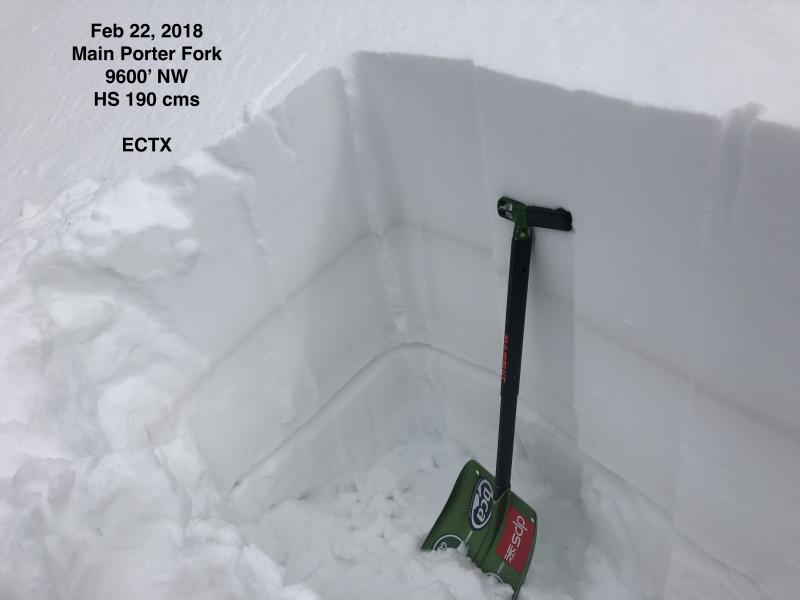 OK, now for the not-so-good news. I had seen a crown from a natural avalanche on a NE aspect with a starting zone on a steep, rocky NE aspect with what appeared to be a thinner snowpack structure. (Photo 1) I had also seen a crown on another slope with similar aspect and elevation, but didn't want to travel underneath avalanche paths to look at it. This too appeared to be a natural, from a likely cornice fall. Each of these slides were class 2, running an estimated 200-300' and 25-75' wide.
I looked at the snowpack structure on an adjacent slope and found a thin snowpack (70 cms/28") with very weak faceted snow and depth hoar. Photo and video.
This is the type of isolated terrain that should be avoided.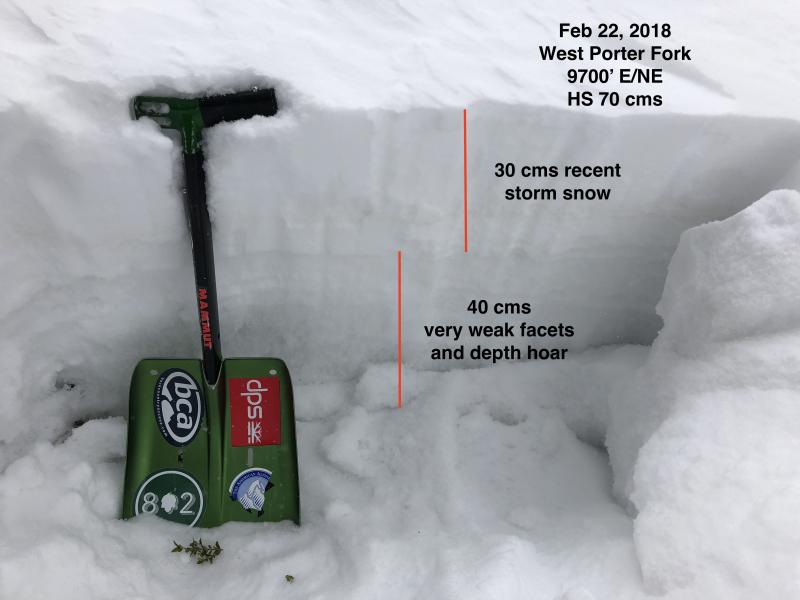 Also was finding a thin layer of radiation recrystallization on south and southwest aspects in Mill B North, as well as in terrain when approaching Gobblers Knob. This layer is 5-10 mm sitting on top of a thin 5 mm crust. Wednesday was clear and cold, but with strong sun, it was type of weather conditions that promote this sort of faceting. With snow in the forecast over the next several days, it is helpful to keep weak layers such as this in mind.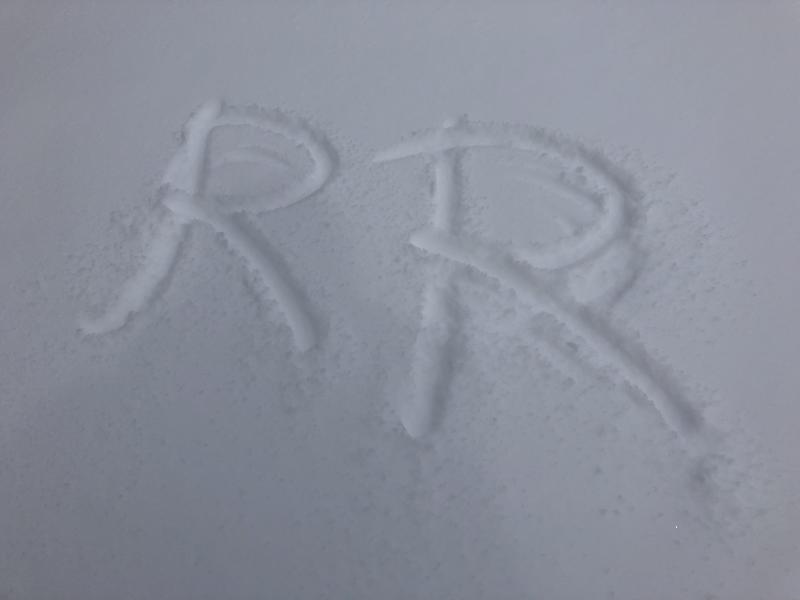 Where I was traveling today, overall hazard was Moderate.
Snow Profile Coordinates: