Observer Name:
Mark Staples and Karl Love
Location Name or Route:
South of Monte Cristo Peak
Comments:
Surprised that I couldn't get facets/surf hoar in the snowpack to break easier or at all given the recent load of 1.2 inches of SWE as recorded at the Monte Cristo SNOTEL.
Seems pretty stable. The problem is that there is limited avalanche terrain in the area, thus this just an educated guess. The facets above the hard ice layer at the ground are very weak. Whiskey hill would still be sketchy because it avalanched previously and likely has very weak facets AND a good wind load.
The surface hoar seems like it may be done being a problem. It seemed to have changed a lot with very warm weather on Feb 2nd when I revisited the area. We added artificial slabs to the snowpack that time, yet the surface hoar remained unreactive. With the recent loading it remains mostly unreactive in stability tests. It's hard to trust it since its such an obvious stripe in the snowpit wall. See photo below.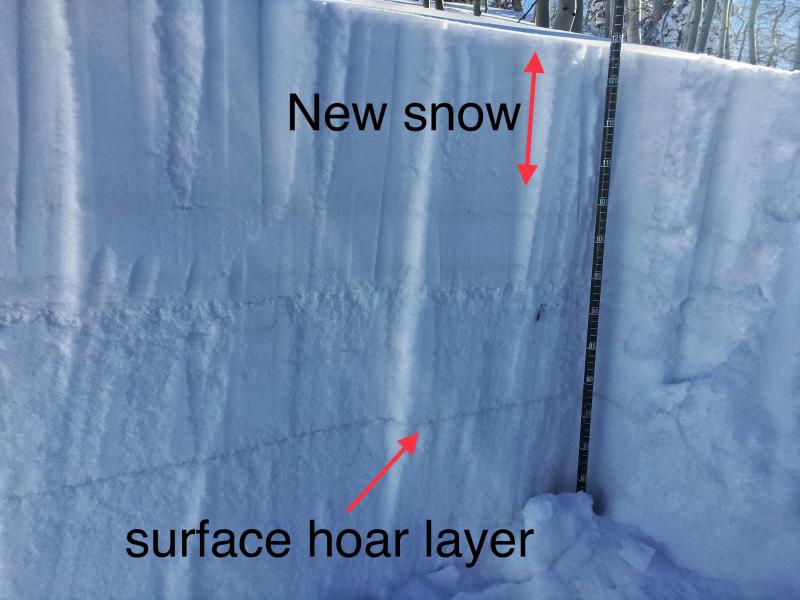 Snow Profile Coordinates: