Comments:
Similar layering was found for another 800'+ vertical as we moved downhill. The facets at 80 cm (beneath the uppermost crust) is the layer of most concern. The storm didn't seem to have enough weight to create avalanching on this layer, but it still a bit "spooky". Some very localized collapsing just beneath our skis.
Below, another pit on almost due north, at 7,900'. Upper crust was variable very over short distances, but facet layer uniform across the slope. Again, some small surface hoar mixed in. Not much of a load from the last storm, but concerns with future loading will mostly be in the upper weak layers.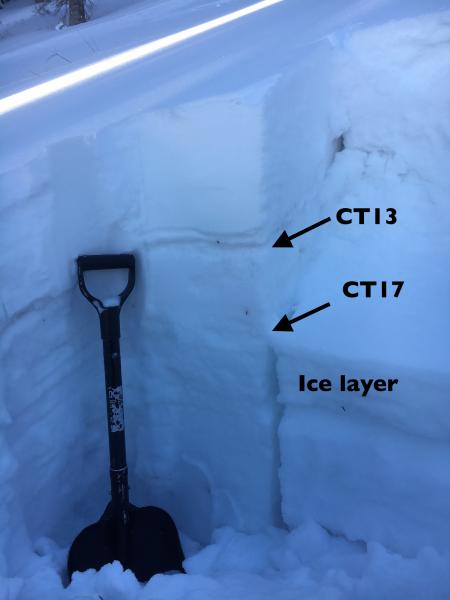 Nice to see the Ogden area mountains look a little more winter-like. Not overly hopeful for low elevation TH's to fill in as we move closer to March.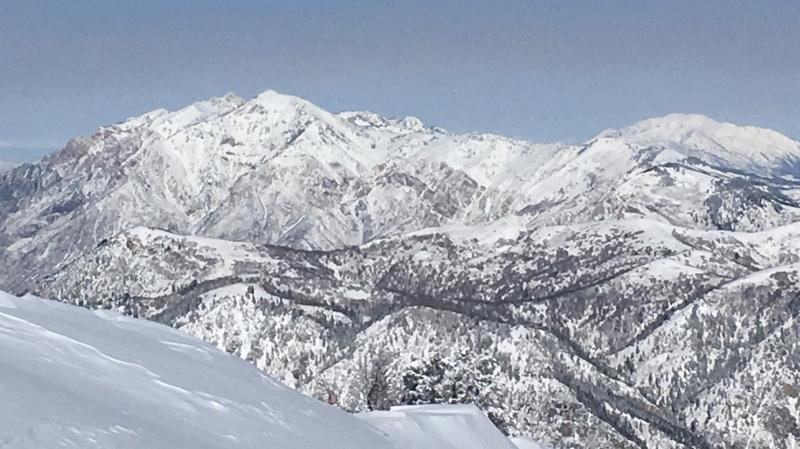 Snow Profile Coordinates: