Location Name or Route:
Days Draw and Chicken Sh#! Ridge
Comments:
Where the snowpack is deep, like this snowpit, it still has facets but they will need a decent load to fracture. The bigger issue is that thinner areas are much weaker and primed to produced persistent slab avalanches again. We found 2 pockets with thin snow that produced avalanches on either Friday or Saturday (Feb 15 or 16). Two photos and a video below.
With these two avalanches present we were very cautious descending Days Draw both staying where the snowpack was deeper, not wind loaded and not steep.
However, with a storm coming, these two slides indicate that more will occur. Also, an avalanche occurred in Day's Draw on January 10th. That may have contributed to these areas having a thinner and weaker snowpack than indicated in our snowprofile above.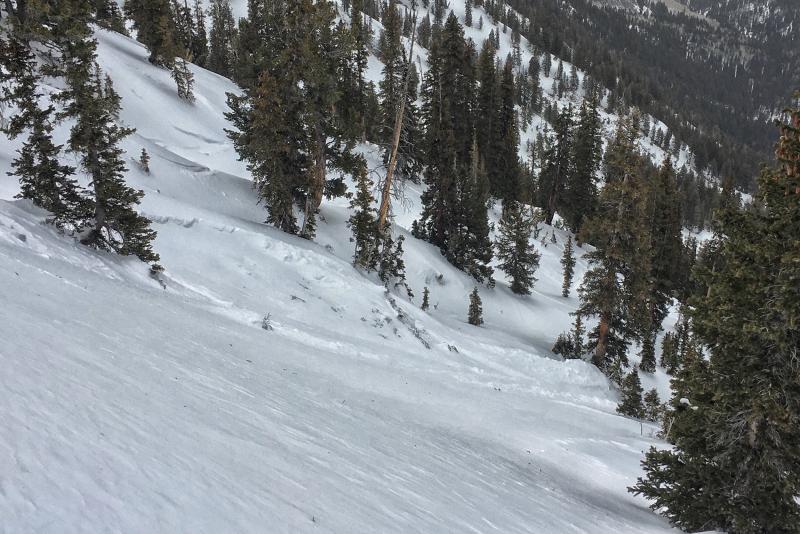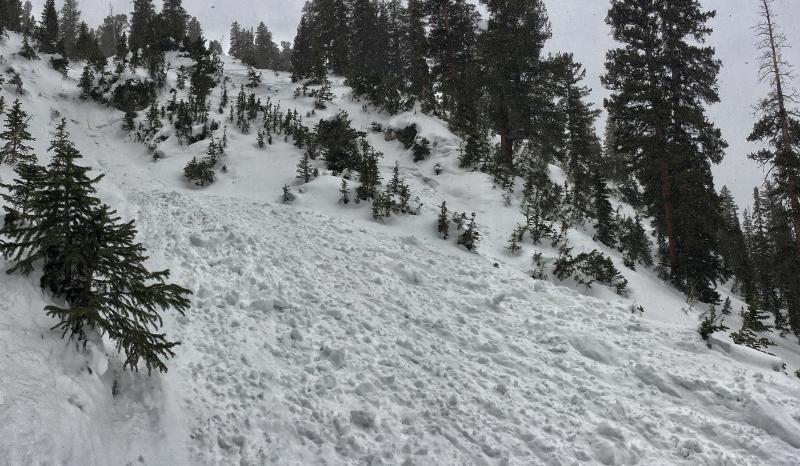 There is a layer about 14 inches deep that could be a problem. It's near a thin crusts and under new snow from the last week. We couldn't get this layer break in stability tests; however, it could make avalanches once loaded by the coming storm. Where we found it, it seemed to have a mix of graupel and small partially faceted crystals.
Other forecasters have found this layer in other parts of the Wasatch and think it could produce avalanches.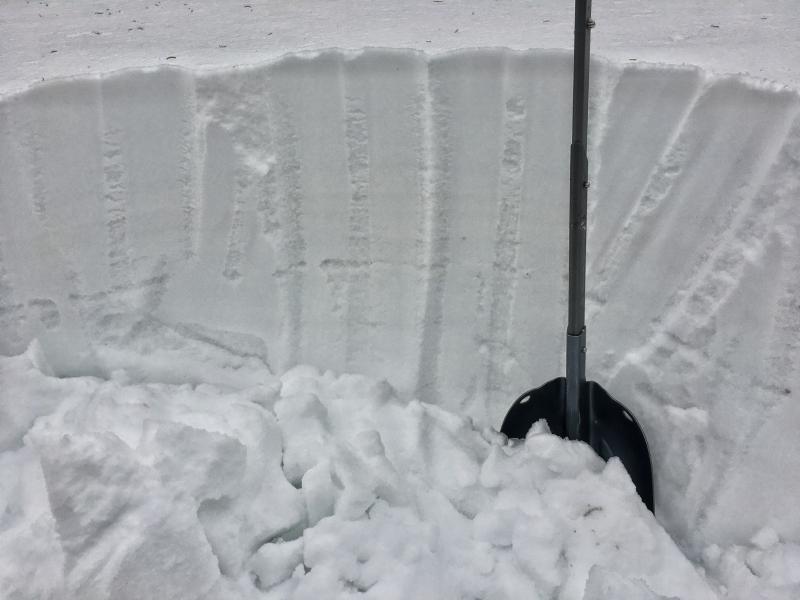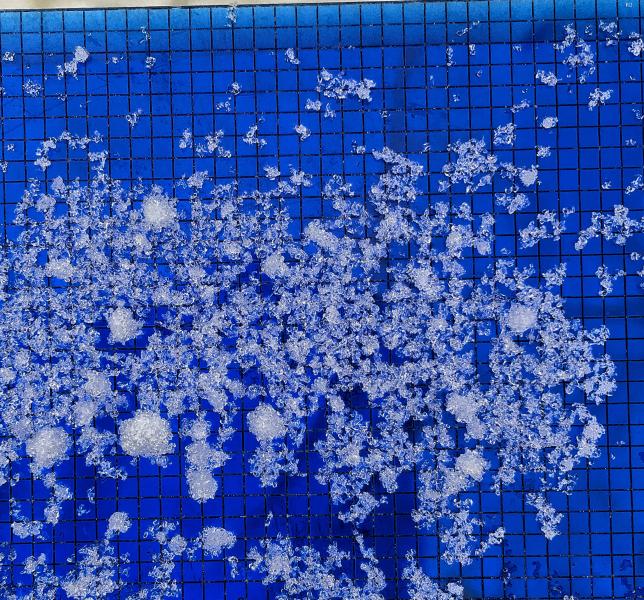 SE aspects on Chicken Sh#! Ridge had a good crust. A few places near big trees that catch some snowfall and re-radiate the sun's heat were bare ground. Sad to see in mid February.
Also inverted ski tracks are a good sign of strong winds that transported snow.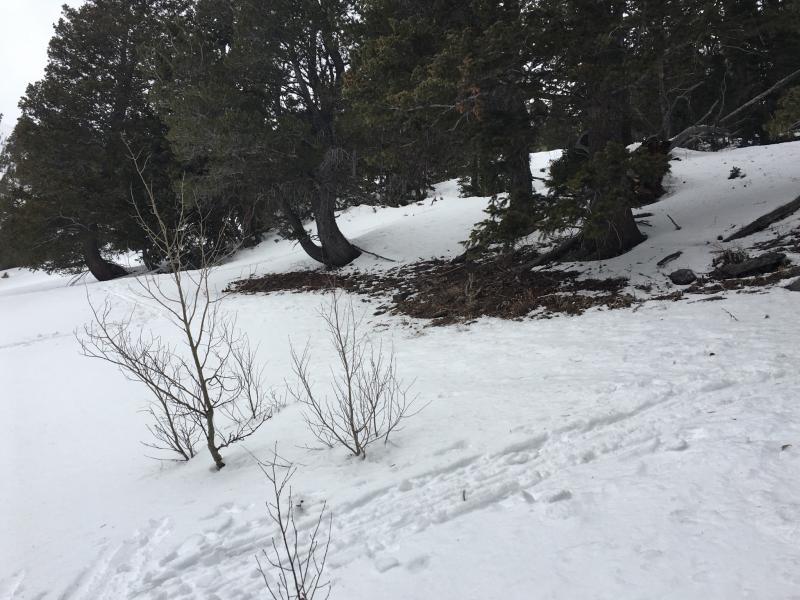 Snow Profile Coordinates: