Observer Name:
Gagne/Frey/Ormsby/Duvernay
Comments:
First time in Mineral this season. Very poor coverage down low, but decent coverage above about 8000'. Wanted to get an idea of conditions in thinner snowpack areas. Quite a bit of weak snow to be found in Mineral, but also finding a stronger slab with 1F hardness that is 120 cms deep in places above 9000' (likely deeper above 9500').
Mineral did not do as well with Thursday storm with 20 cms (8") settled, with a total of 30 cms settled over the past three storms (2/10, 2/12, 2/15).
Plenty of terrain above 9000' with shallow ~75-90 cms snowpack with weak faceted snow.
Takeaway for me was spatial variability:
- terrain above 9000' with a strong, supportive slab on top of weak snow down near the ground.
- plenty of thinner snowpack areas between 8500' and 9500' with weak faceted snow.
Pit profile and photo. Of interest was a thin layer of faceted snow on top of a MF crust down 30 cms.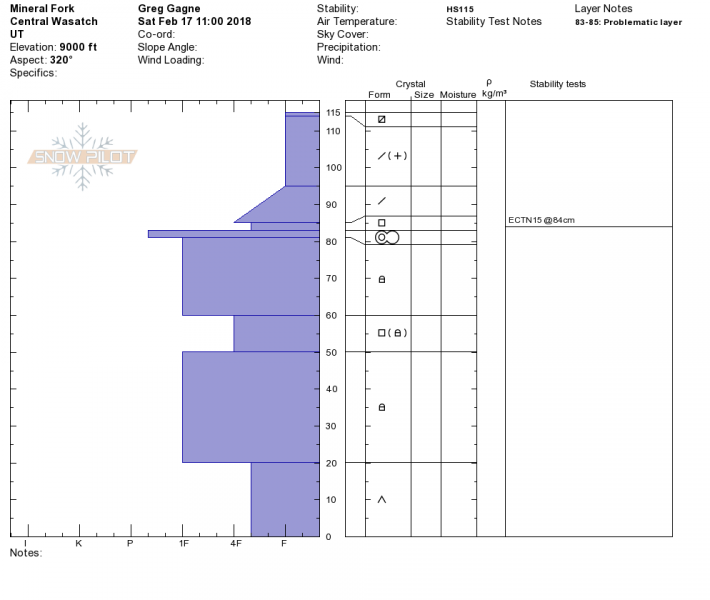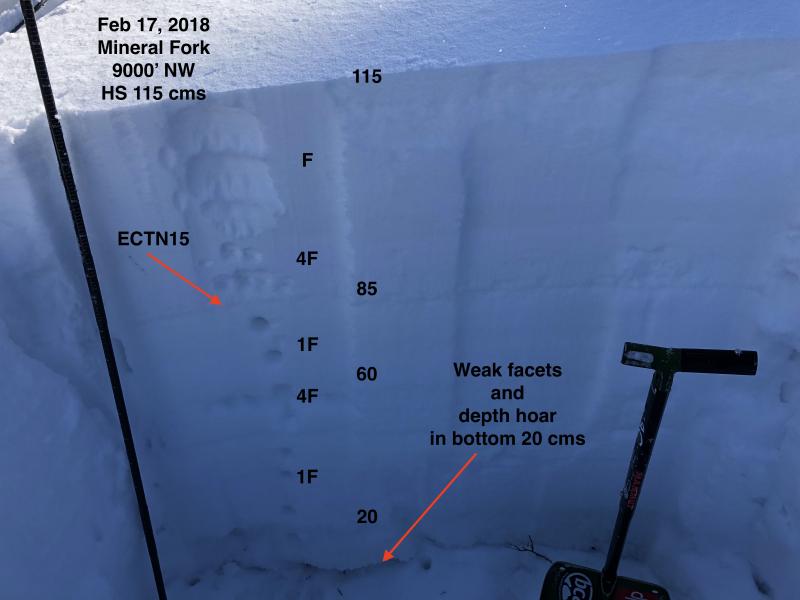 Plumes coming off of higher ridgelines. The winds seemed to increase by late morning, but am guessing little drifting and most of the windblown snow was sublimating.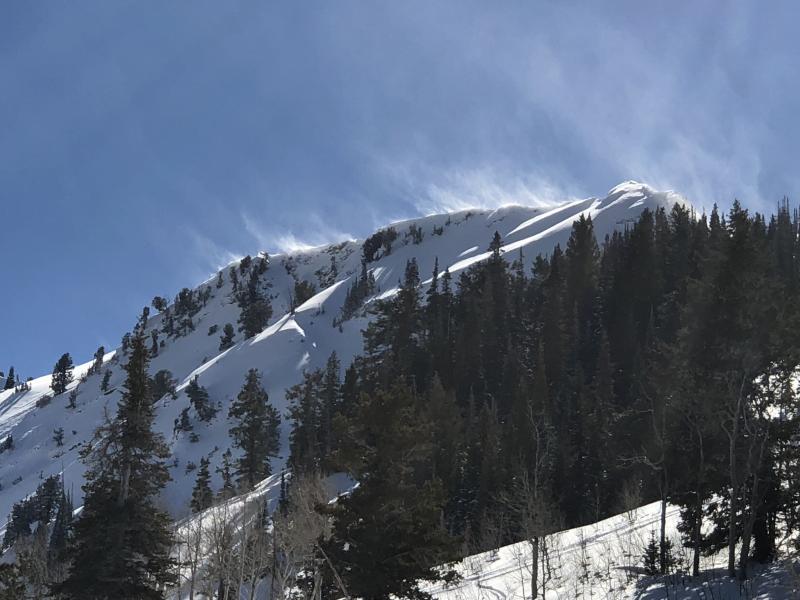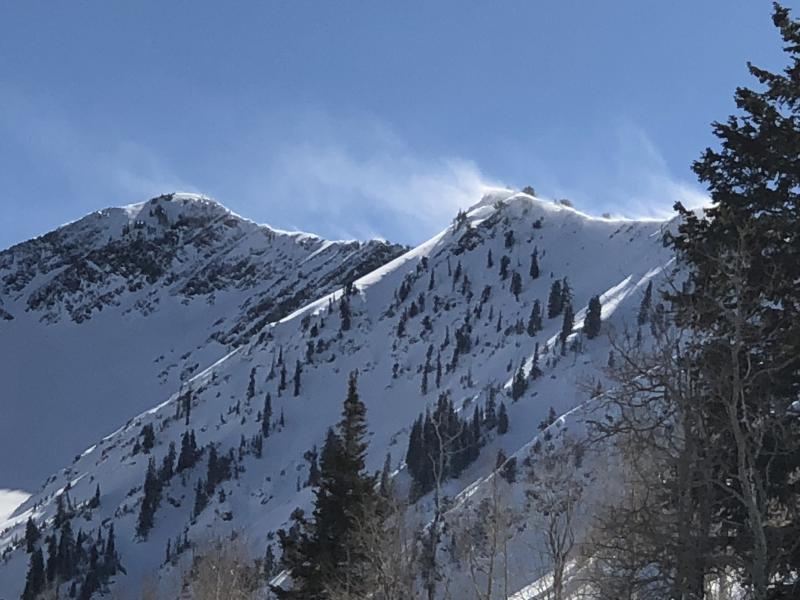 Photo taken from a distance, but it appeared Room of Doom (at the head of Mineral Fork) had naturaled, likely during the storm on Thursday. The arrow points towards the toe of the debris. Notice the tracks to the lookers left.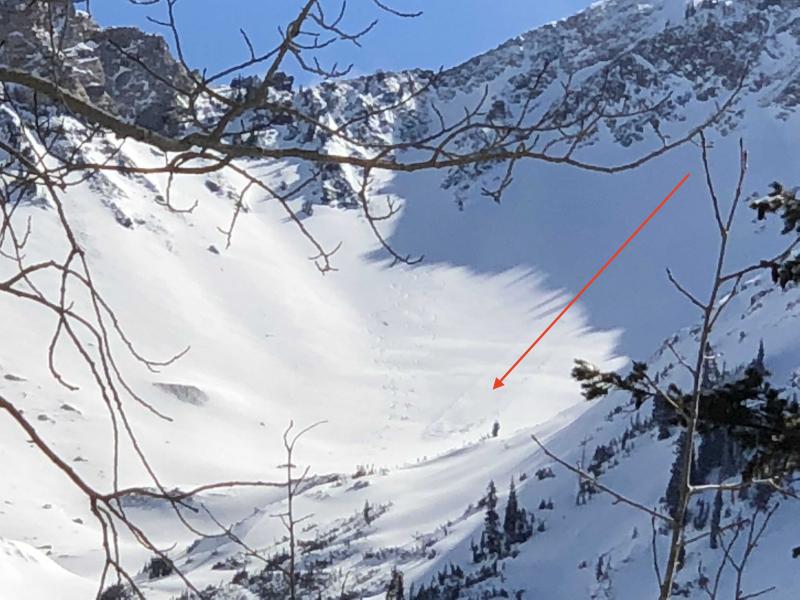 Snow Profile Coordinates: