Comments:
Generally still thin snow cover in the upper Mill Creek drainage.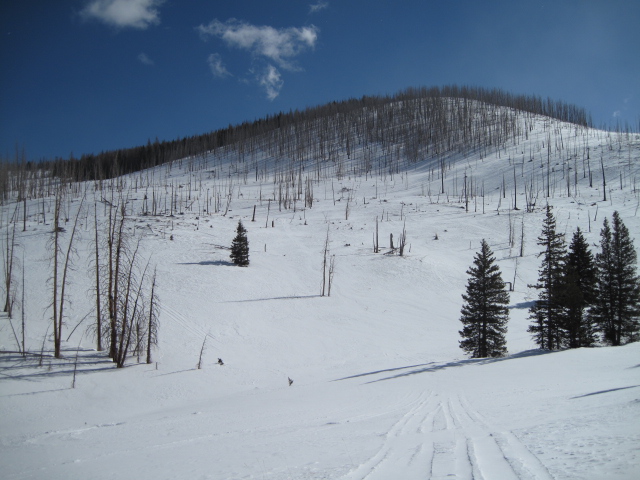 Spotted this natural avalanche while looking into Cataract Basin. A few days old and not too surprised to see some natural activity in this heavy wind loaded area.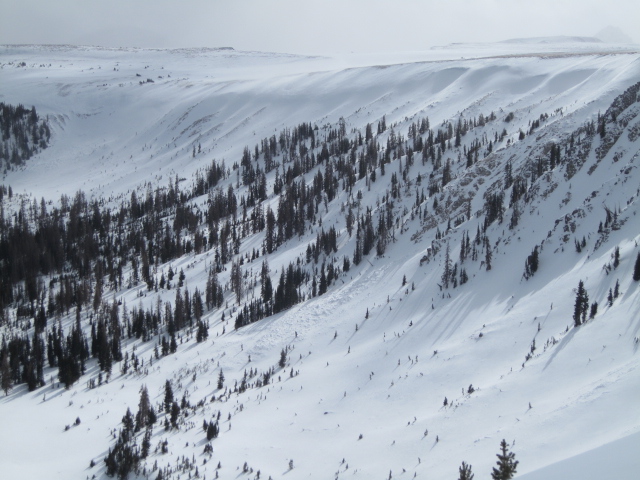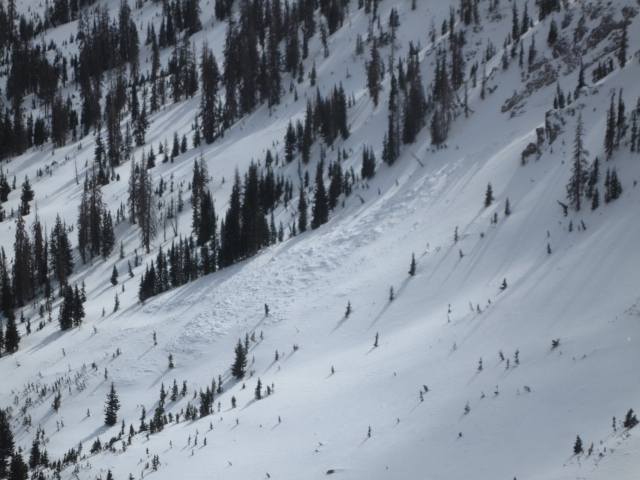 Fresh wind drifts and shallow slabs were developing today on the high ridge lines with gusty southwest winds.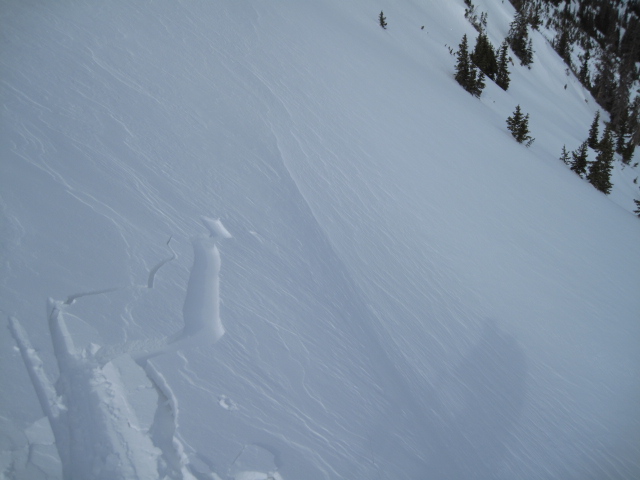 This slide that happened over a week ago is starting to fill in and could be a potential repeater avalanche with weak snow under the freshly drifting snow.
Snow Profile Coordinates: