Comments:
Route today was LCC -> BCC through Cardiff. Had not been in Cardiff in three weeks, and when I was last in there was finding very poor snowpack structure. Was looking today in thinner snowpack areas where I was expecting to find the weakest structure, but overall seeing positive signs:
- faceted layers are gaining strength, and showing signs of sintering and rounding (photo below)
- other than a small gradient in the top 10 cms of the snowpack, no temperature gradient.
The latter allows the snowpack to gain strength, although this happens slowly. Regardless, a positive trend.
Photo of snowpit structure with the exception of the top 10 cms, essentially no temperature gradient. (A gradient is defined as a difference of at least 1° C per 10 cms.)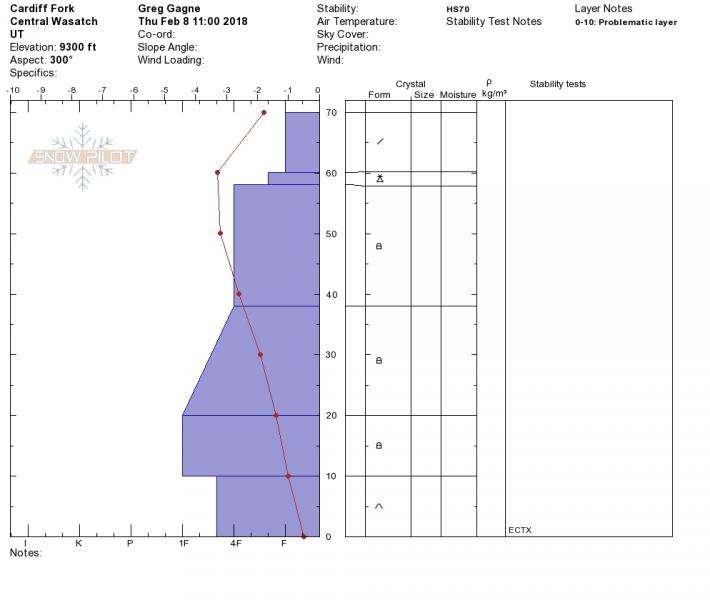 Photos of faceted crystals showing evidence of rounding and sintering (forming bonds between the grains.) This is good!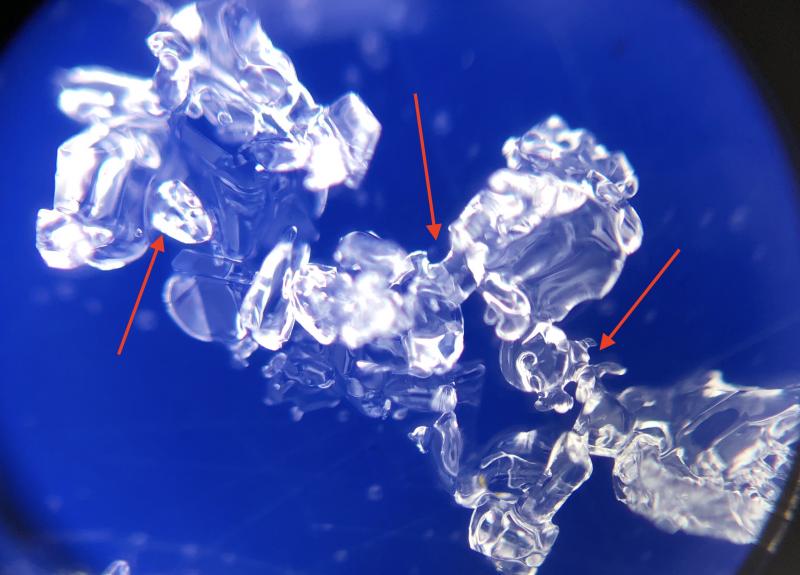 Snow Profile Coordinates: