Location Name or Route:
Cardiff Fork: Keyhole, Hansen's, Cardiac Ridge, Ivory Flakes
Comments:
Entered into Cardiff Fork through the steep N facing Keyhole, I was getting long running sluffs in this steeper terrain and the sluffs were packing a bit of punch, and leaving fairly large debris piles at the bottom, almost got taken off my feet by one. The sluffs were taking all the new snow and the remnants of the rime crust with them and moving rapidly. Also noted some natural sluffs on Cardiac Ridge, coming out of the steeper chutes at the top. Did not experience any cracking or collapsing today, I just don't think the new snow had enough weight to tip any scales this time around. Down lower in the drainage in the bottom of Ivory Flakes the new snow amounts dropped to about 3 inches.I'm still thinking that the upper regions of the Cardiac area has a stronger snow-pack due to more snow than most other areas in the Wasatch. The sun never really came out much today and the S facing will still be powder in the AM, but that basically means dust on crust.
Photos: Long running skier triggered sluffs in the Keyhole, and the debris pile at the bottom, and a little something we haven't experienced in a while [powder]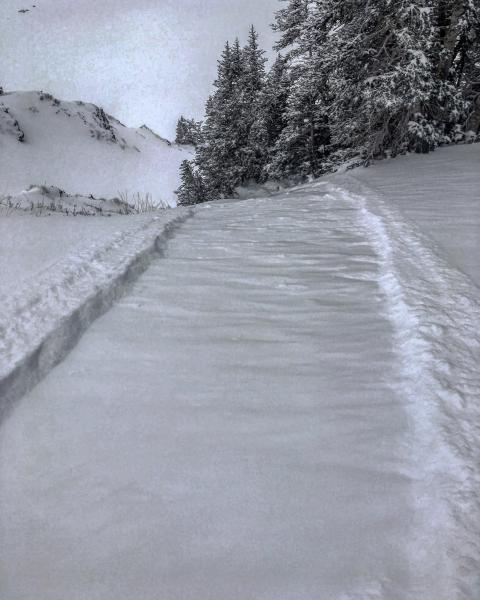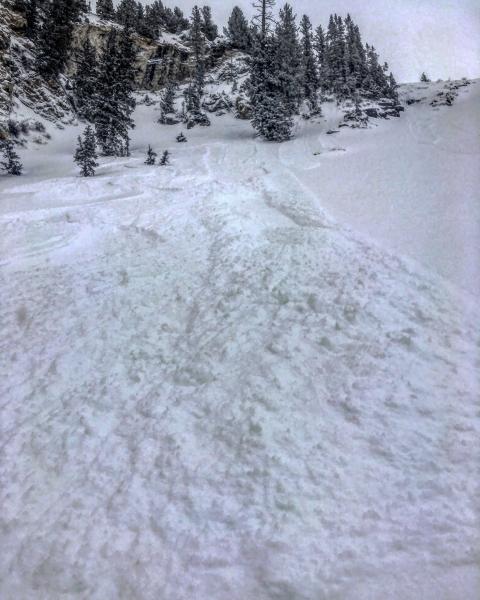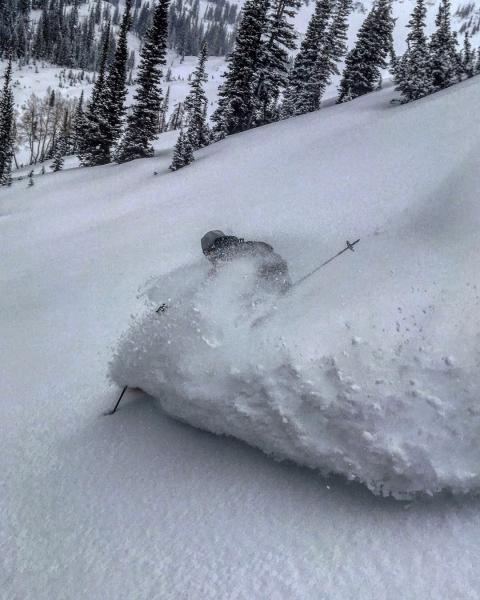 Snow Profile Coordinates: