Comments:
Photos below:
Still shallow....only a little mandatory bush skiing.
Blue sky! First in a while.
Fresh snow, just a little wind drifting along the ridge line.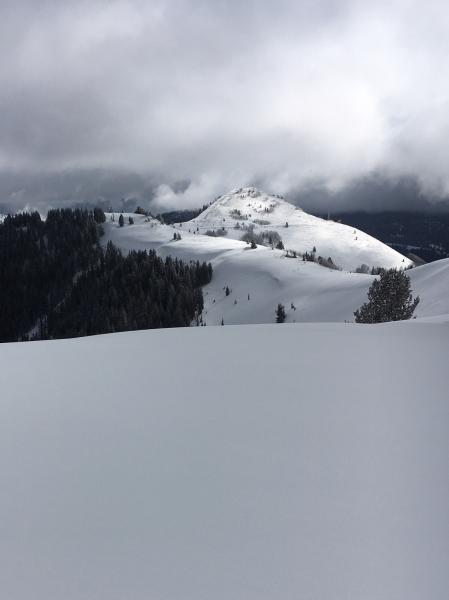 Tomorrow: I expect the cold, dry snow to be reactive to the sun and the rapid rise in temperatures that are in the forecast. Though shallow, wet loose sluffs could be easily triggered and even some natural sluffs could occur, with the hard ice crusts beneath allowing them to entrain snow and run a bit further than expected for only 3 to 6" of new snow.
Also, a few sensitive wind drifts at the higher elevation ridge lines and an isolated chance of triggering a slab avalanche failing on one of the weak facet layers, NW-N-NE-E.
Snow Profile Coordinates: