Location Name or Route:
LCC > BCC (Silver/Days Forks)
Comments:
Photos of two different pits: First highlights strong over weak. Second shows the PST results where the column failed (collapsed and sheared) during isolation, down 120 cms.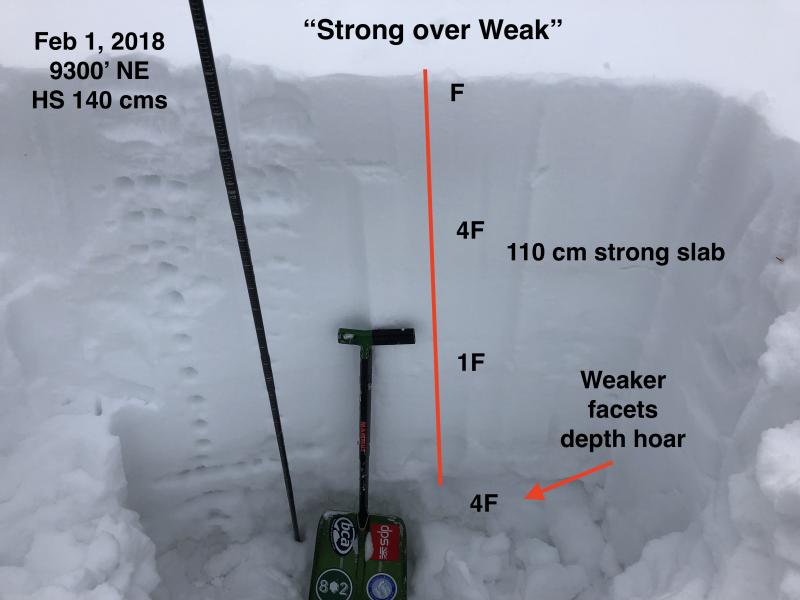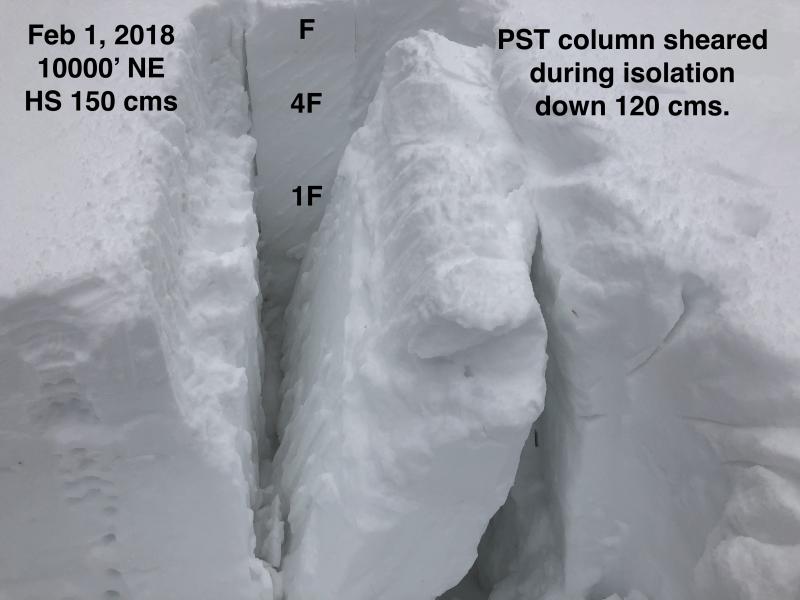 Low or Moderate? Our avalanche hazard toolbox struggles with this because our current persistent slab problem can easily be defined as Low probability with signficant consequences. and this does not neatly fit into a single, specific hazard rating.
The North American Danger Scale distinguishes avalanches problems based upon (1) likelihood, and (2) avalanche size and distribution. Our current setup is probably Low with regard to likelihood (human-triggered avalanches are unlikely), but Moderate with regard to size and distribution (large avalanches in isolated areas). Given the significant consequences of getting caught in a persistent slab avalanche which will break down 2-4', keeping the current hazard rating at Moderate seems appropriate.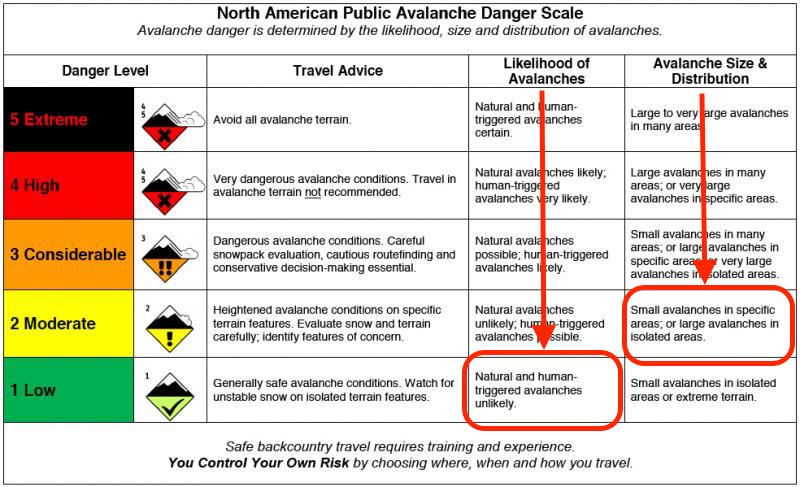 Snow Profile Coordinates: