Comments:
Intentional cornice drop on a north facing, 38° slope released a persistant slab avalanche ≈ 60 ft. wide, 8"-24" deep and ran ≈ 300 ft. Failed on a faceted crust which was probably the old snow surface before the storm on 1/20. Debris piled up 4-6 ft. in the trees. Would not have been a pleasant ride through the trees.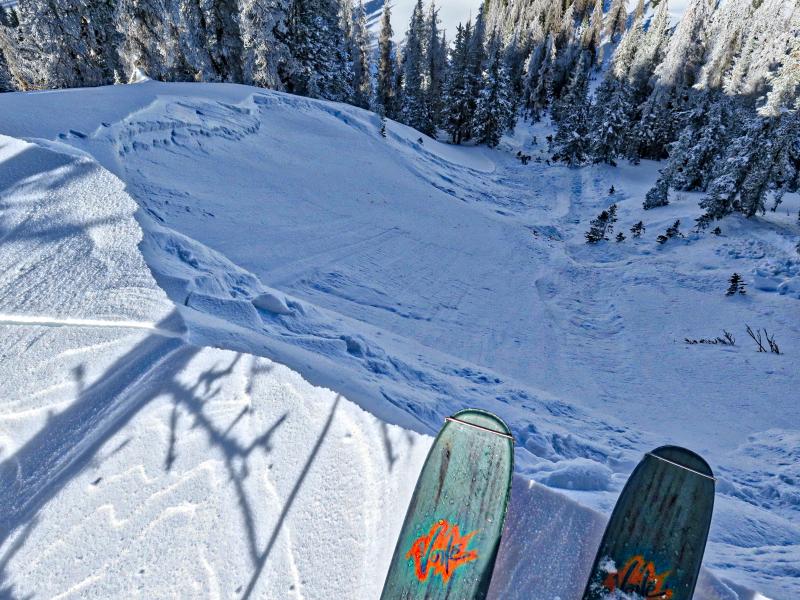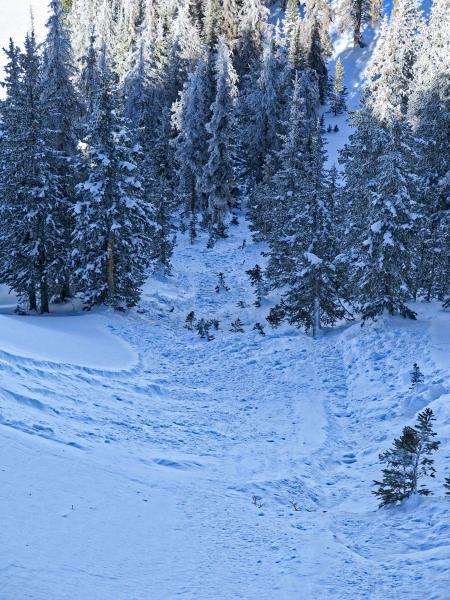 Avalanches from this last week. These are on steep north facing slopes.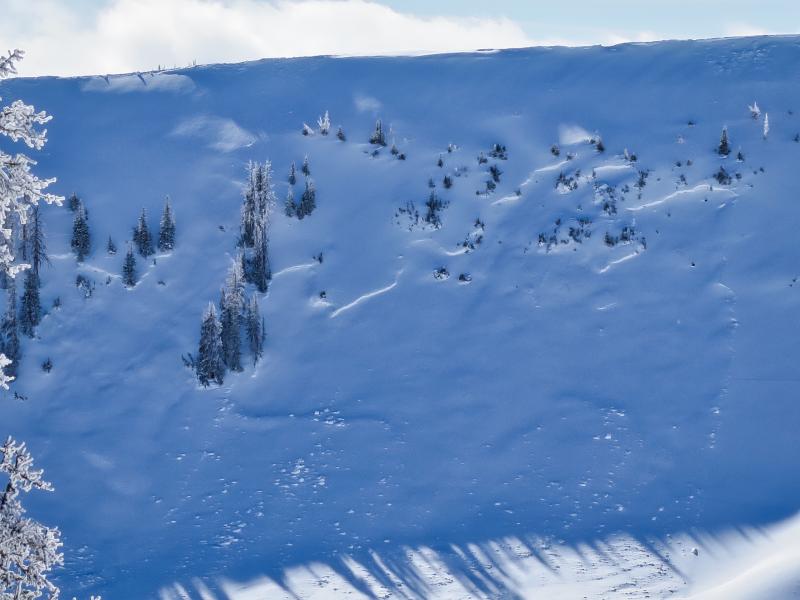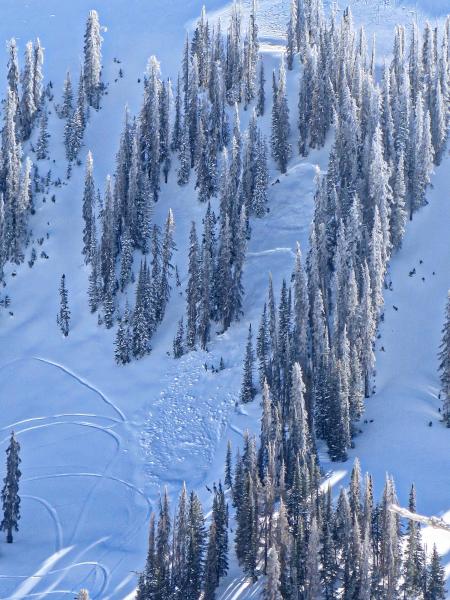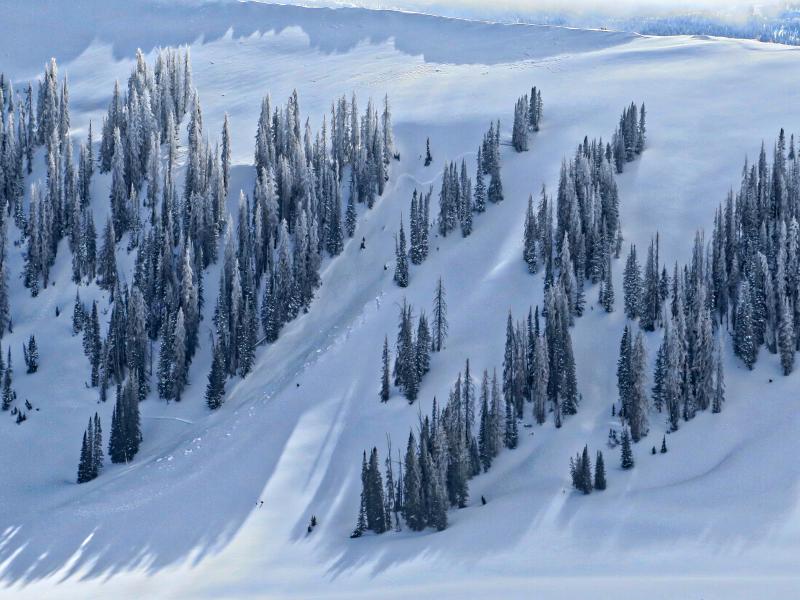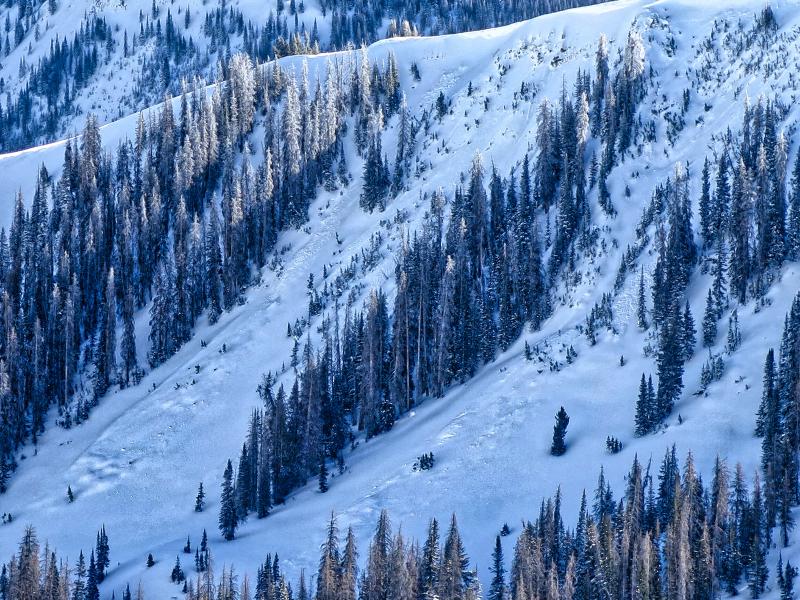 The persistant slab issue continues to be the topic of most concern and is very unpredictable in my opinion. Terrain choices and slope angles are of utmost importance with high consequence probability if you trigger a slide. I'm generally seeing signs of healing with some rounding of the faceted grains and good bridging in places but each new storm is likely to reactivate these persistant weaknesses. We'll have to see what this week brings with warming temps and no real snow forecasted until the weekend. If you're traveling in the wind zone and in steeper terrain on the north half of the compass I would consider the danger considerable. Moderate elsewhewre.
Snow Profile Coordinates: