Observer Name:
Megan Brandt, Bill Brandt, Lee Fortin
Comments:
Shovel Shear Test resulting in Q1 shear 94cm down. Failure above glacial ice layer at 26cm from ground.
Melt freeze crust approximately 30cm down.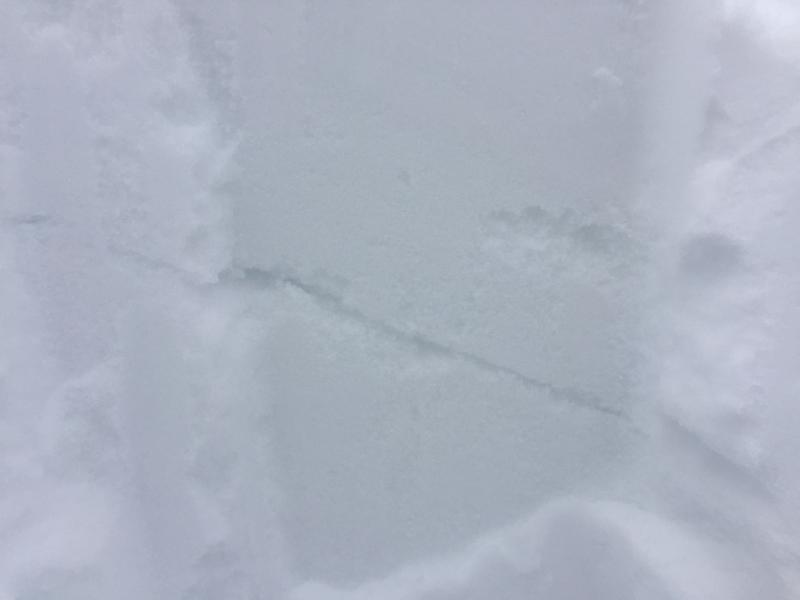 A few crust layers in the top half of the snow pack that were pencil to knife hardness.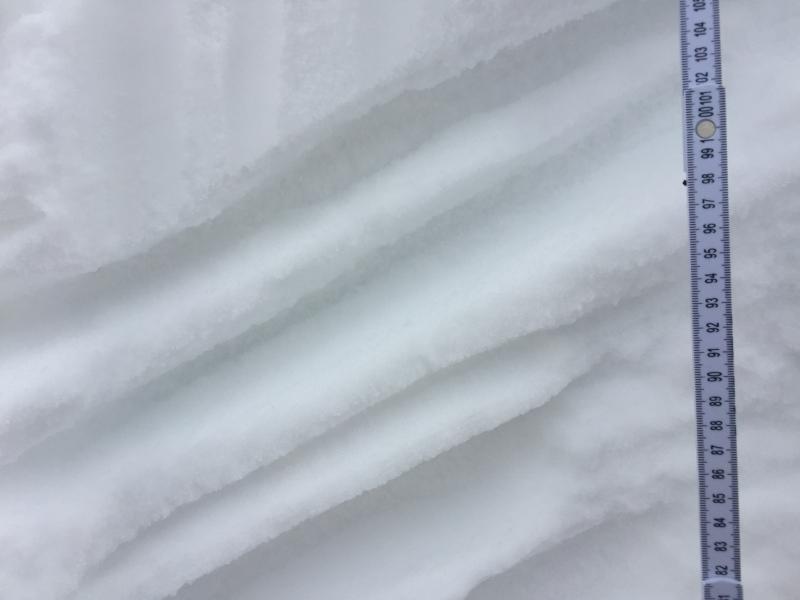 Snow Profile Coordinates: