Comments:
As we neared Kikkert's avalanche from 1/20, we had minor cracking in a small wind slab facing NNW. Dug down, primarily interested in how wind slab bonded to surface (full propagation with light taps). Took a peak at the full profile: slab thicker and harder than in many locations, still sitting above 2-3mm fist-hard facets that look ominous but were unreactive in our ECT.
Below is a photo from Kikker'st slide: wanted to show how nasty it would be trying to dig someone out from debris piled against a tree.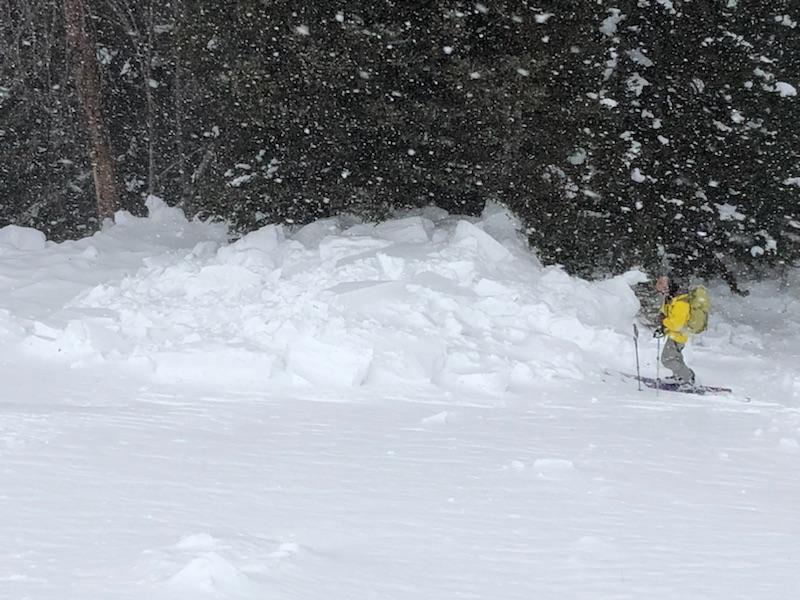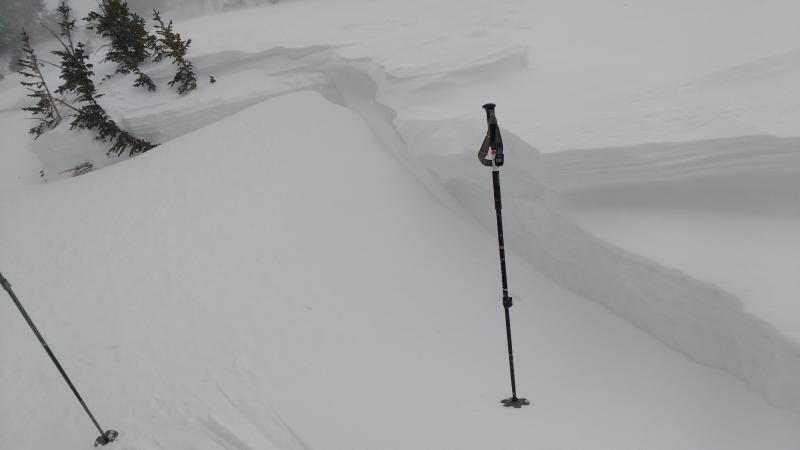 The Pointy Peak avalanche looked to be 100' wide, on a 38 degree slope facing NE. It took a heavy handed 31st tap to make the extended column fail, but it did propagate a fracture at the same facet layer on which the avalanche failed.
Greg had seen an avalanche at Pointy peak on 12/28 and we wondered if yesterday's slide was a repeater. Nope.... the previously noted slide was to the skier's right of this one. Similar to other avalanches we've seen, this slide left behind facets for the future.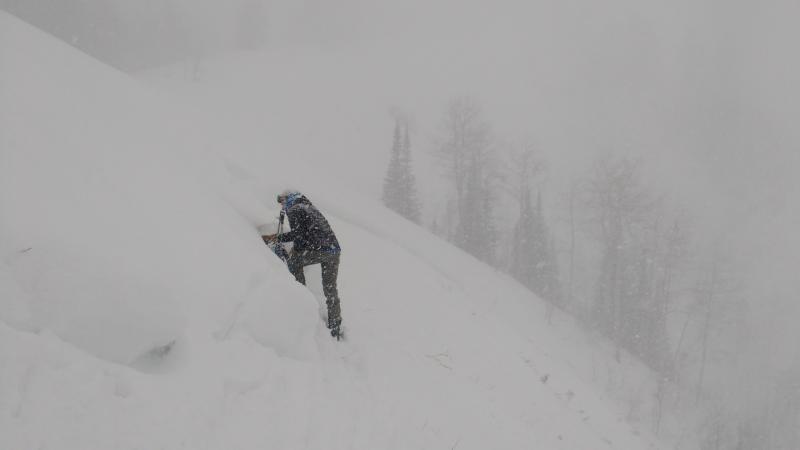 Snow Profile Coordinates: