Comments:
In the above pit I found one of the deepest pack's I have seen to date in the Uinta's. Surprised by the depth and strength. No results on CT or ECT and snow seems to be gaining strength. I believe this is representative of the full season snow pack in this area, and wouldn't be surprised if some of the ski slopes in this area have avalanched previously leaving a shallower, weaker, more reactive pack, but encouraging none the less.
Below is a whole different story. Shallow weak and reactive. Not to far from the above pit and similar aspect and elevation.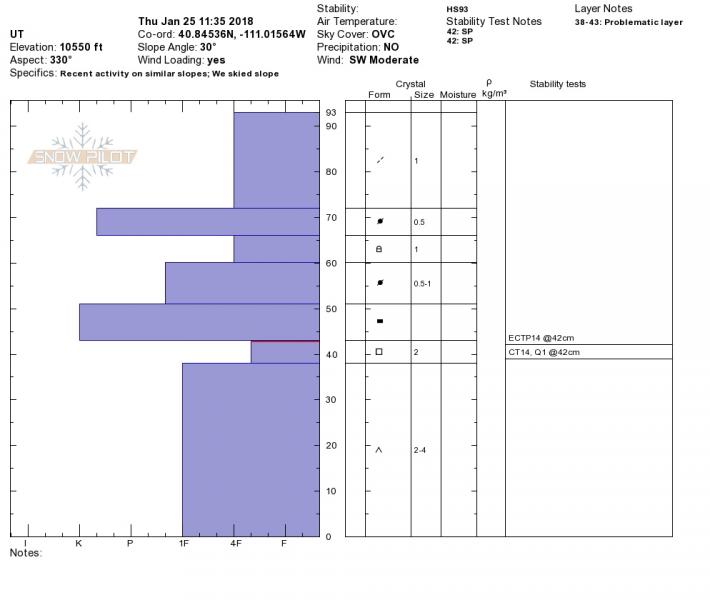 It seems in many places the starting zones are shallower and weaker, or barely existent maybe due to wind stripping. But once you get down on the slope a little ways there is a much deeper pack, whether that is 100 cm and still scary or 175 cm and more stable. I am going to be paying attention to my HS in areas where the persistent slab exists to see what is going on. Some of these deeper packs on upper elevation northerlies may be turning the corner and strengthening, but more observations will be needed.
Snow Profile Coordinates: