Comments:
We dug atop Dead Tree Knob before heading into the steeper terrain. The pit didn't seem to be quite representative of the rest of the snow based on hand pits and other informal tests. The 85 to 72cm layer seemed to be more old snow than fell after the last rain and had some softer snow beneath it, atop the crust. I suspect there may have been some wind effect that packed the snow in a bit harder onto the crust there. Otherwise, the profile is pretty representative. Depth hoar, a number of deteriorating crusts and loose snow above, thick rain crust, and new snow at the top.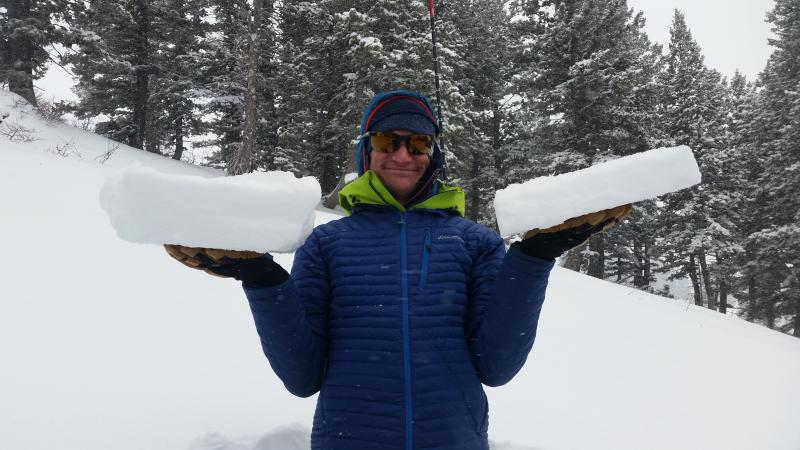 Chris with blocks of the thick crust.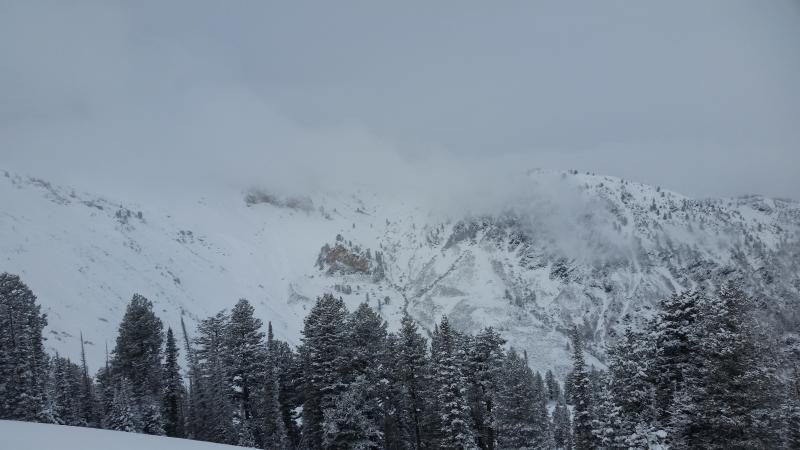 Not the best photo, but noted no new avalanche activity. Everything along the headwall appears to be the same older slides that Doug Wewer posted last week.
Snow Profile Coordinates: