Comments:
Poor structure and full propagation on facets below a 1cm sun crust (down 30cm on a cm of faceted snow).
Interesting little skier-triggered pocket on "ridgeline" down low between Upper and Main Days.
1' deep 35' wide on steep rocky rollover - boobytraps to continue to watch out for. NE facing 9750'? Unknown date.
Top picture looking down at small rollover; bottom picture of little persistent slab pocket.
Third picture of few cms of diurnal squares and surface hoar above the 8/9 rain crust.
Last two of previously reported avalanches in lower Main Days.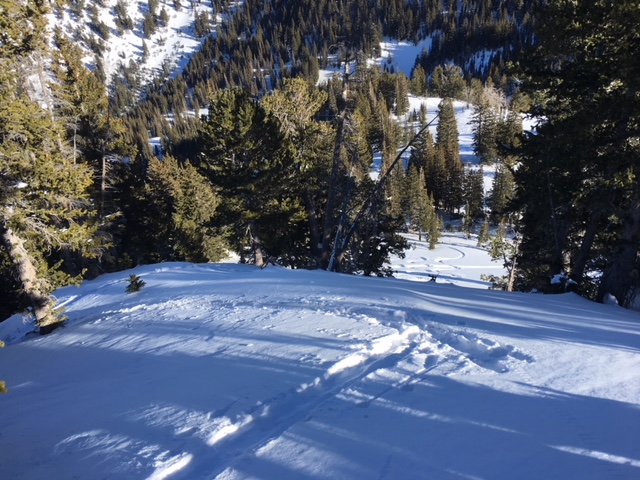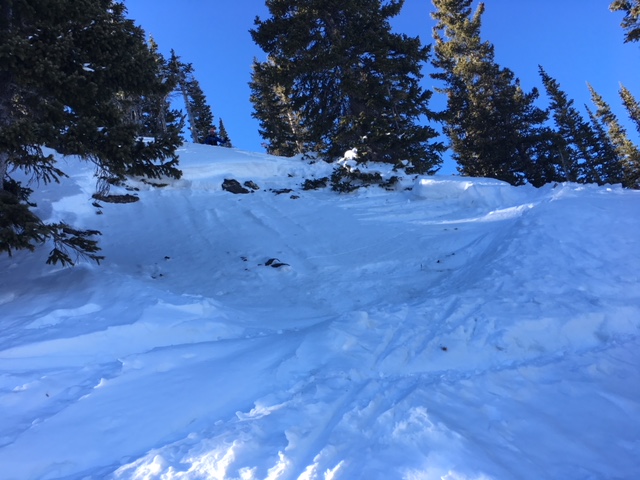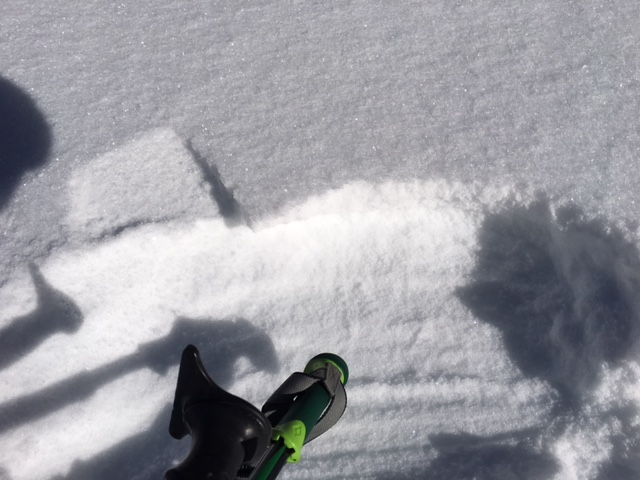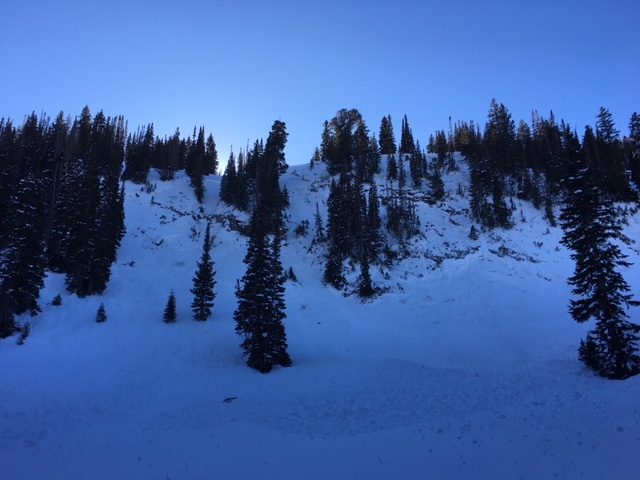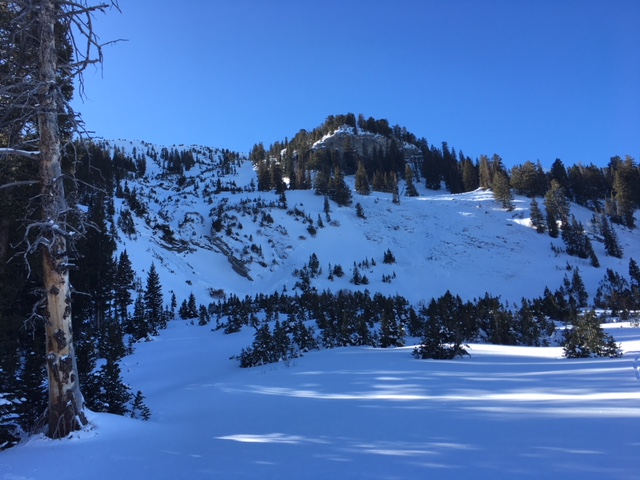 Snow Profile Coordinates: