Comments:
Snow pit tests did not provide really clear information today. This many days out from a storm, I think sometimes it gets more difficult to observe clean planar shears. Two things stood out to me,
It was interesting to see two different old / new snow interfaces probably from different parts storms last week.
The very weak faceted near that is now about two feet down is of greatest concern. As noted above it was very easy to push your arm entirely through this snow. After an unimpressive ECT result on one of the old/new snow interfaces, it didn't take much effort to pry out a larger cohesive block of snow.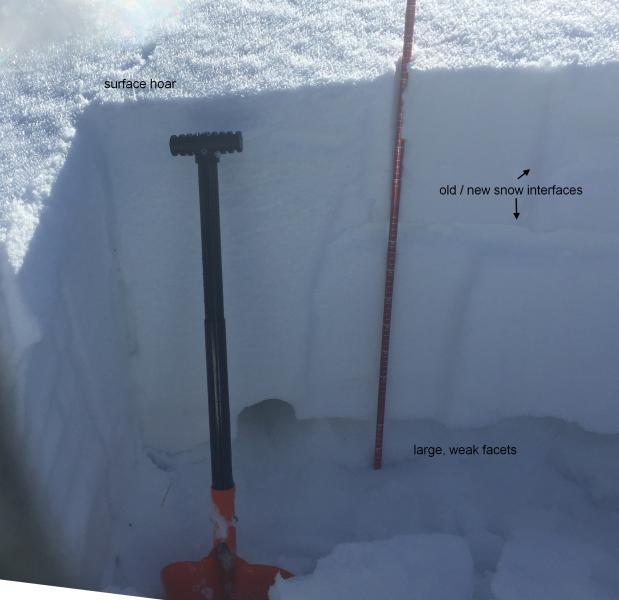 The hole where I was able to push much of my arm into the snow is visible between the shovel and probe.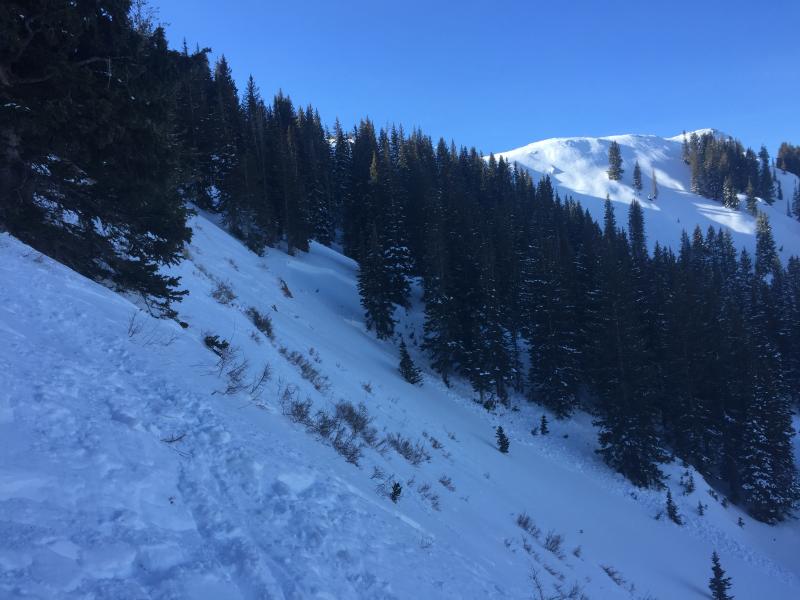 I noticed this mid slope avalanche off Desolation Ridge. It wasn't all that big but was maybe two feet deep and would have pushed you into the trees.
It looked like it happened since the most recent snow on Thursday night so I suspect that it may not have been related to those reported on 1/11 in this area. If it did happen Friday or Saturday, then it is also provides red flag type information about persistent instability after storms.
To me it was also interesting because it broke about half way down off the slope and well within the trees, which often provide a somewhat false sense of security.
Snow Profile Coordinates: