Comments:
Headed over to No Name Bowl today as I was curious if the old bed surface from the slide I triggered on Tuesday had faceted already. The slide left a foot of facets when it ran but the bed surface got heated up in the slide and formed a crust capping the facets off. Today the crust was much more fragile and is on it's way to rotting out completely. Surface hoar development was in full gear and the feathers surprisingly did not get laid down by the sun on the ridge out to No Name and was also present on the slope. Climbing out on the SE facing the snow was highly saturated and roller balling in the steeper terrain. Skied on the flank of the old avalanche, which seemed like a no-brainer, there's a few important things to look at when skiing hangfire, first is to make sure the old avalanche cleaned out the slope to the ridge line with nothing hanging above you, second is to determine if something else pulls out will it cross into the old bed surface, and third is keeping close enough to the old bed surface to arrest on it if something was triggered. The slab in thinner snow-pack areas such as No Name seems to be relaxing a bit and maybe starting to rot out, but I'm still not willing to hang it out on a steep N facing slope with no safety net.
Photos: surface hoar an the ridge line, old avalanche off Scotts Bluff, and a better look at the old slide in No Name Bowl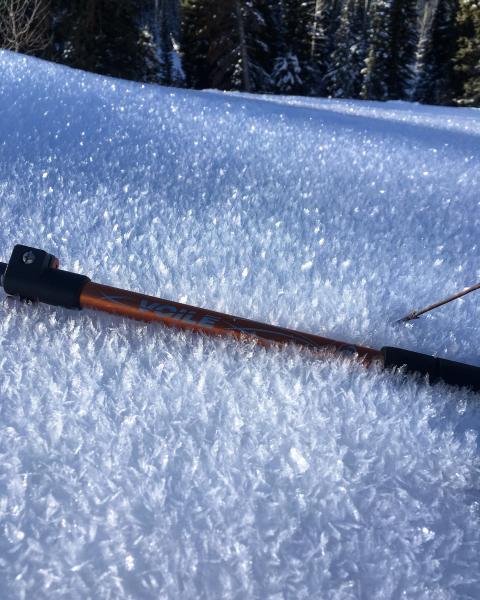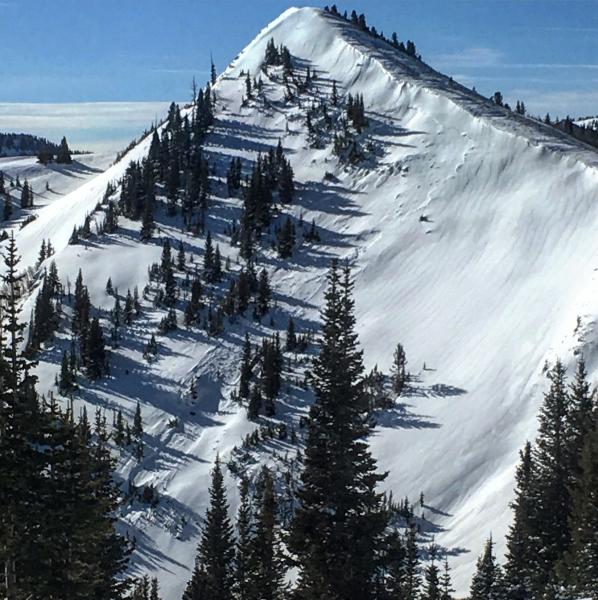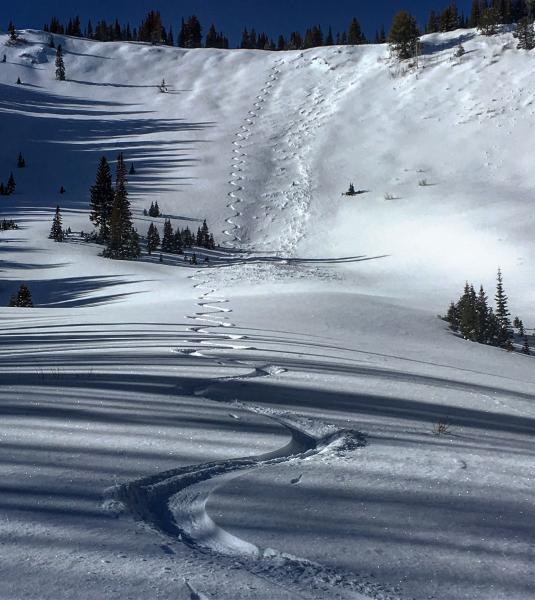 Even though allot of slopes have been skied I'm still considering high elevation, N facing, steeps slopes that have not slid as being in the considerable range, moderate everywhere else.
Snow Profile Coordinates: