Observer Name:
Meisenheimer / Woody UDOT
Location Name or Route:
South fork to Bunnel's ridge.
Comments:
This is the photo of the snow pit. The white line marks the weakest faceted snow. The consequence of triggering a slab that could be 2-3' feet deep and up to a 1000' feet wide had us tiptoeing around the range.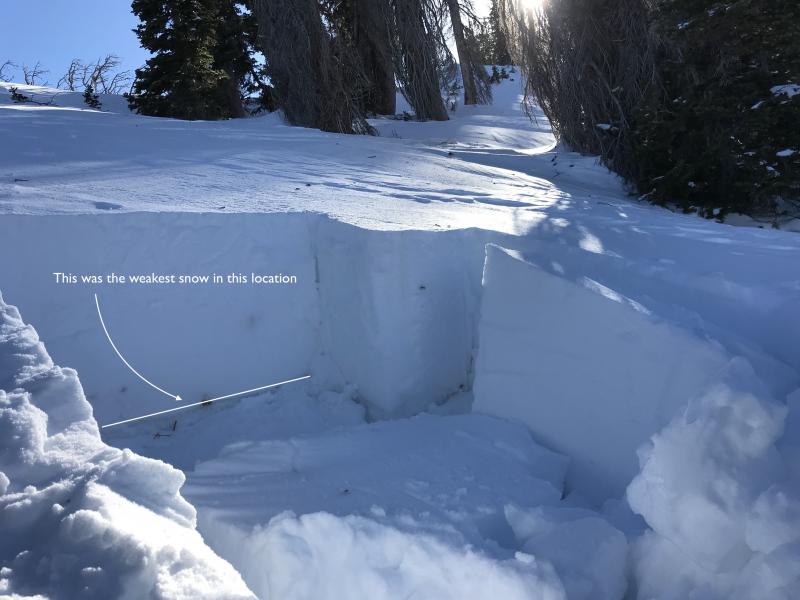 Looking into Bunnels from the ridge that seperates it from Big Springs. When you zoom in you can see large debris piles and crowns everywhere you look.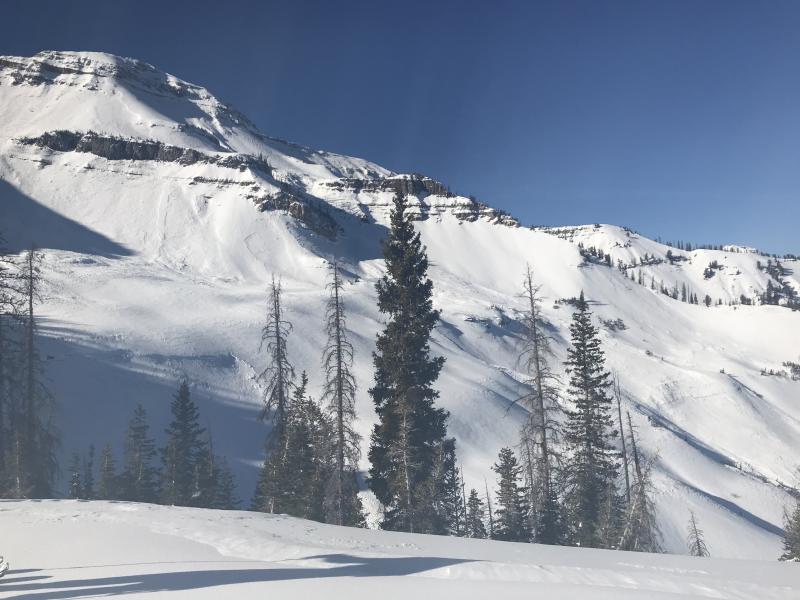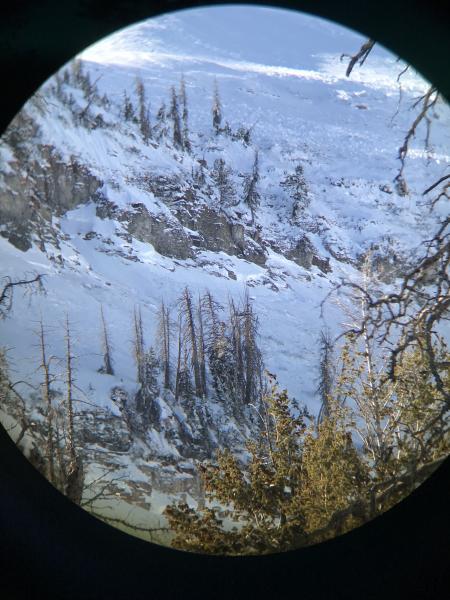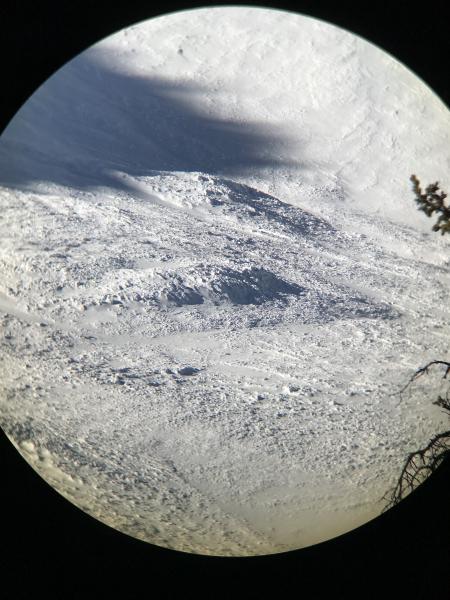 It was a good old classic beatdown. Uptrack photo is a look at what the coverage is like on the SE facing terrain. Notice the big white bowl in the background - that is the type of terrain I would continue to avoid. It's also important to remember these slide paths can run thousands of vertical feet down.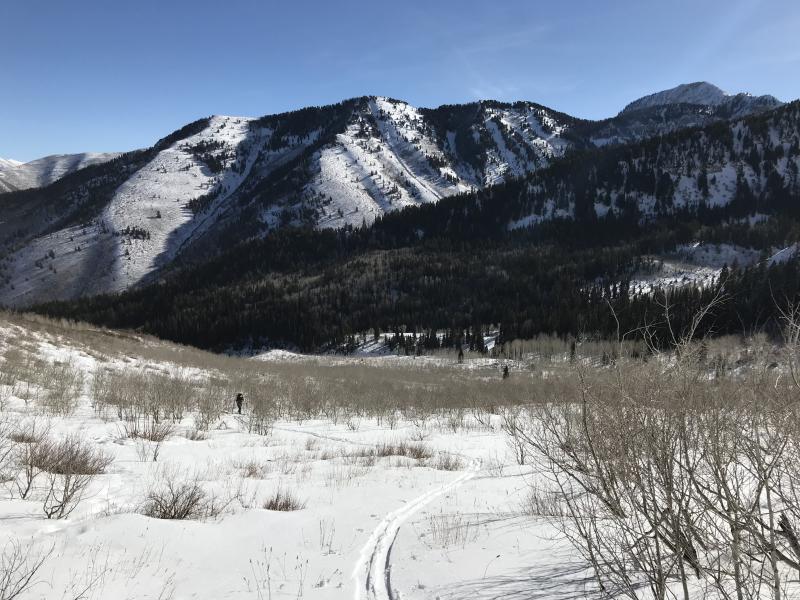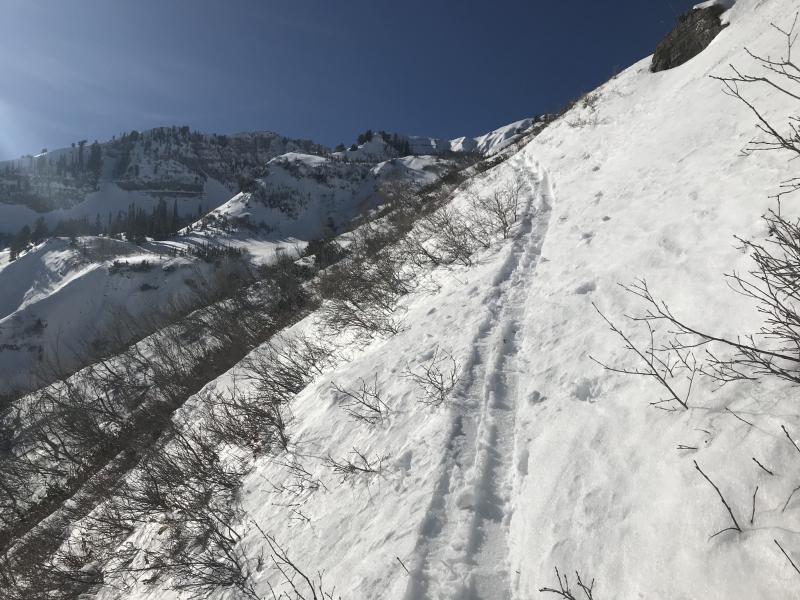 Snow Profile Coordinates: