Comments:
Really surprised to see almost no tracks and no avalanches in the whole lake Catherine basin, as well as no distinguishable avalanches in all of wolverine cirque. Much deeper pack in this area than anywhere else I have observed, from HS 130 to 180cm between 9,800' and 10,800'. The deepest around and above Lake Mary in protected areas. Found lots of little steeper small test slopes that were surrounded by rocks with rocky bed surface and couldn't get any snow moving other than the 4" of fluff on top sluffing on steepest slopes traveled. The structure is still there and set up to produce PS avalanches despite all this.
No observed natural or skier triggered activity in Wolverine Cirque.
Where I was today I thought the hazard was moderate with pockets of considerable. I did not touch or test any longer slopes (ie Wolverine cirque chutes or similar) because I figure let the snow snow sit there and settle out rather than just clean it out and ruin potential future ski runs.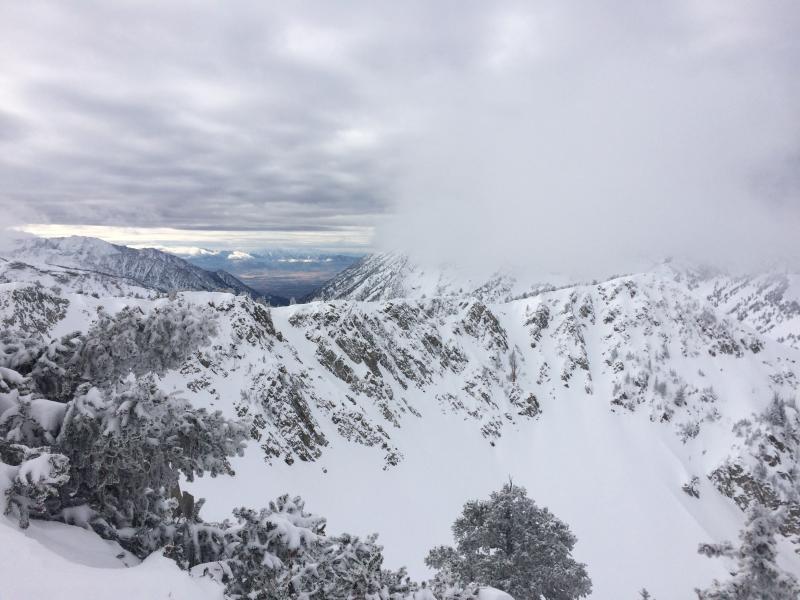 Snow Profile Coordinates: