Comments:
Went back to the PC Ridgeline looking for more slopes where the slab has rotted out and faceted to the point to make skiing reasonable, "Square Powder" as Drew likes to call it. South Monitor fit the bill, long running facet sluffs were common in steeper terrain leaving decent sized debris piles at the bottom, but they are quite predictable and can be managed with ski cuts or just out skiing them works as well, except in confined radical terrain. The snow pack in South Monitor resembled the snow pack in No Name Bowl, basically a foot or so of facets resting on a crust at the ground interface. Wills Hill W facing has a similar snow-pack as well but a bit more layered. I haven't experienced any cracking or collapsing this week and it seems as though the slab has relaxed or disappeared all together. Steeper S facing terrain is starting to melt down to the dirt on the N side of BCC.
Photos: skier triggered facet-sluffs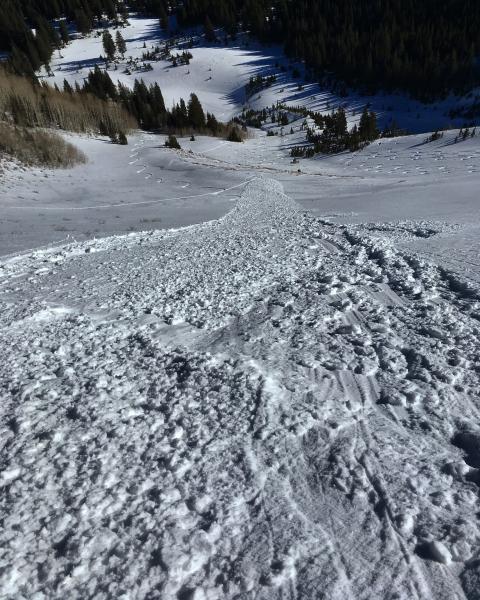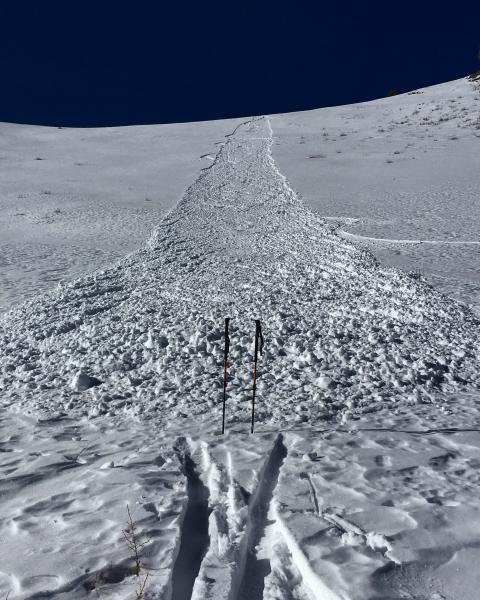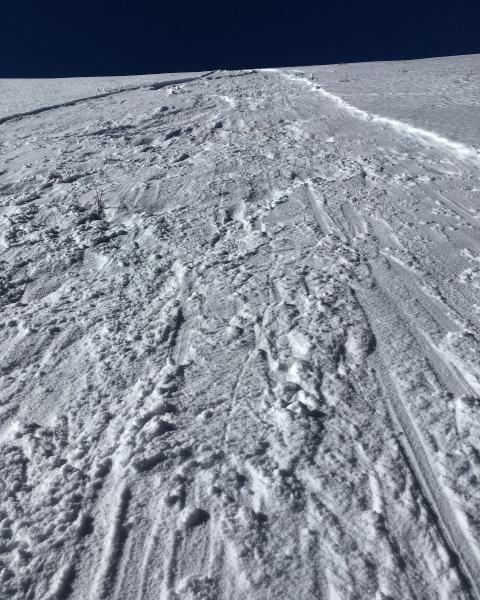 Low seems like the right call for most terrain right now, but as soon as we add weight on top of the weak snow-pack things should start moving.
Snow Profile Coordinates: