Location Name or Route:
Whitney Basin-Moffit Peak
Comments:
First photo: Some snow pits continue to show unstable snow where an isolated column breaks below the x-mas slab into weak sugary snow. Second photo: The riding in the meadows and low angle terrain is not too bad, despite generally shallow snow. Third photo: A few old tired wind slabs are around if a person goes looking for them, breaking into the weak sugary snow below.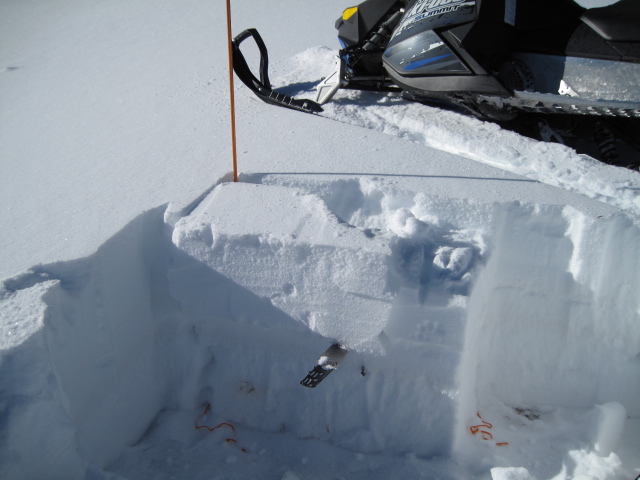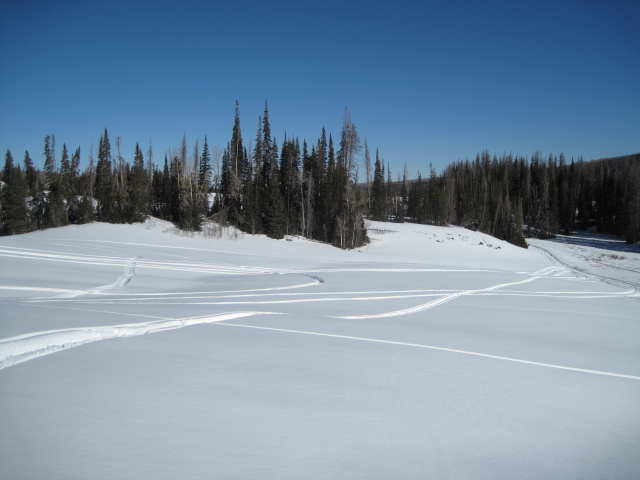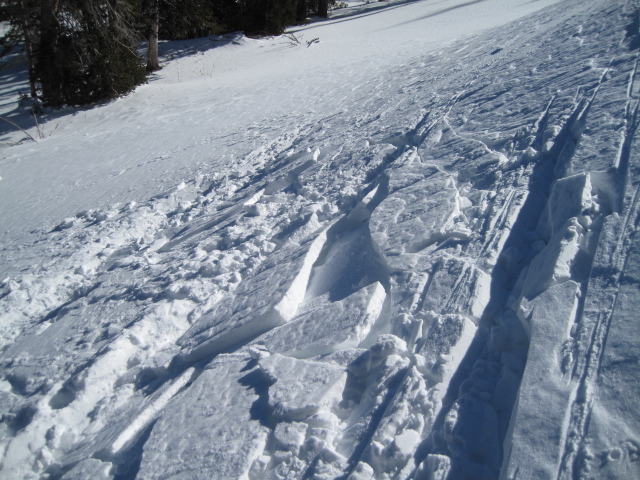 Threw in some pictures of the avalanche cycle that happened during the holiday break. The Double Hill area was quite active with both naturals and human triggered slides. Big Al first spotted this large avalanche on the south end of Double Hill. I was able to get a quick look at the east side of Moffit Peak where lots of debris piled up below some of the avalanche paths.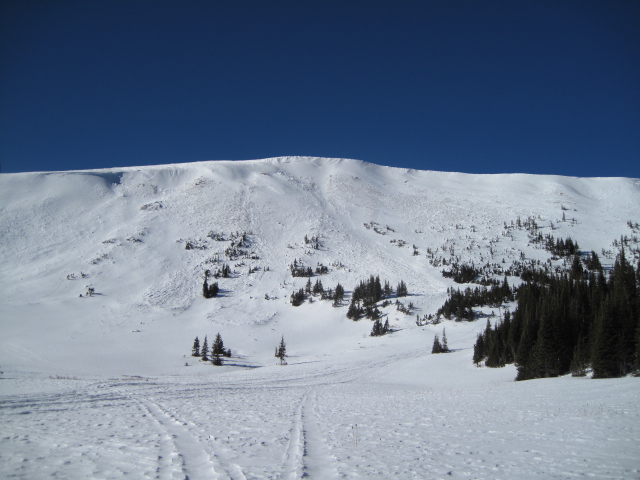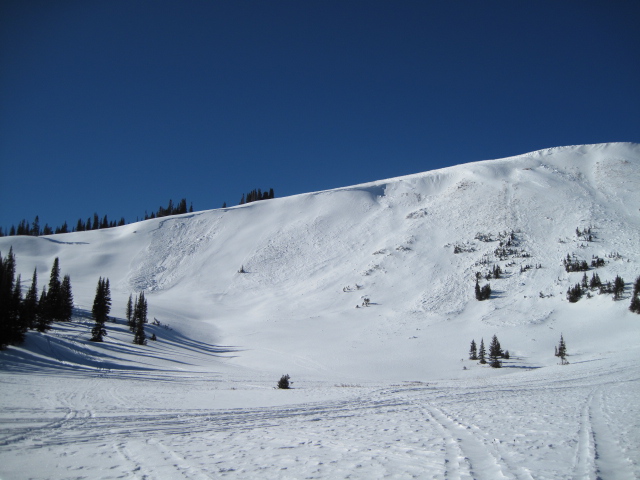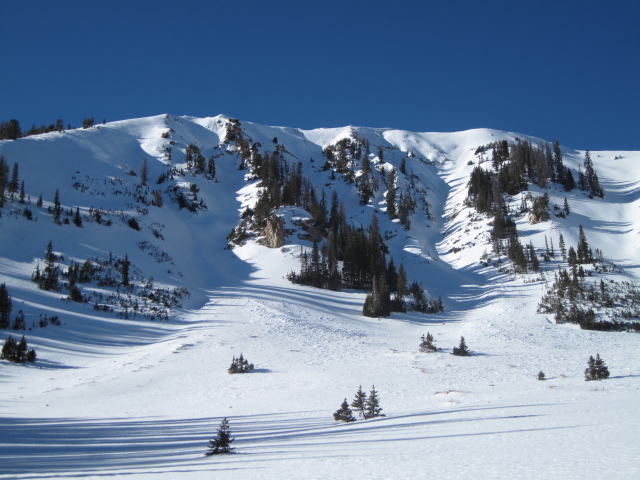 Snow Profile Coordinates: